Disclosure: I am participating in this campaign as a member of the World Market Ambassador Program. I received compensation in the form of gift cards, but all opinions are my own.
I'd never even heard of this movie – at first I was confused…how can there be a SECOND best…. oh… there was a first. DUH me. So obviously I had to watch the first (aka, the Best Exotic Marigold Hotel). Guys, it's charming. Handsome and I thoroughly enjoyed it. Of course, I immediately connected with Maggie Smith's character because she's a cranky old lady that hoards Hob Nob cookies. (Never tried them? You NEED TO – Go to WORLD MARKET now and get yourself some. YUM! They have the best International Food!) Plus, the scene where all of them are rushing into the bathroom? Sometimes new foods will do that to you!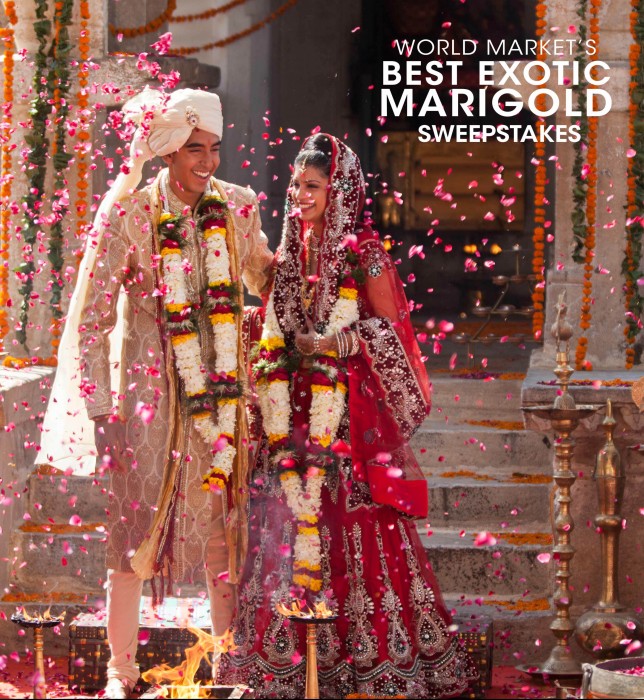 Needless to say, my mom and I have a date to see this sequel. Here's a brief synopsis:
The Second Best Exotic Marigold Hotel is the expansionist dream of Sonny (Dev Patel), and it's making more claims on his time than he has available, considering his imminent marriage to the love of his life, Sunaina (Tina Desai). Sonny has his eye on a promising property now that his first venture, The Best Exotic Marigold Hotel for the Elderly and Beautiful, has only a single remaining vacancy – posing a rooming predicament for fresh arrivals Guy (Richard Gere) and Lavinia (Tamsin Greig). Evelyn and Douglas (Judi Dench and Bill Nighy) have now joined the Jaipur workforce, and are wondering where their regular dates for Chilla pancakes will lead, while Norman and Carol (Ronald Pickup and Diana Hardcastle) are negotiating the tricky waters of an exclusive relationship, as Madge (Celia Imrie) juggles two eligible and very wealthy suitors. Perhaps the only one who may know the answers is newly installed co-manager of the hotel, Muriel (Maggie Smith), the keeper of everyone's secrets. As the demands of a traditional Indian wedding threaten to engulf them all, an unexpected way forward presents itself.
You can watch the movie trailer HERE
So in honor of this film, I made curry and sea salt chocolate cake. To me, Indian food = CURRY!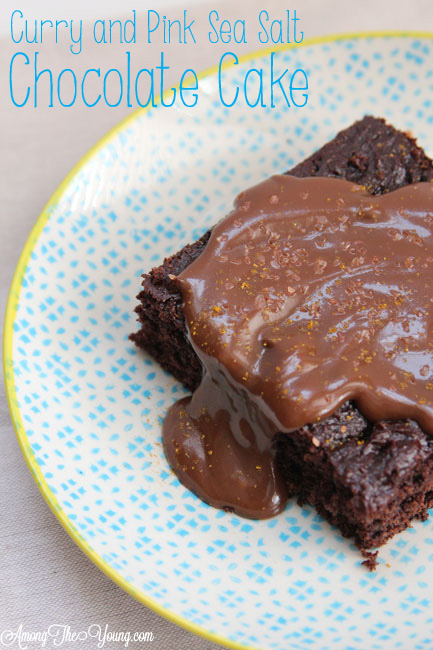 You heard me: Curry and Sea Salt Chocolate cake.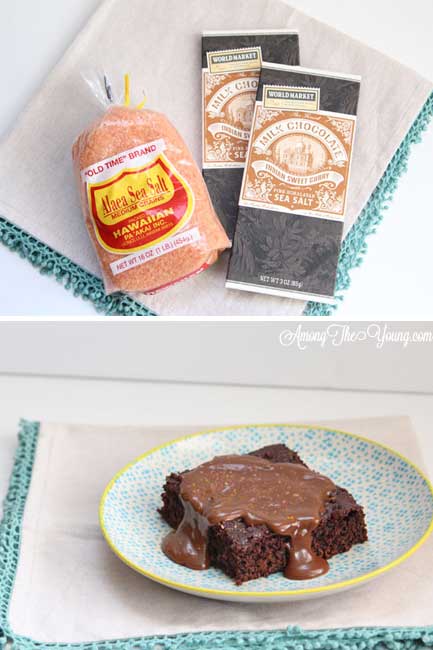 Now I know what you're thinking….HUH? Where on earth would you come up with an idea like that? Guys. THESE PRODUCTS inspired me (
HERE
is the chocolate.
HERE
is the sea salt). YUM.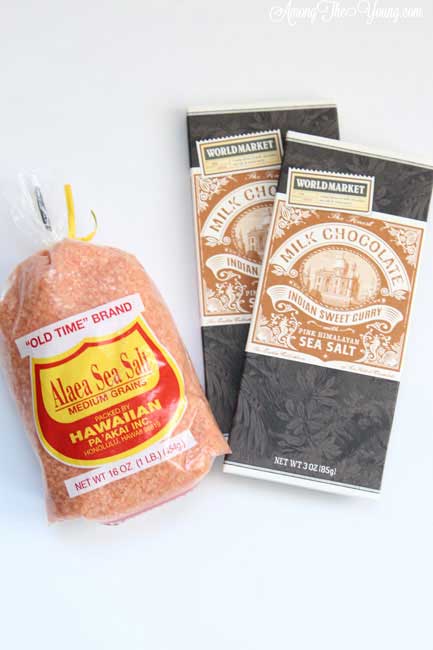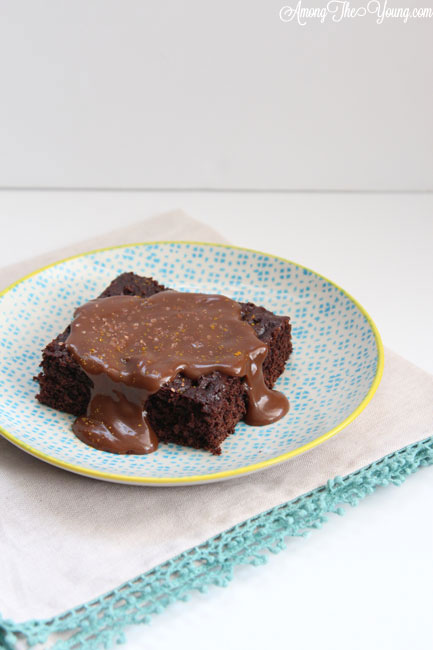 But guys, it TOTALLY works. Chocolate is amazing that way. You can pretty much add whatever you want to it and the chocolate still shines through. It's amazing.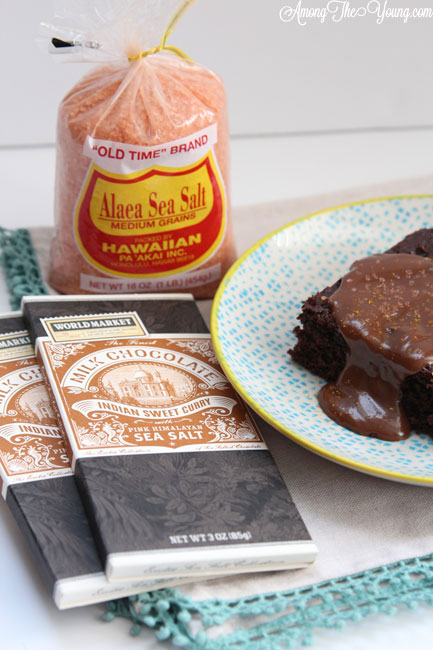 This Curry and Sea Salt chocolate cake is no different. The chocolate is the dominant flavor, but then then there a few hints of spices and salt as well.
The chocolate cake is moist and (of course) chocolatey. Obviously.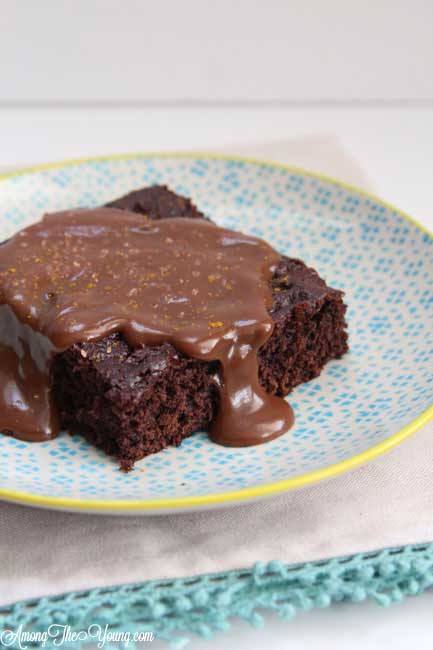 The sauce really packs a punch. If you're not brave enough to try the warm, gooey, chocolate-y sauce then no worries. The chocolate cake is completely "normal" and safe.
(This recipe was found and adapted from: Taste of Home: Cake Mix Creations)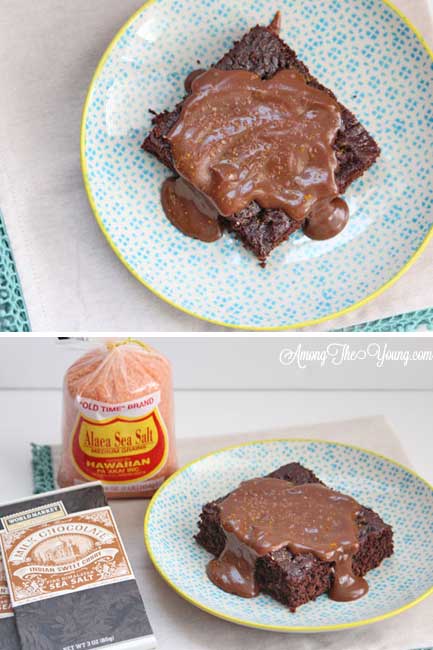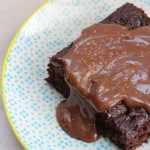 Curry and Sea Salt Chocolate Cake
Ingredients
Chocolate Cake:
3.5 oz

pkg

cook-and-serve chocolate pudding/pie filling mix

2

c

milk

1

box

devils food cake mix
Curry and Sea Salt Chocolate Sauce:
1/2

c.

butter

cubed

1

c.

Sweet Curry and Pink Sea Salt chocolate

(or 2 bars)

12

oz

evaporated milk

2

c.

powdered sugar

1

tsp

vanilla extract

1/8

tsp

curry powder
Instructions
Chocolate Cake:
In a small saucepan, prepare pudding with milk according to package directions.

Pour into a large bowl.

Add cake mix.

Beat until well blended

Spread into greased 9x13 pan.

Bake at 350 for 30 min (or until cake springs back lightly and edges pull away from the pan).

Cool in pan on a wire rack.
Curry and Sea Salt Chocolate Sauce:
In a saucepan, melt butter and chocolate over low heat.

Stir in evaporated milk, sugar, and curry until smooth.

Bring to a boil over medium heat.

Cook for 8 minutes or until thickened.

Remove from heat

Stir in vanilla

Serve warm sauce with cake.
World Market's Best Exotic Marigold Sweepstakes. You could win an Epic Adventure to India Inspired by the Film – how cool would that be?! The Grand Prize Package includes:
* Trip for 2 to India (6-day trip includes airfare, accommodations and excursions)
* Free movies for two for a year, $1,000 WM gift card