Our last day at Disney World was awesome. There were only a few things we hadn't "done" and they list was small and manageable. First on the list? Mickey and Minnie. How can you go to Disney World and NOT see these two? Sadly, T didn't care much for the life-sized Mickey Mouse. It was a sad day and we only stayed long enough to snap a few pictures.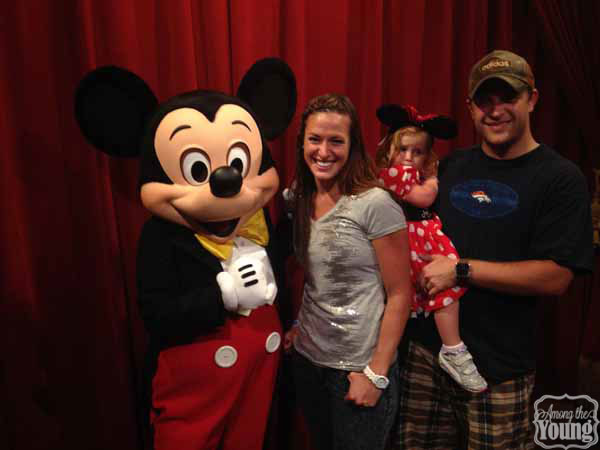 After that, we headed over to find Minnie Mouse and also hit up Donald, Daisy, and Goofy. You can see how thrilled T is about meeting all of her favorite characters. Bless her heart.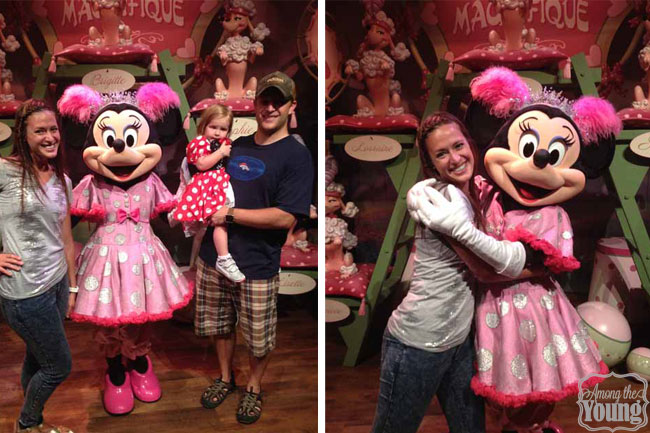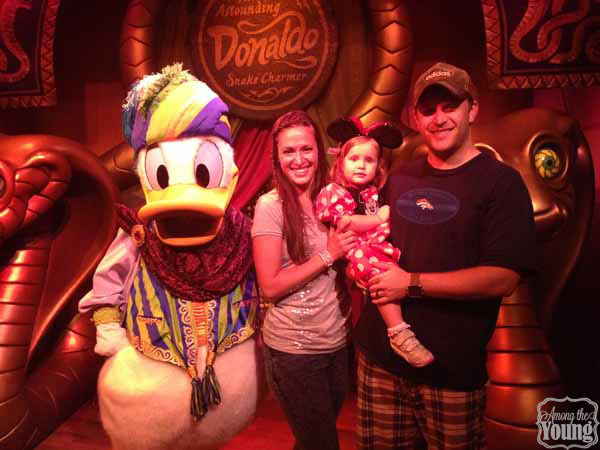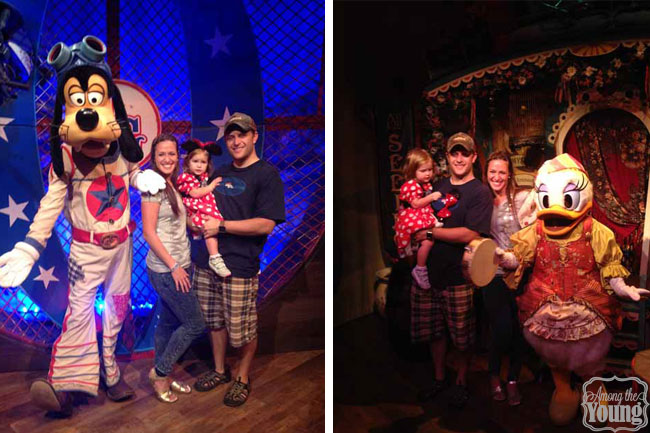 After that? You guessed it. We HAD to ride the carousel again. It was seriously so comical to us, but the girl liked what she liked. No arguing with that. And look at these pictures! Some of my favs of the two of them.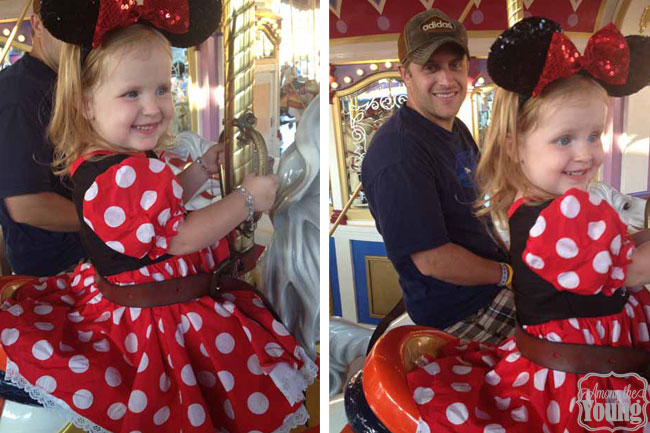 We'd met all the "important" or "classic" princesses, and just had a few of the newer (or more obscure) princesses to catch: Jasmine and Tiana.
Jasmine was tricky – how do you HUG someone who is barely clothed? To that Jasmine- I'm sorry my 2 year old felt you up. You probably get that all the time! Tiana was a double-whammy with Prince Naveen! T was so happy to see her!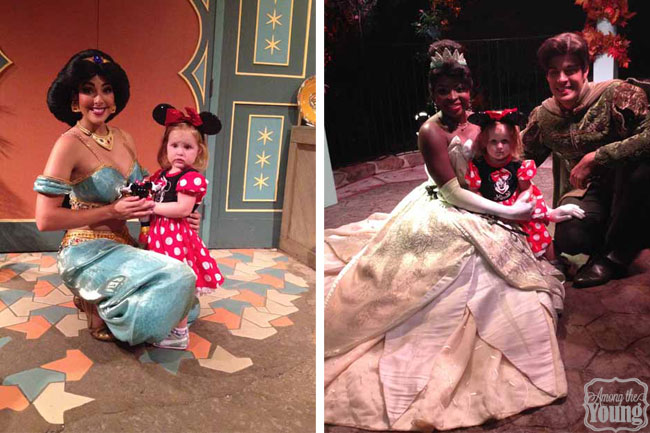 Our "to-do" list was DONE! Just in time for Mickey's Not So Scary Halloween party to begin! We were not disappointed with the "Boo to You" parade – all of the characters were dressed up – T loved the villains. Handsome loved the pirates. It was a parade we'd never seen before and it was awesome. PLUS! T actually ate something semi-good for her? We had to document.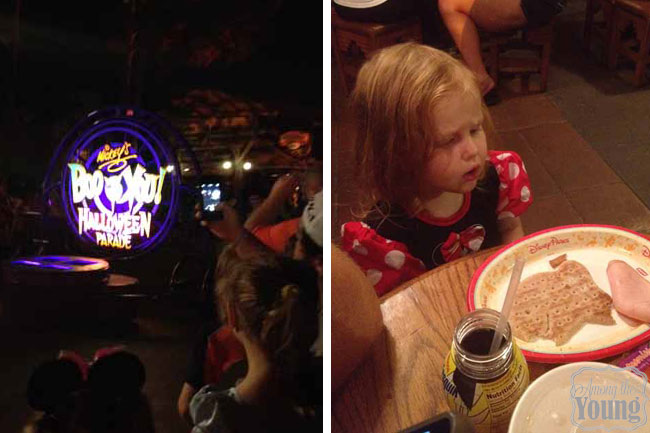 Best moment of the night? We're loading T into her rental car seat and she says, "Thank you Mama Dadda for taking me Disney World." That, right there, made all the tantrums and hot, sweaty lines worth it.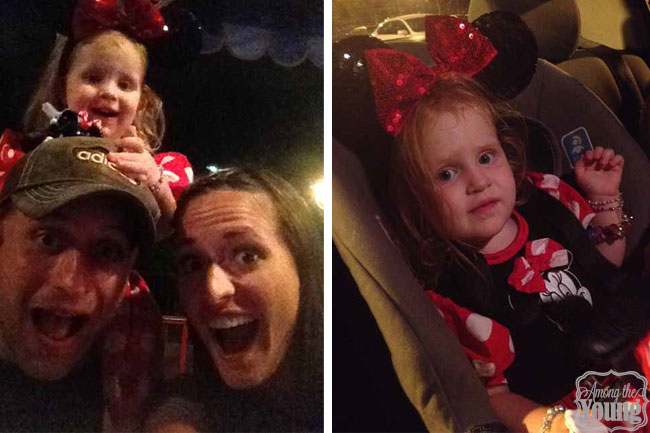 You're welcome T. We'll be back … and sooner than you know.
Thanks for sticking with me these last few days. I know I don't bombard the blog with so much family stuff, but this was a trip I never want to forget. Documenting every day was important to me. The trip that started with a "dreaded" 10 mile run ended in one of our favorite outings yet. Loved it. Sad it's over. Thank you to T for helping us re-discover the magic of Disney.