Our trips to Disneyland seem to go like this: Day 1 is crazy trying to fit everything in and Day 2 is spent doing lots of rides, but it's really chill. I'm not sure why….maybe I just don't want to leave anything "important" to the last minute. Does that make any sense?
Day 2 we'd already seen the Princesses – multiple times – so we hit up a few random charachers (how do you like her forced "cheeser" smile?) and watched some parades. Disneyland truly is a magical place. T loves it.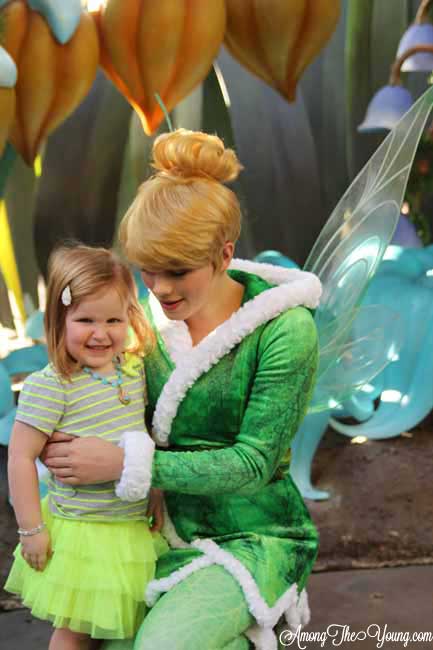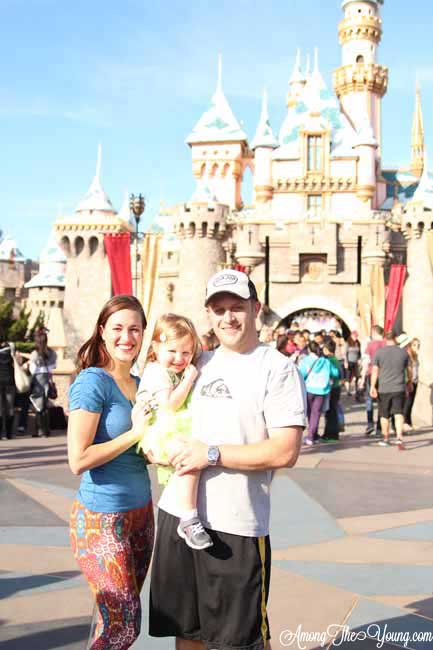 The parade was probably my favorite thing we did. T was fascinated – most of the parades we'd seen in the past had been at night and so the characters were hard to see or were swallowed up in lights. Not this parade. She caught every character. She said them by name, gave them a wave, and some of them even got a kiss blown to them. It was hilarious. Had I known I would've videoed.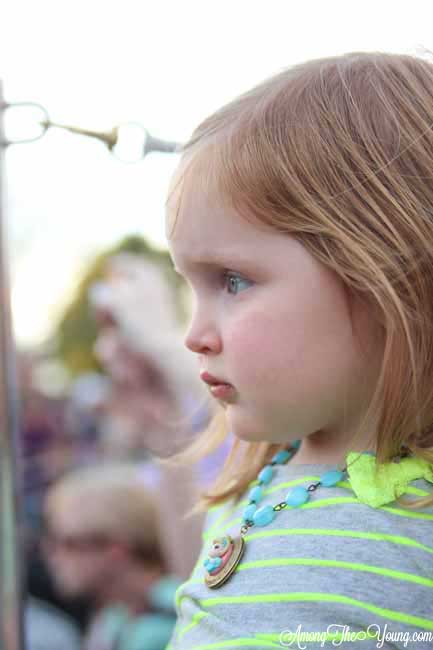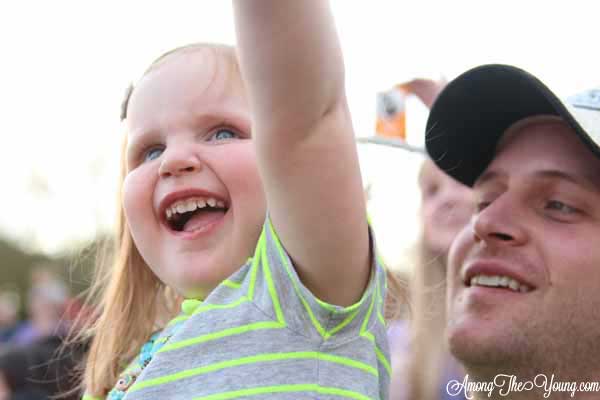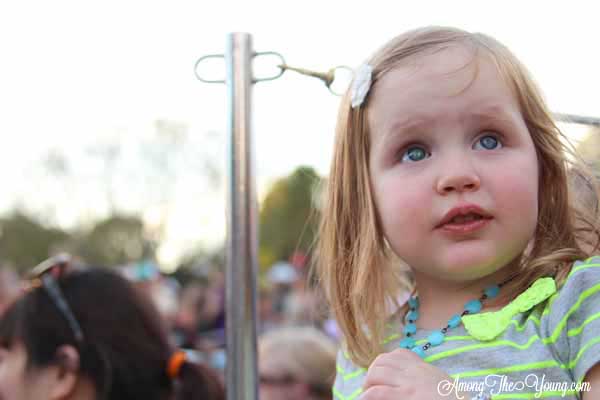 Thank you Disneyland for being so radical.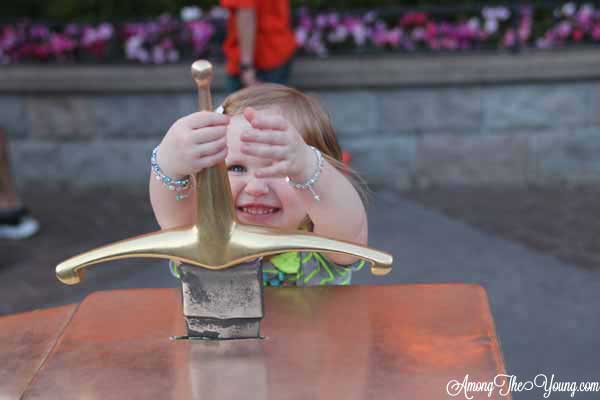 We've now done Disneyland and Disneyworld (see
HERE
and
HERE
) with a toddler – Which one did I like better? Probably Disneyland. Honestly. It was easy to get to (no shuttles across a lake for us), and I felt like there was more for T to do here. But what a loved little one to have been to both before she was 3. Lucky little babe.
Are you looking to go to Disney soon? Check out Get Away Today's deals and use code YOUNG10 – it is good for $10 off any Southern California vacation package of 2 or more nights and tickets!