Cricut gave us a challenge – come up with an "awkward" picture for a family reunion. Well, I don't know how awkward my idea is, but I do think it is pretty dang funny.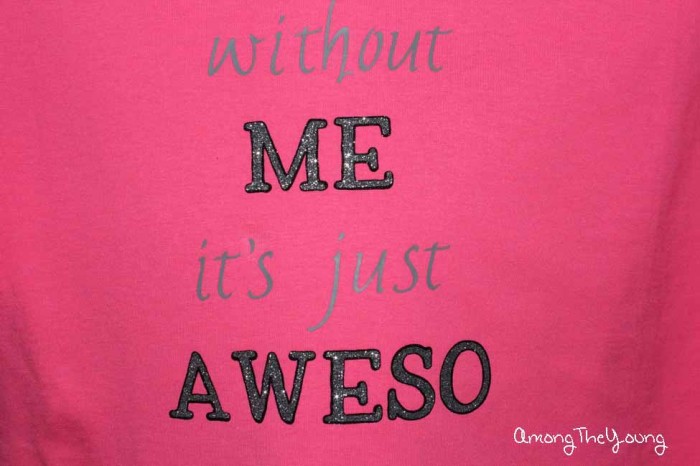 I'll admit, I'm not completely original in my idea. Back in college, my friend and I hung out with some pretty funny dudes. One of them ALWAYS had the best shirts, and this was our favorite. We were amazed that we'd never noticed "ME" was in the word "awesome." But it totally makes sense – "Without ME it's just AWESO." The world would be bland and lame without me. How true that is….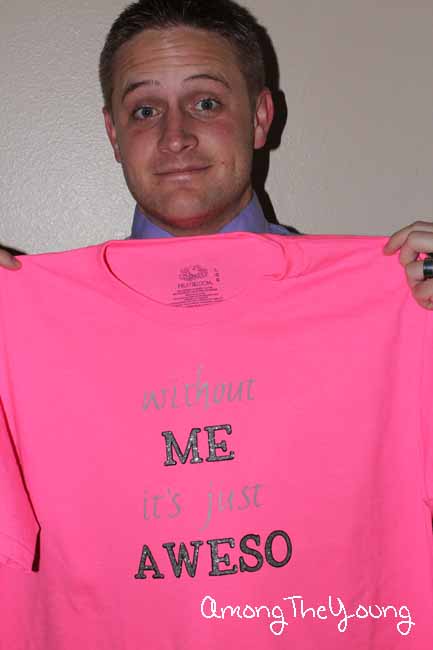 Can you tell how excited Handsome is to wear a NEON pink shirt with GLITTER vinyl on it? He's a patient man – a saint even!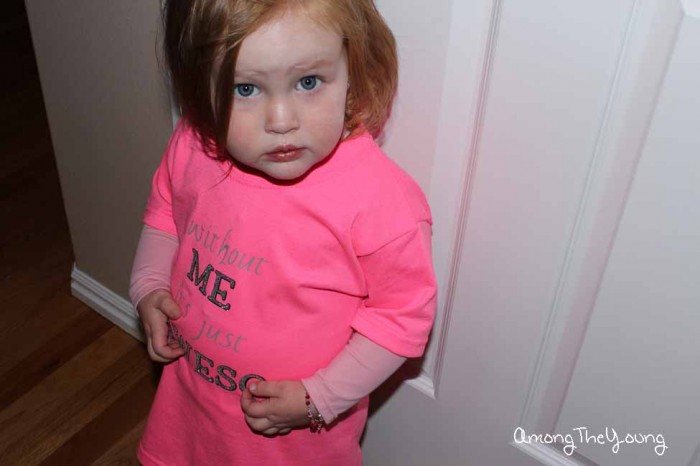 What makes my shirts awkward is the timing of it all. Let me 'splain: Our family reunion is Saturday and the plan was to go, right? Well, I was called up last minute to be on a RAGNAR team – I'm so excited by the way! – and so that counts me out.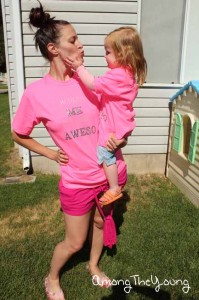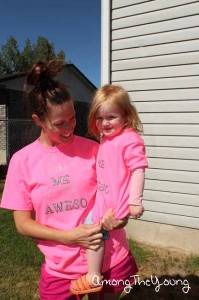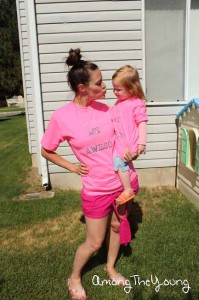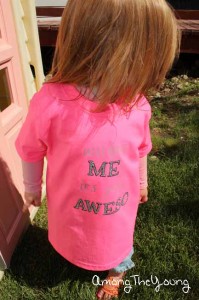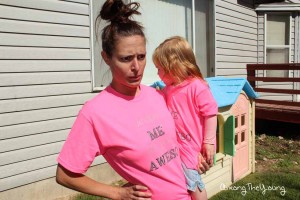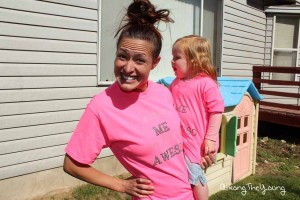 I love these pictures of T and me, and I loved that when I asked my dear sister to take pictures she just snapped her little heart away. So fabulous. She caught some funny moments – mostly of me being a total doof, but T's personality as well. And don't mind our outfits – we were on the way out the door to swim (much to T's delight).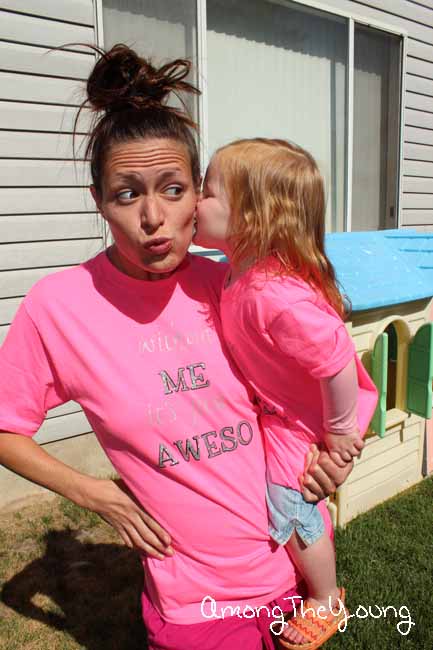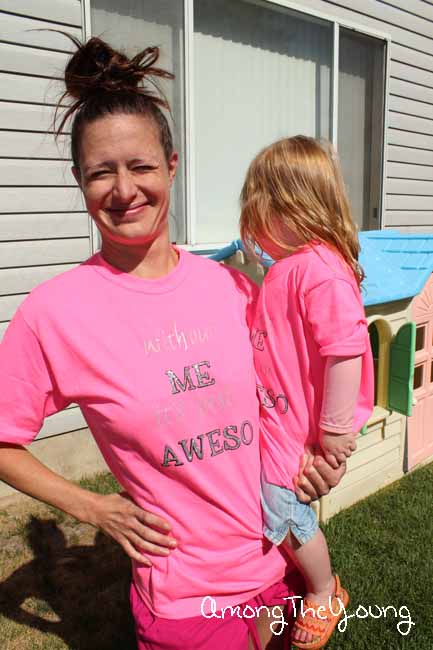 What are your family reunion plans? Will you be wearing an "awkward" or "funny" shirt?