Fathers Day can be a little overwhelming in our house because it's paired with Handsome's birthday. And I'm a classic overachiever. He's the kind of guy that would prefer the day passed by like another regular day and I'm the exact opposite: everyone is going to know it's my day!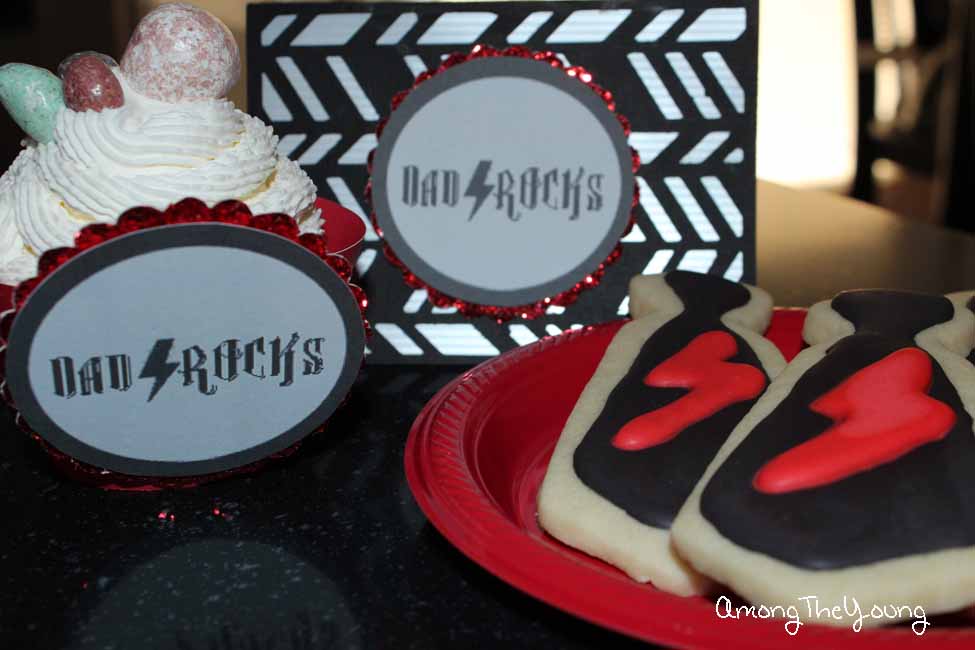 So every year I fight to find a balance of what he wants (nothing) and what I want (over the top huge party). This was our in-between this year.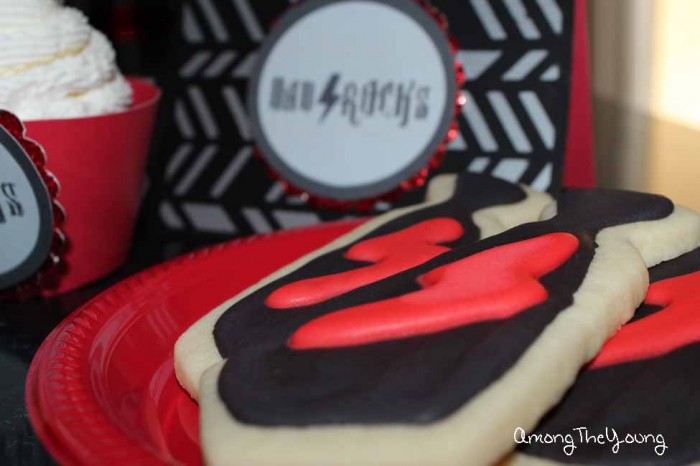 He woke up Sunday morning to a note that told him his golfing tee time and where to go. I was a little disappointed that I wasn't more creative, but he loved it! We got a friend to go with him and they spent 18 glorious holes outside on a perfect day.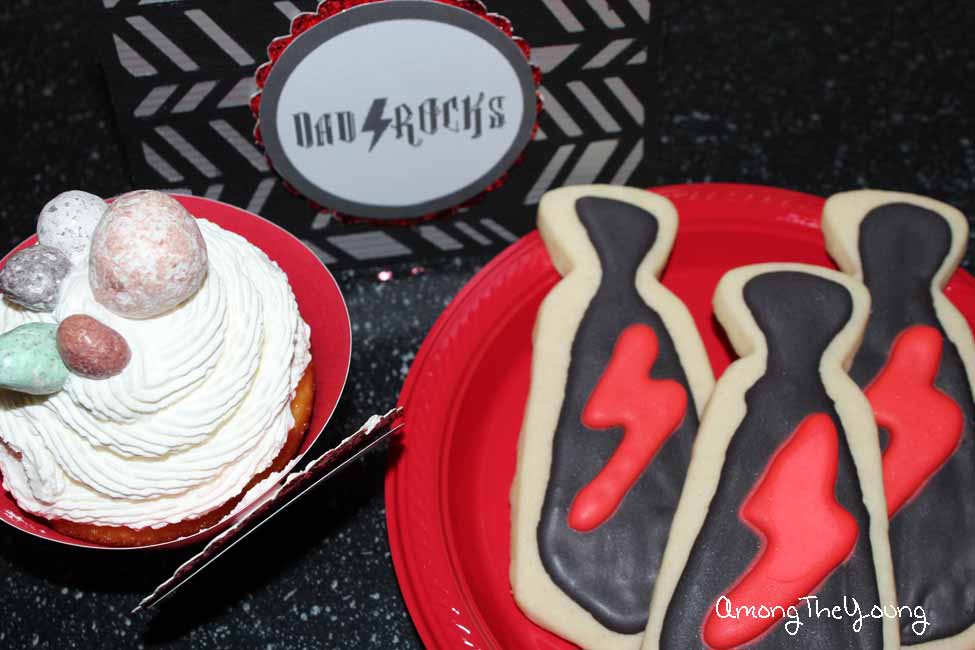 These cupcakes may look pretty awesome, but don't be fooled. They're a box of yellow cake mix with Pastry Pride on top.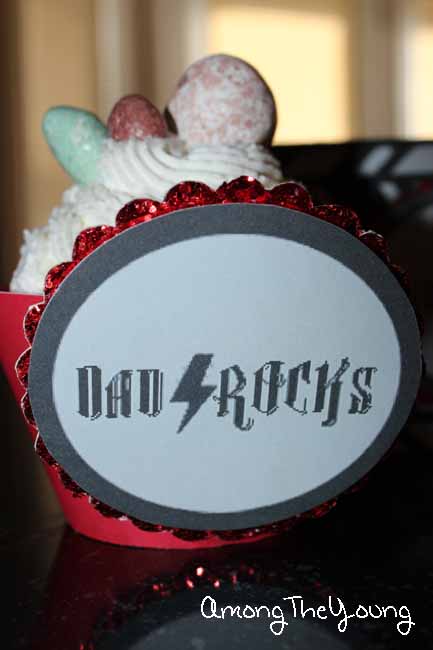 My favorite part? Those chocolate rocks. First, they're delicious. And second? They really do look like rocks! (Big shout out to
Blickenstaff's
for having the coolest candy selection around!)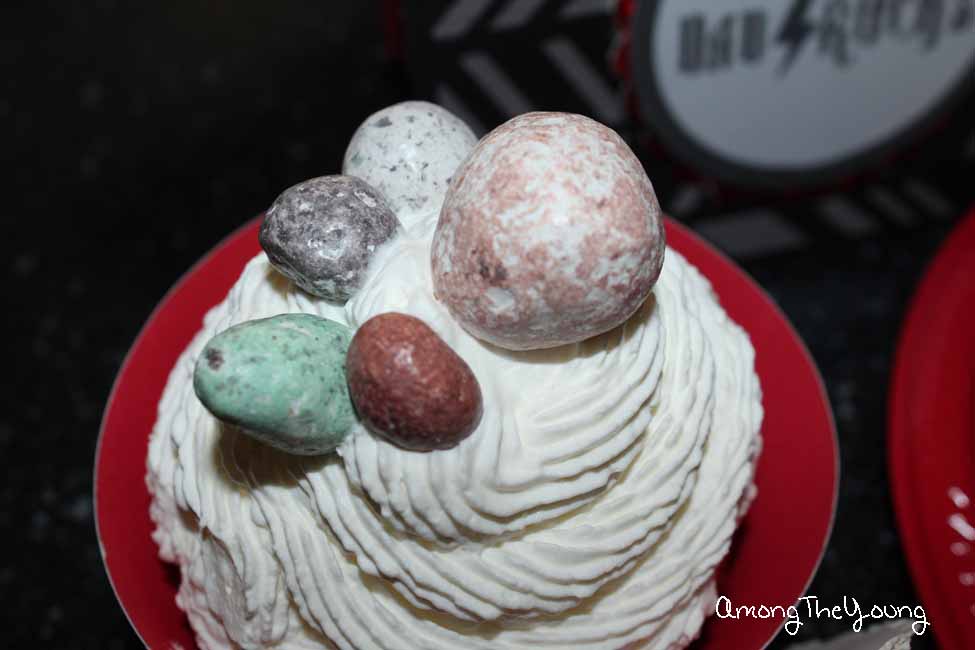 Did I go overboard on the whole "rock-and-roll" and "rocks" thing? Maybe. But I loved it and it looked fabulous.
The frosted cookies were my other favorite. My dear friend gave me a recipe and I 10x the recipe to create the amount I needed (again, don't be fooled. Her recipe makes a half cup!) I'll include that just in case you feel the desire to make some insanely awesome sugar cookies:
10 c. powdered sugar
6 (and 3/4) TB milk
6 (and 3/4) TB light corn syrup
I skipped the extract (because it was already so sweet!) and added food coloring later. Beat it all together and use the "10 second rule" to be sure. (Totally follow THIS tutorial. It's amazing – and the butterfly cookie? Incredible.)
*I used a size 7 icing tip for the black and a size 4 tip for the red. Just fyi.*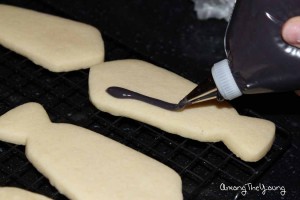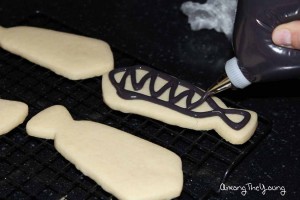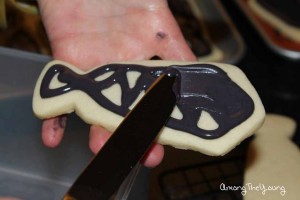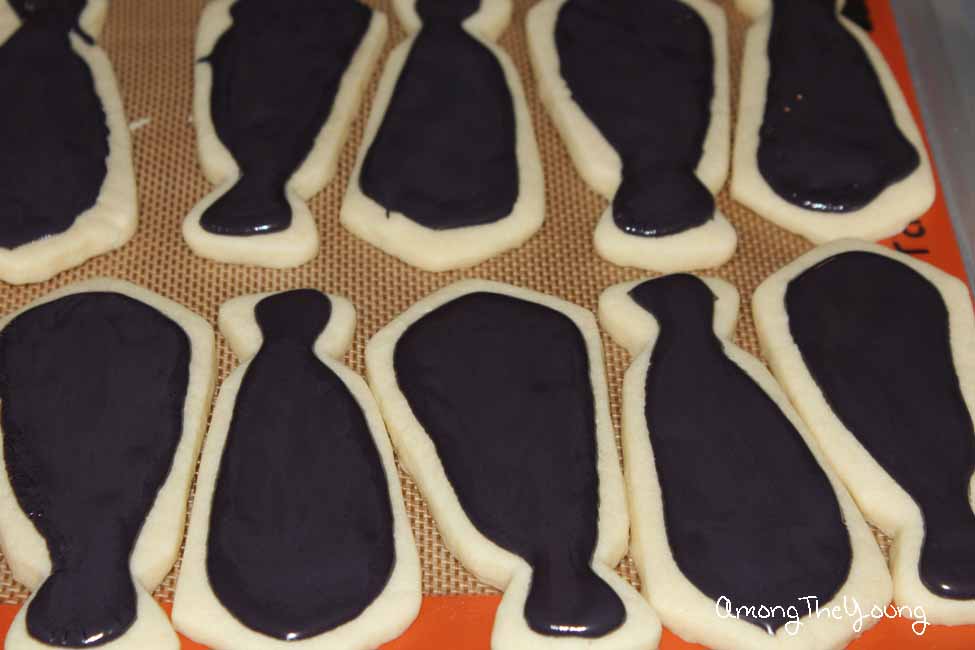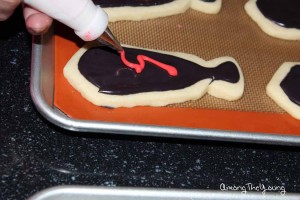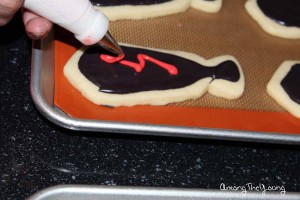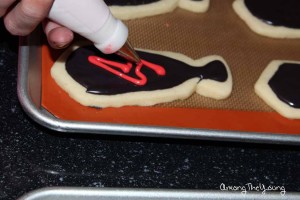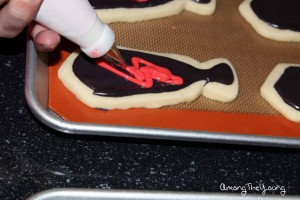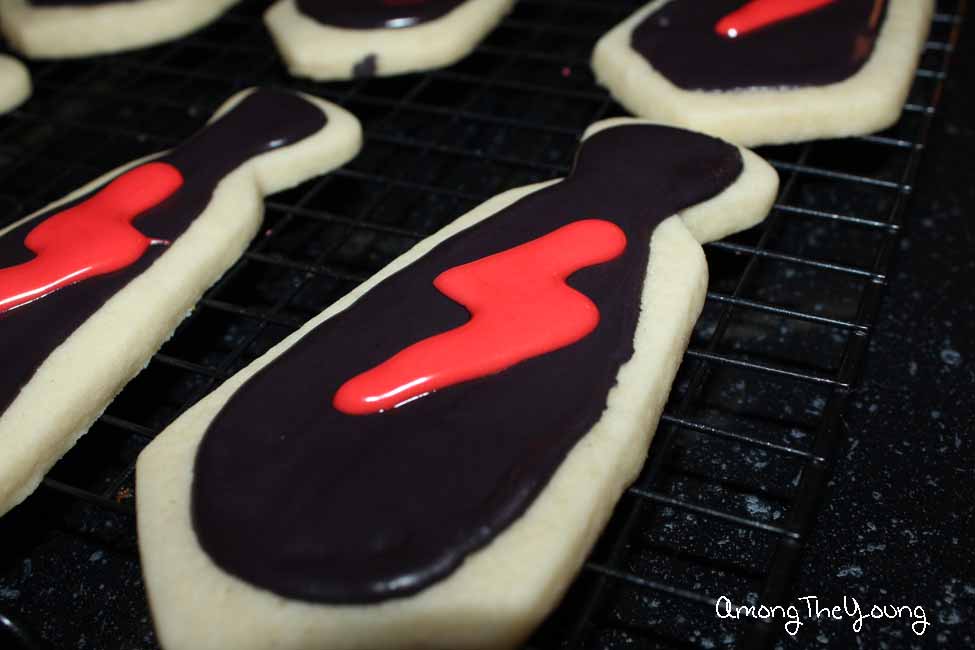 Happy Fathers Day to all of the amazing men out there. Thank you to my dear husband who puts up with me and supports my crazy ideas. Hope you felt loved, spoiled, and appreciated because we definitely do love you.