Your mission (should you choose to accept it) : Hit up as many Easter Egg hunts as possible.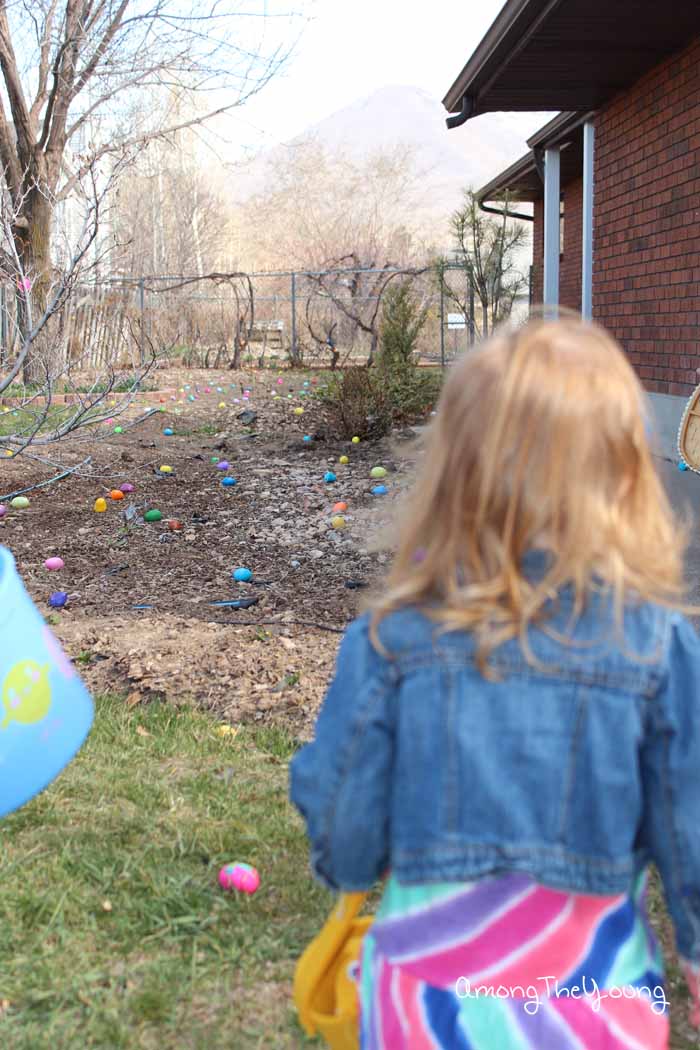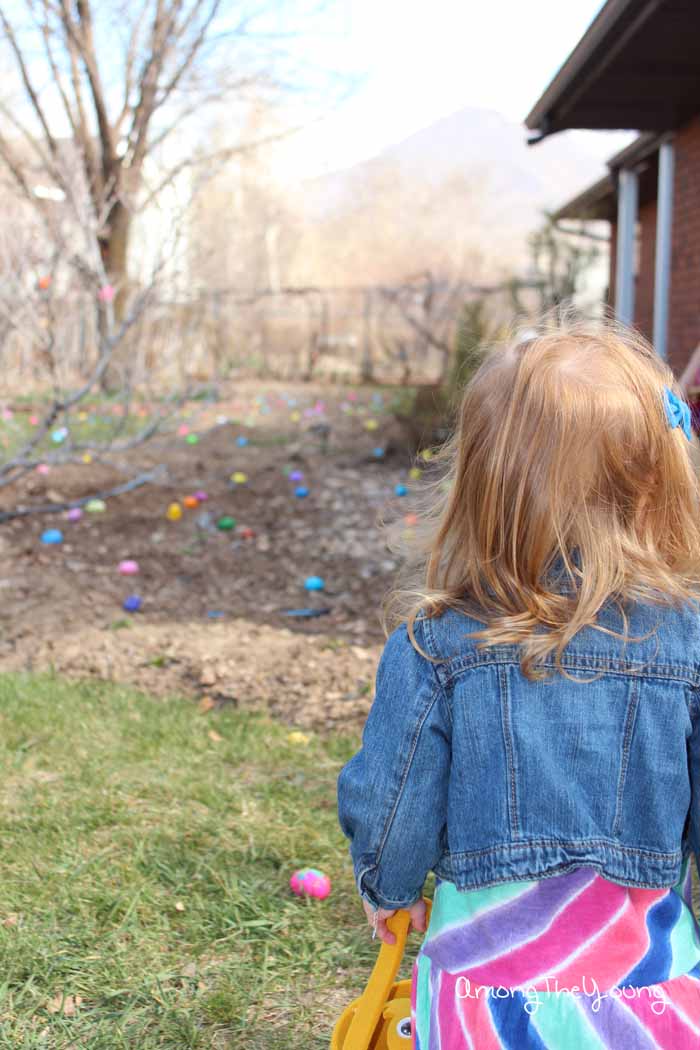 Not really, but at the same time? Kind of…. We hit up 2 different Easter egg hunts, and considering we've never done ANY…TWO was quite lofty. First, our ward party….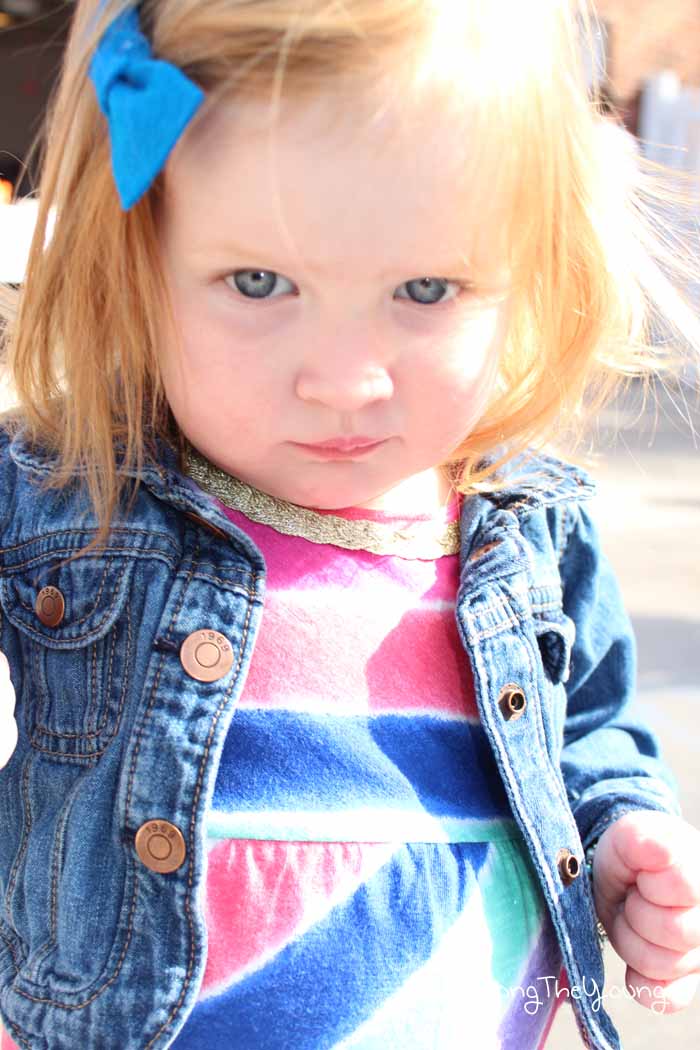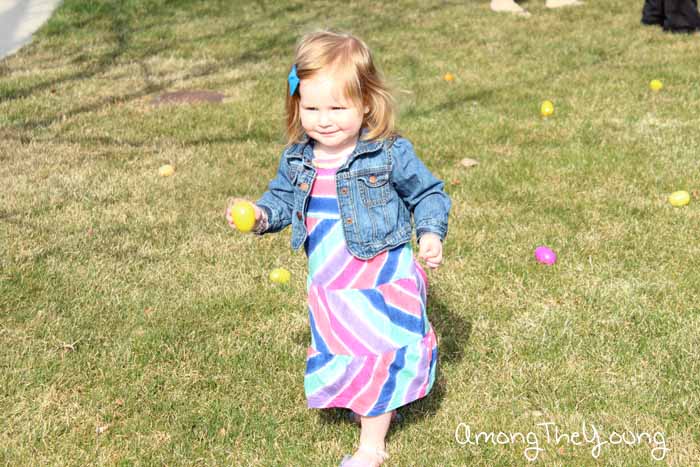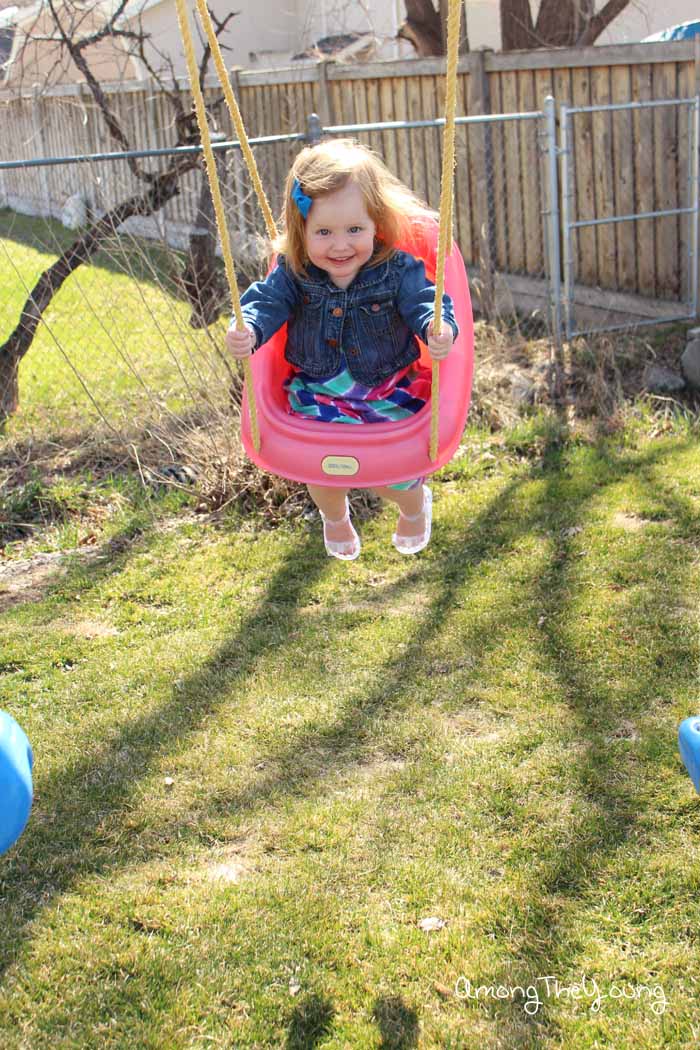 I was quite pleased that T picked up the whole "pick up as many crappy eggs as you can" gig….. a little too well even….
What did she REALLY want to do? Swing.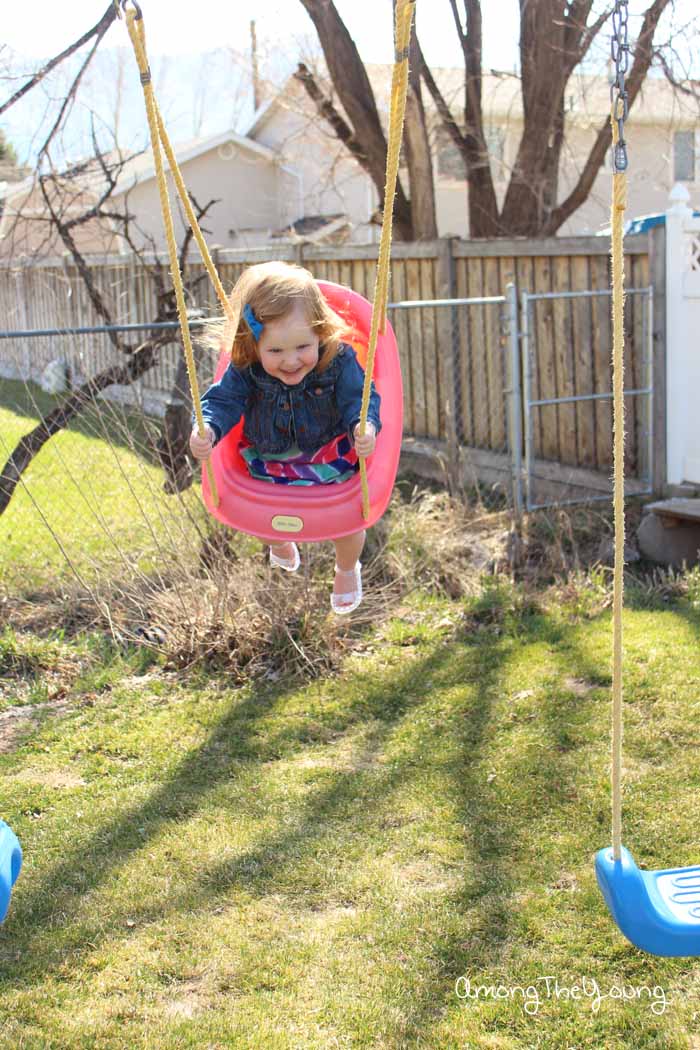 As soon as we finished with the first, we headed off to the second hunt. This time, we were with family and Pita is adored by her cousins. Can you tell it was past nap time…. oops!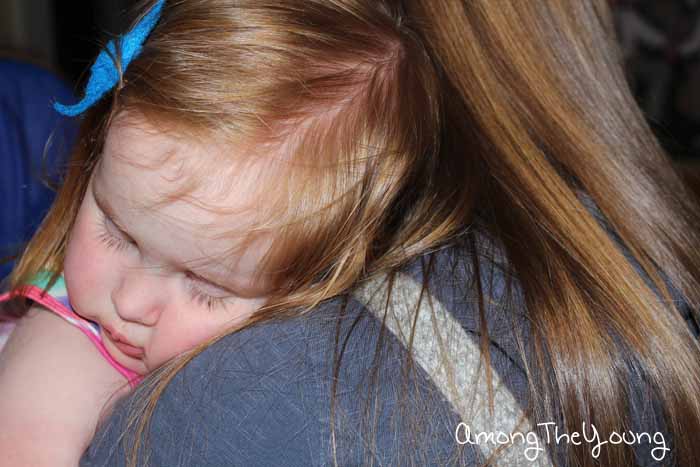 This go around….we didn't mess around if you know what I mean….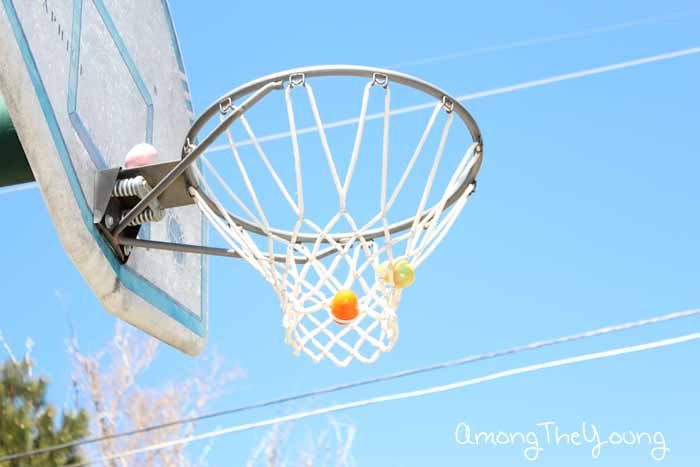 Tab lost interest in the eggs pretty quick….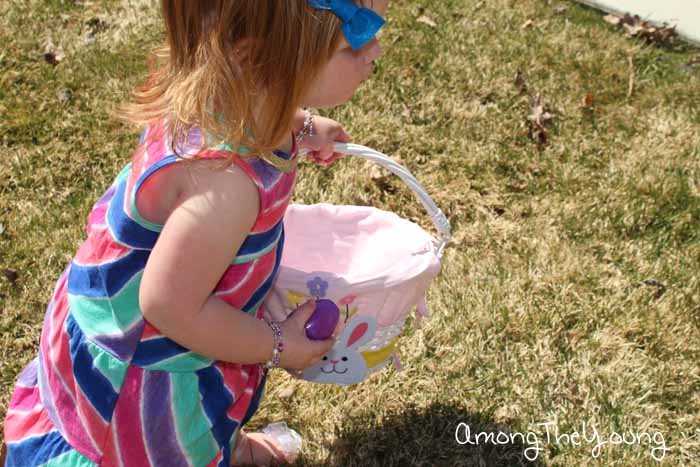 What did she want? The swings. The kid could literally do this all day long. No exaggerations.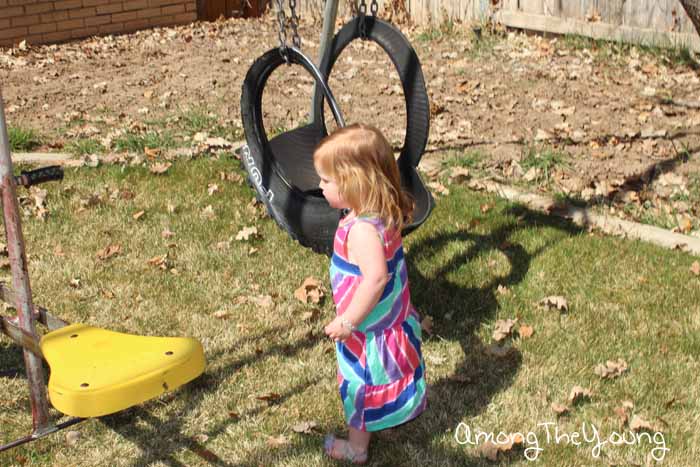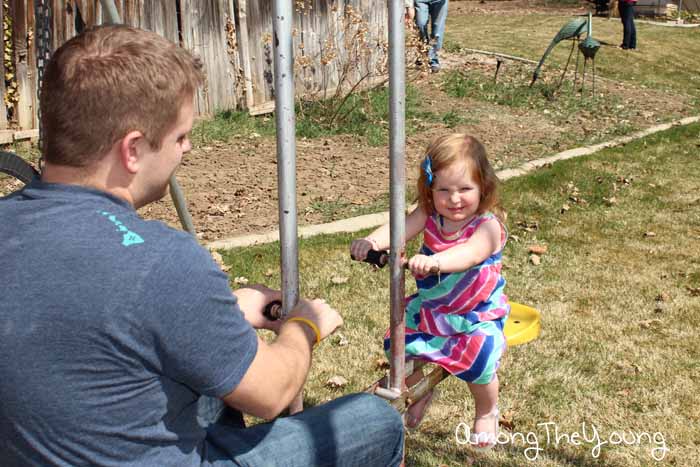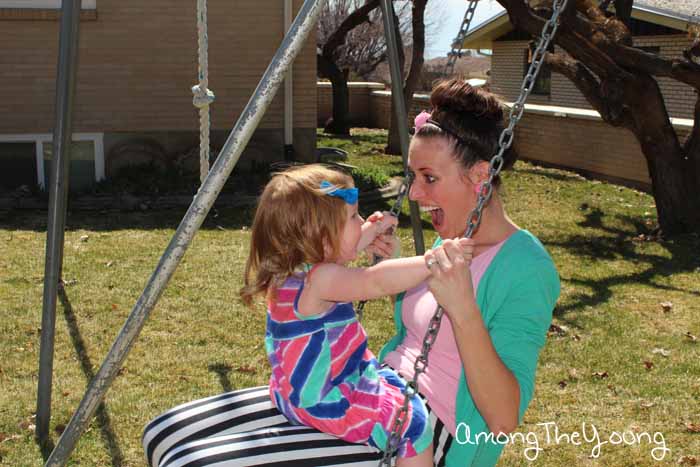 Here's to hoping your Easter was fabulous!