After a few days of relaxing and taking it easy, we were finally up to the task : Magic Kingdom with a toddler. Bring it.
These pictures…I love them. That's all.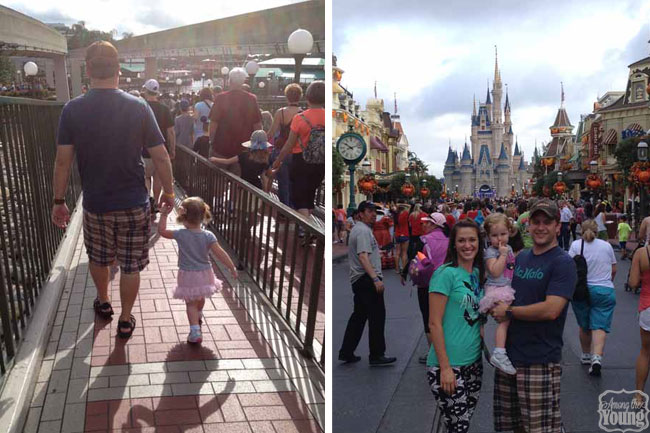 Biggest peeve? We're in FLORIDA and what does T want to do? Ride the eff-ing carousel. OVER. and OVER. and OVER again. Are you kidding me kid? We've got Dumbo, Small World, Pricesses…so many things to see and do – but that dang carousel was right in the center of everything. Let's just say we rode this silly ride. A LOT. Got lots of cute smiles though!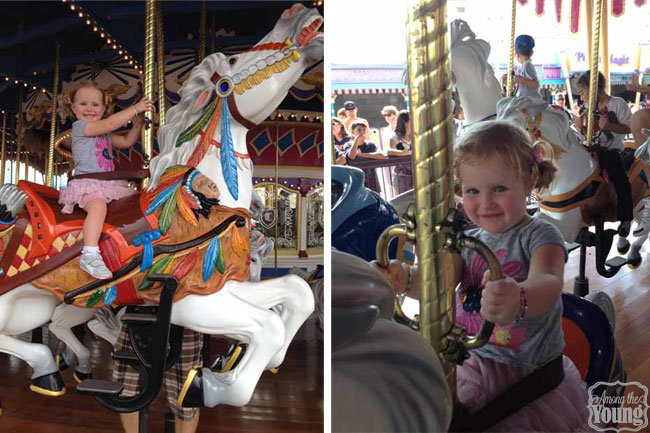 I had no doubts that she's LOVE all the princesses. The girl is obsessed. I wasn't disappointed. We went on a princess finding marathon and found ALMOST all of them in ONE day. We justified it because it was something she REALLY loved. She'd be so excited to see these princesses and when it was her turn she'd pretend to be shy. Are you serious?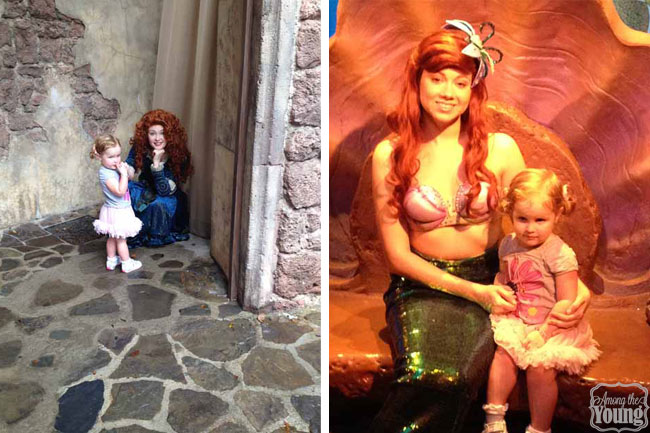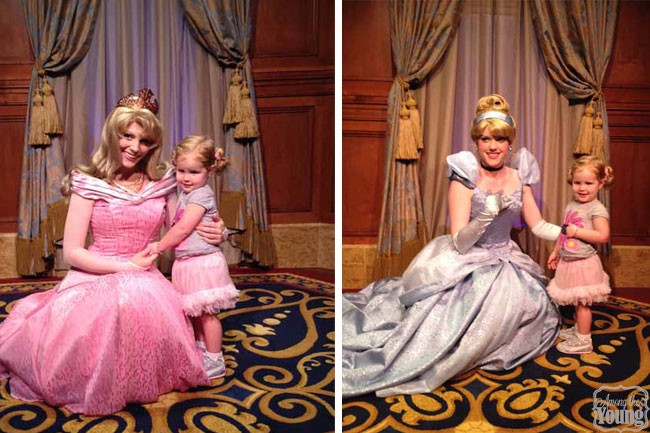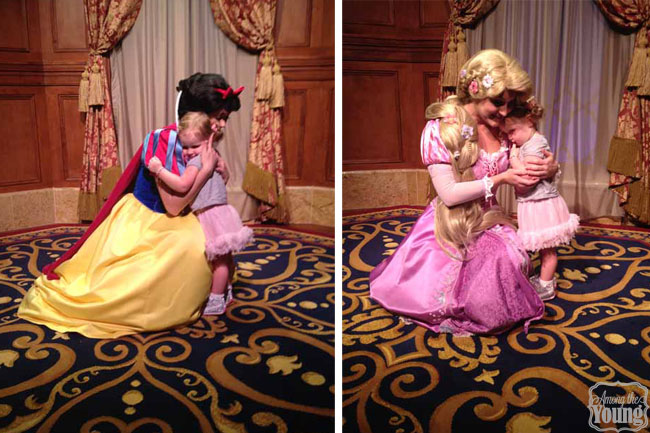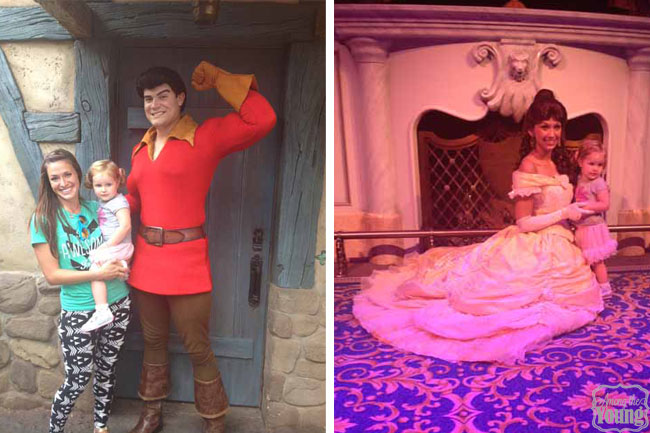 It was so fun to be there for Halloween – the atmosphere was so fun and the weather really was quite perfect. It was crowded, but let's be honest, when is the Magic Kingdom NOT crowded? Exactly.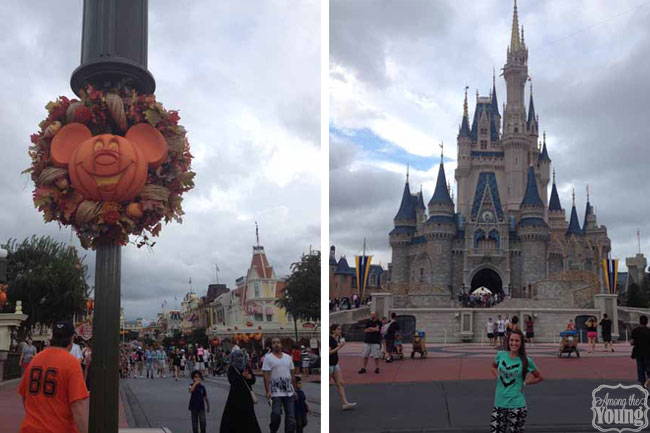 Little Miss T CLUNG to her daddy. Poor Handsome. We ended up pushing an empty stroller while her carried her…constantly.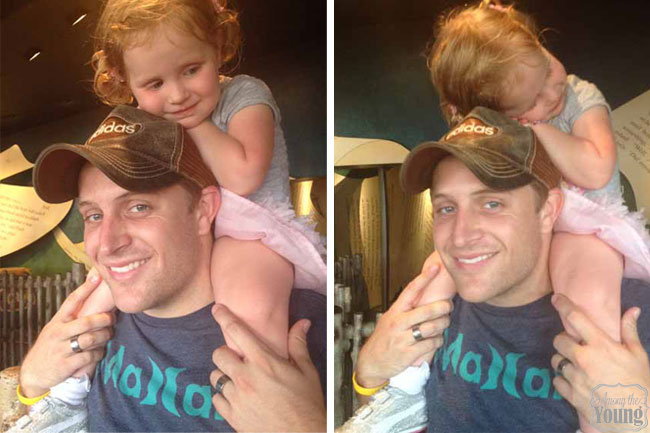 Always on the lookout for the camel – any guesses where we are (in the Magic Kingdom…obviously. But where? Those dolls are a dead giveaway)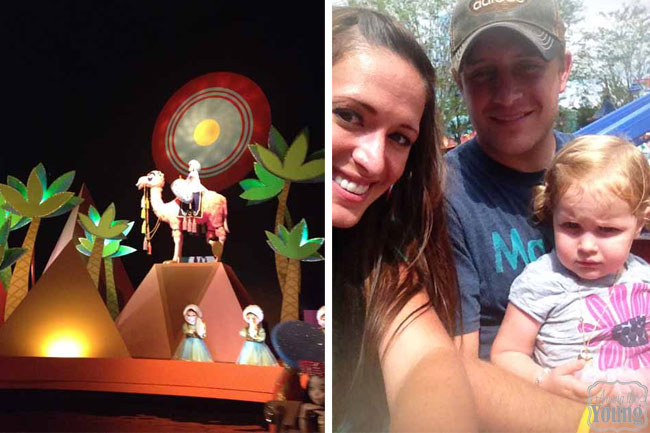 And OF COURSE we had to get a seizure light. I kept waiting for T to start convulsing … but she loved that dumb thing.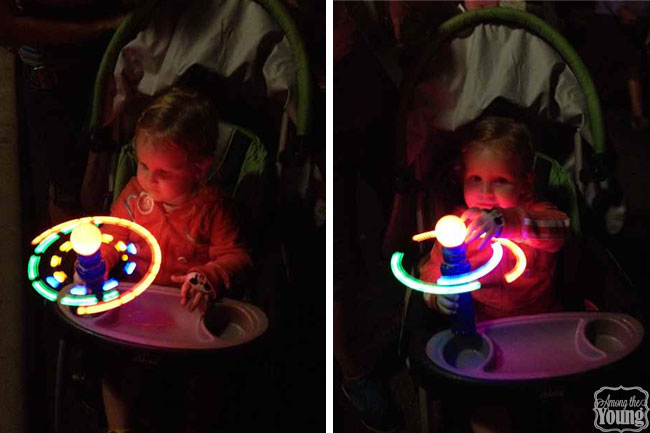 All in all, a successful day at the Magic Kingdom. More to come tomorrow!