Playing catch up? Possiby! A few weeks ago Connective Circle had a fun event involving family and pizza. Say pizza and you know I'm there. T was in heaven – pizza and pop. Pure bliss.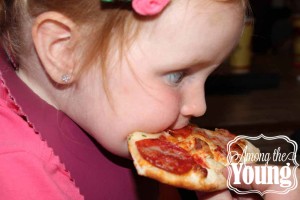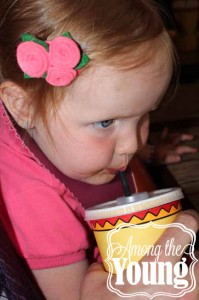 Malawi's was celebrating 250,000 meals given (actually closer to 300,000!) and wanted to invited us there to celebrate – isn't that radical? My favorite part of the evening (ok ONE of my favorite parts!) was when they mentioned Malawi's president had recently come to Utah for a visit and said that last year was the FIRST year that ZERO children died from starvation. That rocked my world. How awesome is that?
There was a cute craft for the kids to make a little tambourine – T didn't really understand what was going on, but she was mesmerized by all the other kids shaking their tambourines.
These two…they kill me. Nevermind that Handsome looks … well… kinda like a creepy stalker. I'll still keep him. And her. The both of them.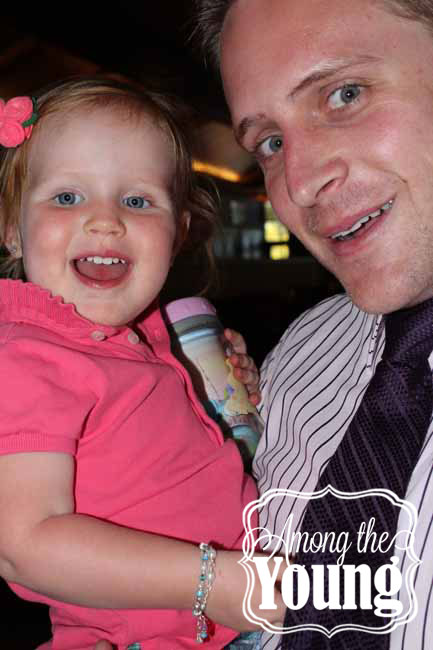 I wish I had pictures of all the pizza that was there – but it was gobbled up too fast.
I wish I had pictures of me and all my bloggy friends, but who am I kidding? I was shoving pizza down so fast – there was no time for pictures! That dessert pizza is to die for!