Guys. A RAGNAR (Wasatch Back) is something that is on my Bucket List. I have never been a runner, but lately, running has been a great way for me to stay in shape, eat what I want, and blow off steam if the need arises. I'd been offered a spot in a team a couple of years ago, but T was still so little and I didn't want to pump in the car (props to Whitney for being so freaking awesome and doing this! *click click click*).
Anyway – THIS was my year. I had done my training when all of a sudden, I wasn't on a team anymore? Hmm…how did that happen? I kept my fingers crossed and hoped someone would back out (or get injured) – I know, I'm a terrible person.
Sadly (but luckily for me!) someone did end up backing out and I was called up DAYS before the RAGNAR to be on the "Rainbow Unicorn Dream Team." Meet my team: (Top, L to R) Chris "Mohammed", Josh "the boss", Kirk "Are you ready", (bottom) Me "The Fat Leg", Whit U "The Pump", and Whit F "The Hill Killer."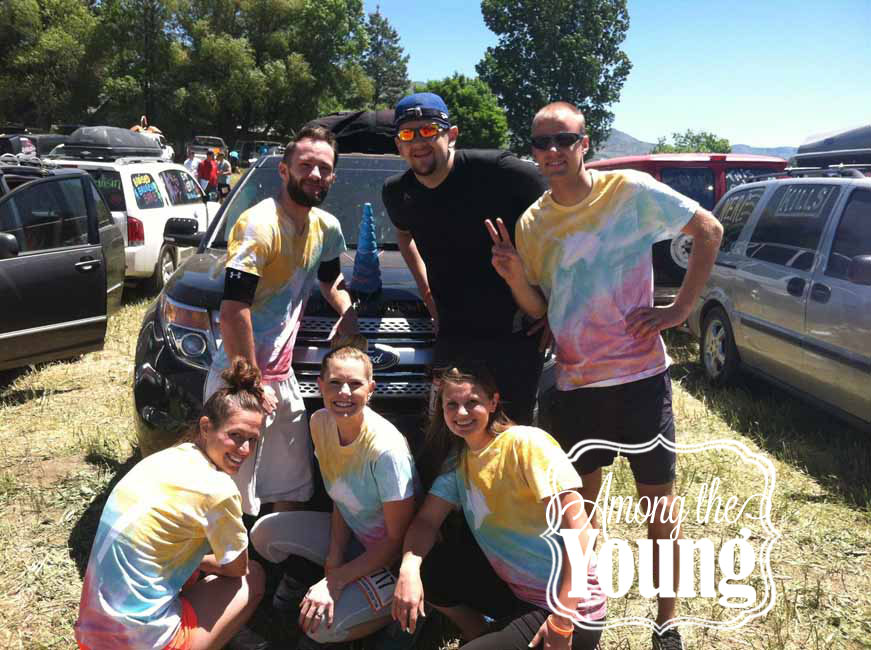 (Long story short, the team captain put that name in as a way to "hold" our spot, but when he went back to change it, it was too late.)We ran with it and made the unicorn theme work for us. Obviously.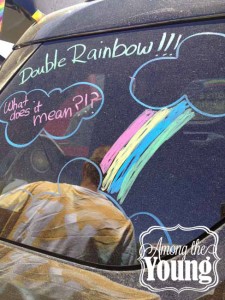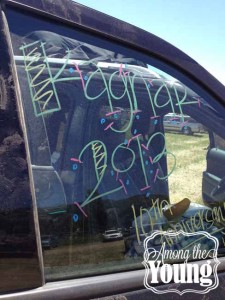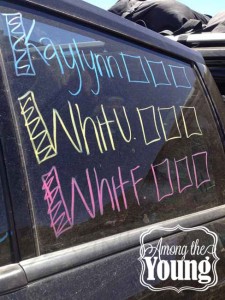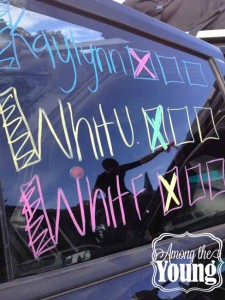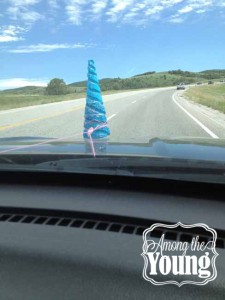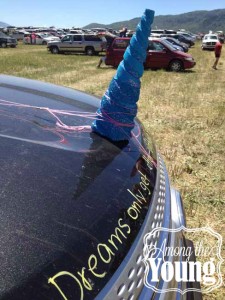 Whitney and I were pretty stoked about our tatoos (isn't that why people do this silly relay?) and even more excited to be tester for
Swoob
fit – the fabulous sports bra with not just one, but many pockets. Oh yes.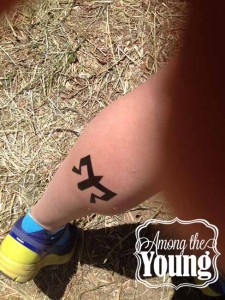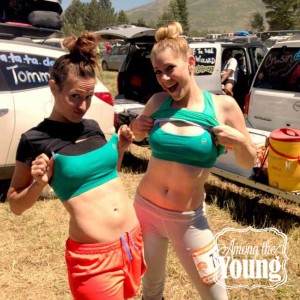 We were dying at #2's response. "Pacifist!" haha! In case you didn't know (because I sure didn't) people are very serious about their "kills." What's that? it's how many people you pass. Brutal, I know.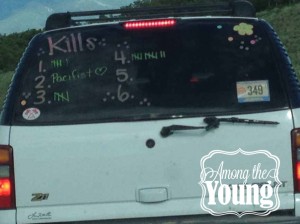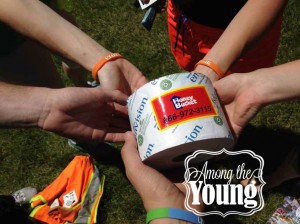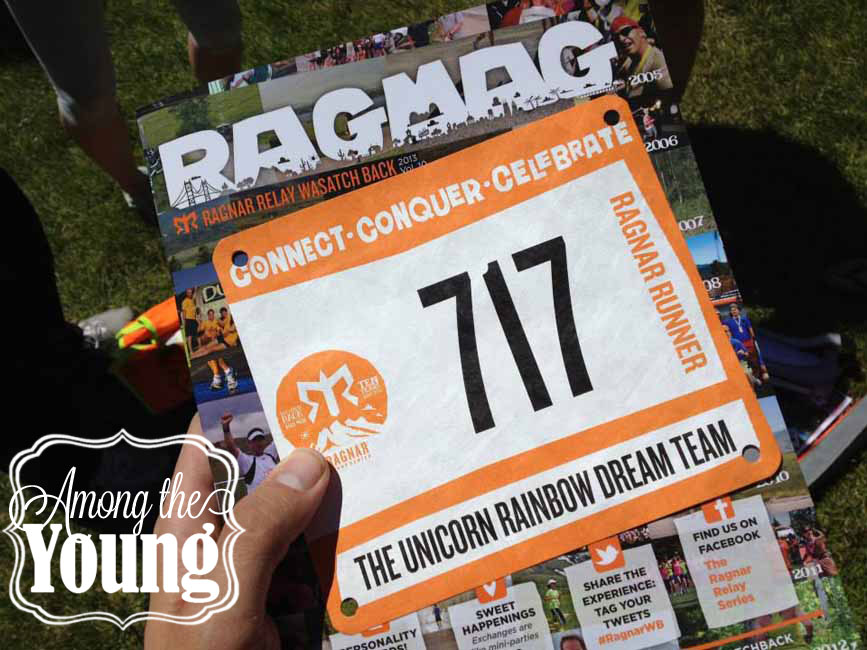 Keeping the horn sturdy was a never-ending process, but we made it work. That horn saved so much time – I could always find the car by looking for the horn (front) and the duct tape rainbow tail (back). Such a win.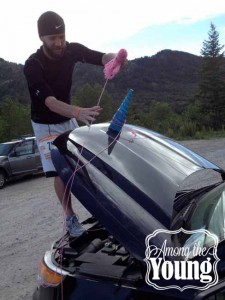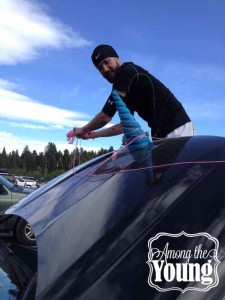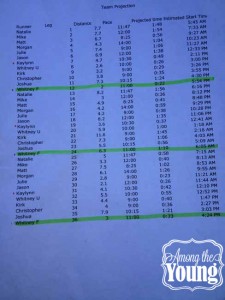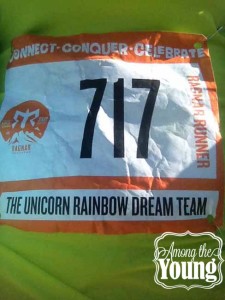 Shoving as many treats down in between legs as possible. That's why
I
run, why do
YOU
?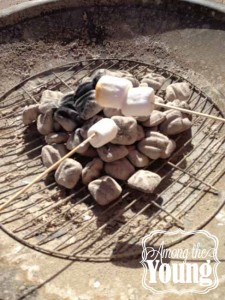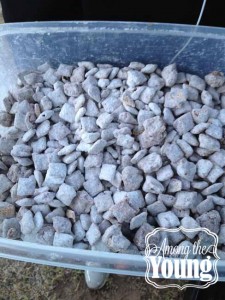 Basically, I was just happy to be there. My goal was to finish and drink as much WHOLE chocolate milk as possible. (Yep, you heard that right, WHOLE MILK. So good). Plus, I had the "fat leg" aka, the leg any FAT person could do. We had some good laughs on that one.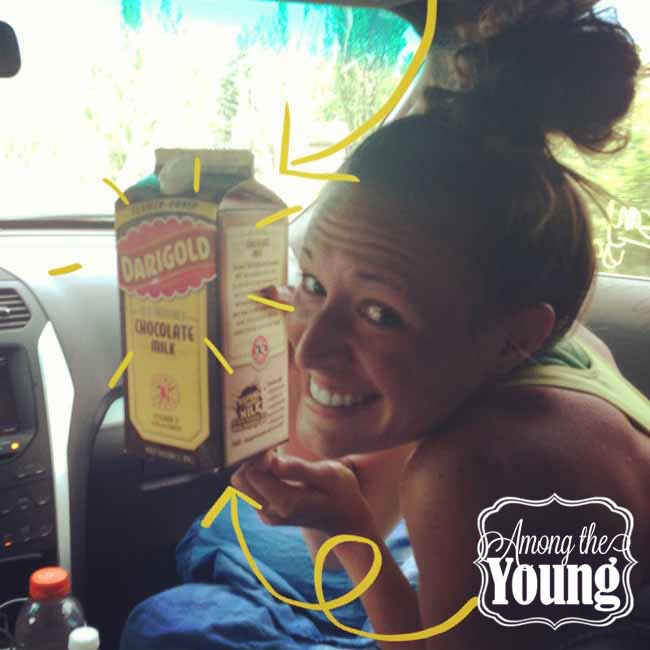 My last leg transfer – the dreaded sweated slap bracelet – and my favorite shirt of the race, "YOU SHALL NOT PASS!" (think back to "kills" and how some teams were DIE HARD. By the way, I totally did pass him.) Thank you Tawny, Kurtis, and Gandalf for being ever present as I ran my last leg. Freaking funny.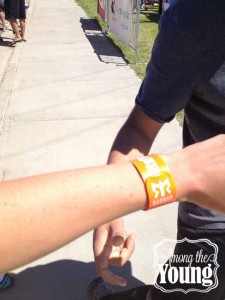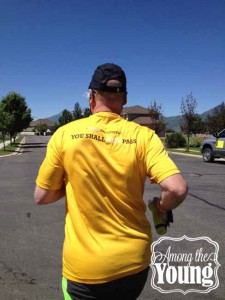 Cross of that last leg and recover with some chocolate milk. Boom.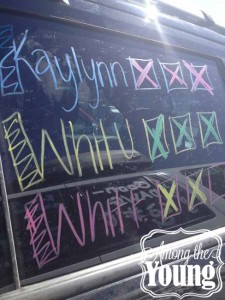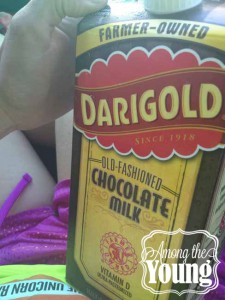 Dance party "on top of the world" – thank you Imagine Dragons for giving us such awesome music to dance to while climbing THE RAGNAR hill. My poor teammates…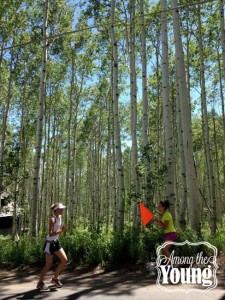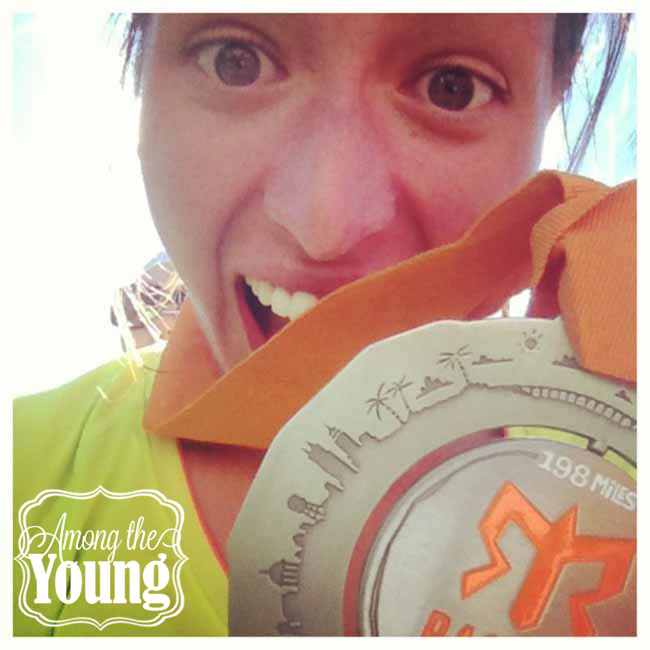 The Unicorn Rainbow Dream Team conquered RAGNAR in 35:31:13.5!!! That good enough for 785th out of 965 – nearly 14 hours longer than the winning team. WOW.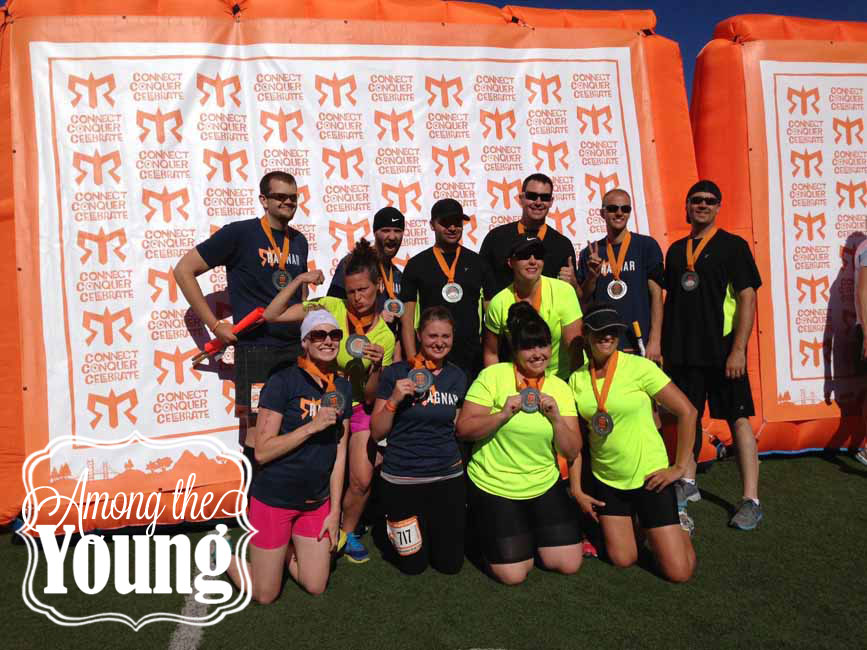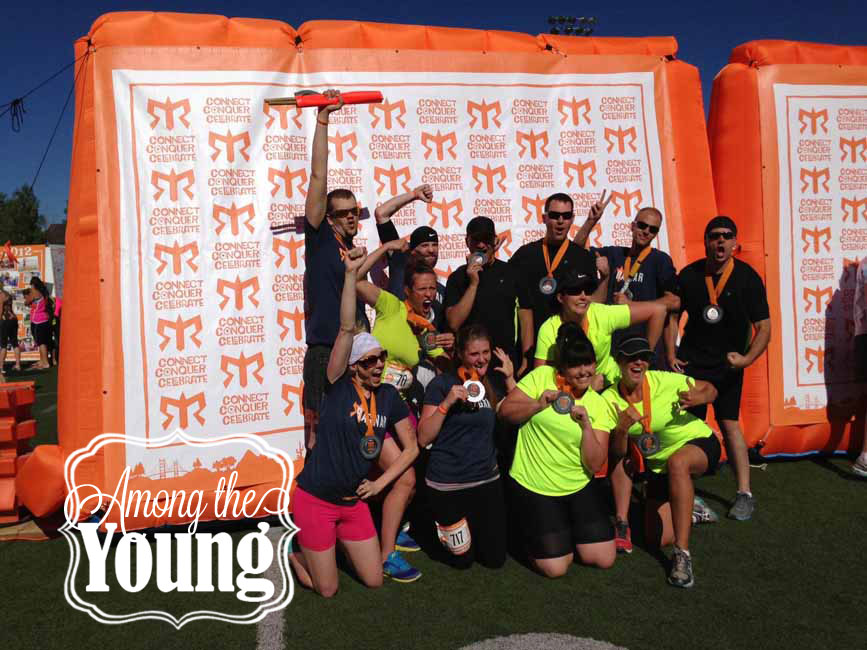 RAGNAR = trounced, conquered, defeated, DONE. So glad I did it and I'll probably be doing another soon. What can I say? I love to have a good time and torture my body. All in good fun.