So, the other day, my world was rocked. Literally. I'm not just saying that to be over-dramatic and obnoxious; I'm being very serious. Shirley J changed my life.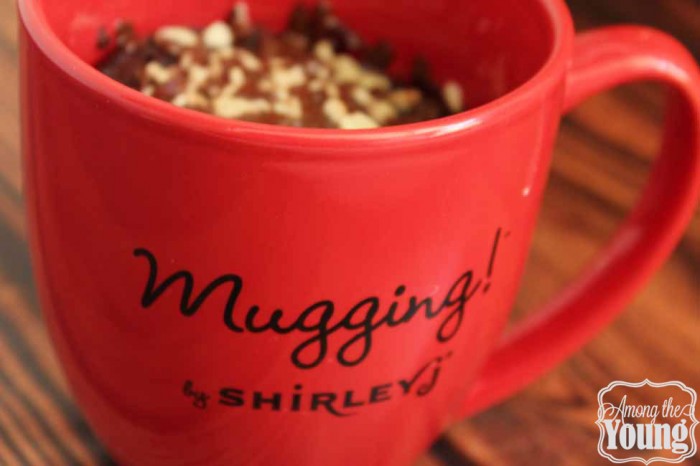 I've heard of the "brownie in a cup" and "make a five minute dessert in the microwave" before. To tell you the truth? I'd been very disappointed. My dear sister sent me a recipe a few years ago for just such a dessert. I had high hopes. I mixed, I microwaved, I waited for it to cool and BLEH. It was like eating a sticky chocolate mound of dense goo. Totally nasty. I've been repulsed by the idea ever since.
When I heard about Shirley J's new "Mugging" concept, I was a a little wary of the thought. I mean, I'd had my bad experience, but Shirley J wouldn't sell something disgusting, right? So I braved the mug and microwave and tried again.
OH.
MY.
GOODNESS.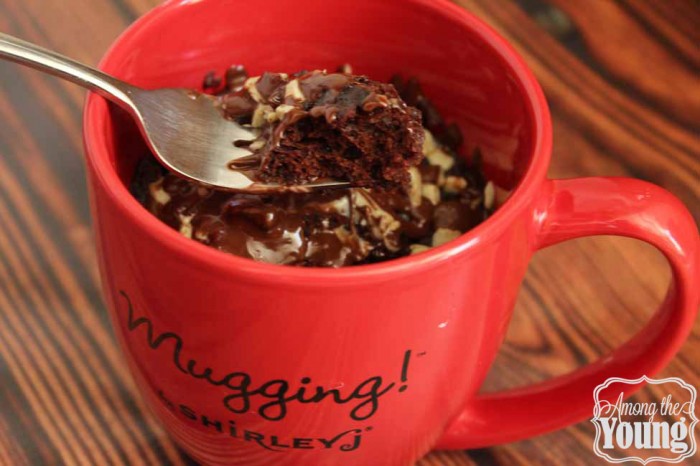 Life changing.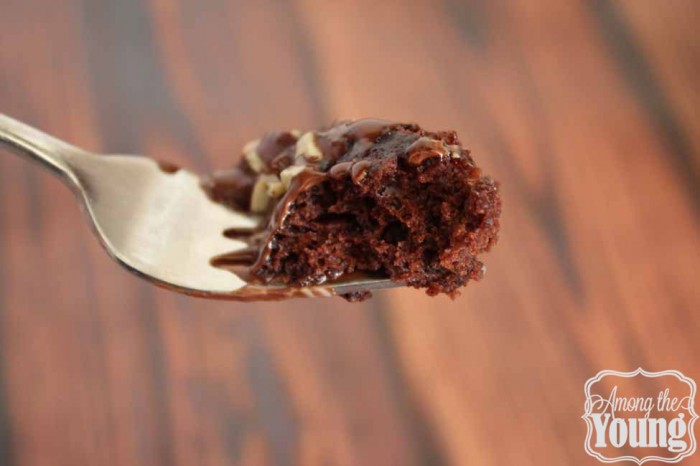 I tried the chocolate cake. When I looked at the package, I realized there were OTHER flavors. Squee! There's also Yellow cake, pumpkin cake, and walnut bread.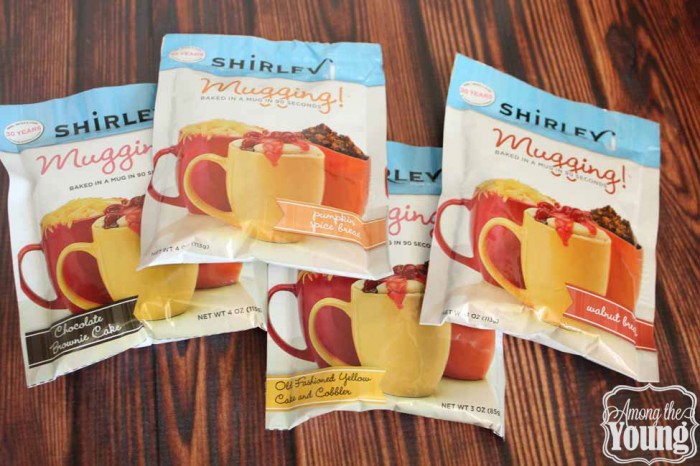 This called for an immediate trip down to my local Shirley J store to pick up additional flavors. I'd never been inside, but wow. I had no idea. If you haven't been there, you should really check it out or go online for all their delicious products.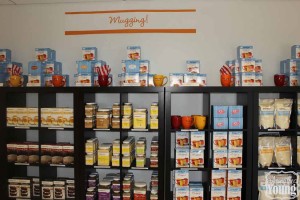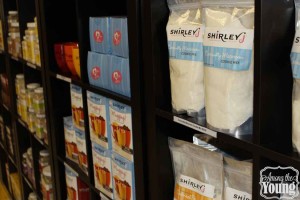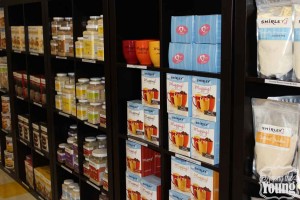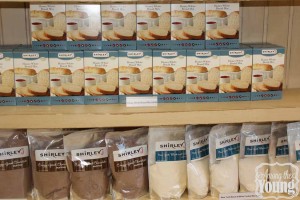 You've got to try it… and now you can. Enter to win a giveaway from the fantastic Shirley J! The winner will receive:
2 Mugs and
3 Mugging 5-packs (pick your favorite three flavors)
I'm a little jealous. I'd like to win. The problem would be…could I pick a favorite flavor? Probably not. Enter below with the Rafflecoptor and GOOD LUCK! (U.S. Residents Only, no PO Boxes, please.)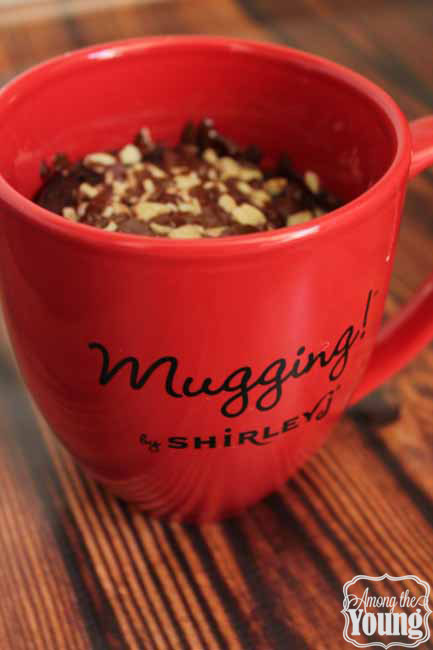 a Rafflecopter giveaway
PS: Don't you just LOVE my new wood floors? Oh wait, that's just a backdrop from the FABULOUS Very Jane. Guys. So easy. Love it.