My Baby Rae has been a regular swimming baby since she was 6 months old (taught her myself, thank you!). She loves to swim. Since I'm usually at work  I miss the little diva making waves. During Spring Break I was lucky enough to take her and I was impressed…
These lessons are ten minute, 1-on-1 lessons. People always scoff – "TEN MINUTES?!" I know what they're thinking…"What a waste of time!" They are comparing my ten minutes to their childs half hour or hour long group lesson. Sure, when you put it in that perspective, my 10 minutes is hideously short, but when you think of the intensity of an individualized lesson, it makes sense that they are shorter.
Plus, there's such a negative connotation with the swimming babies – DISCLAIMER – not all teachers are amazing. Let's let if at that…
Sorry for the random tangent. Rant over.
She loves to put on her goggles, but she can also swim without them. This is a big plus. I taught several kids who would ONLY swim with their goggles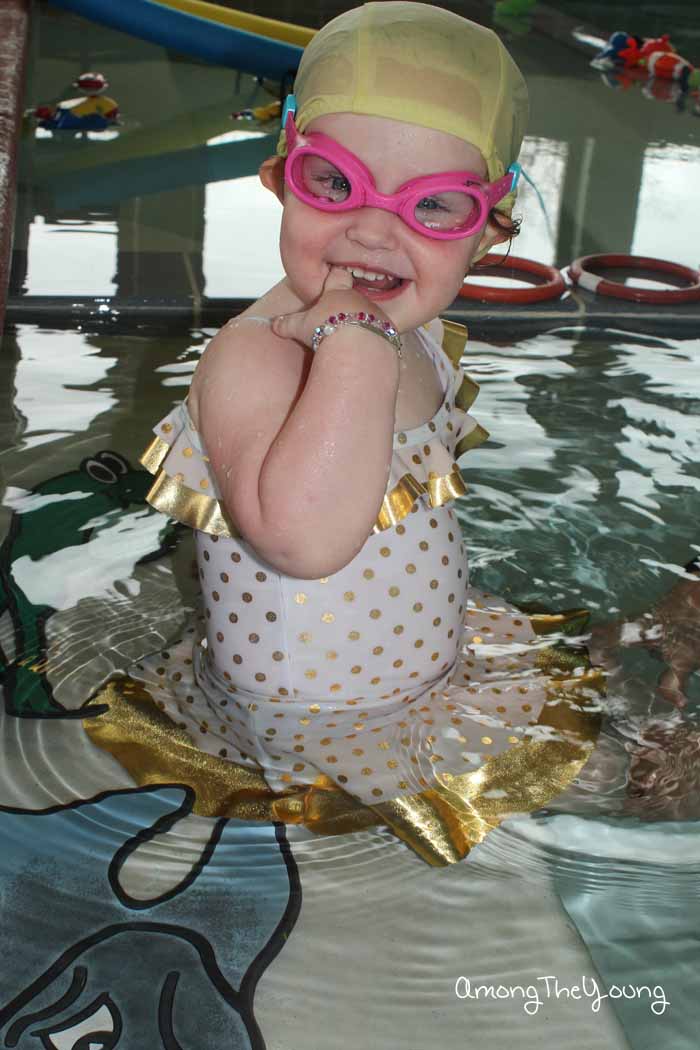 MONEY SHOT! Look ma! No hands! Love this one so much!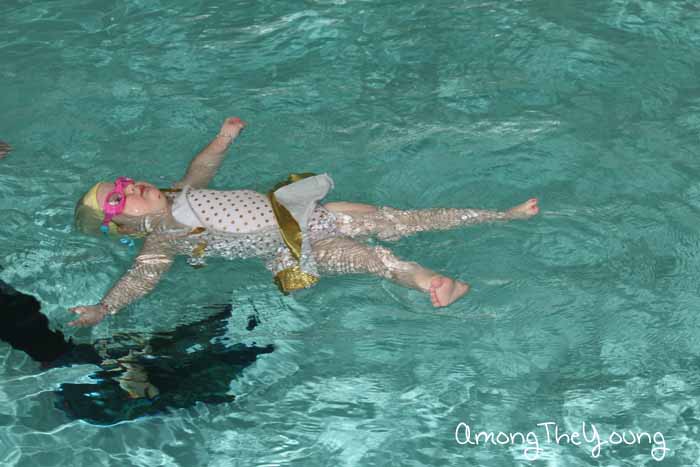 The diving board? Hands down her favorite thing. "Again!" She will say after every jump. If we could jump all day, I literally think she would do it.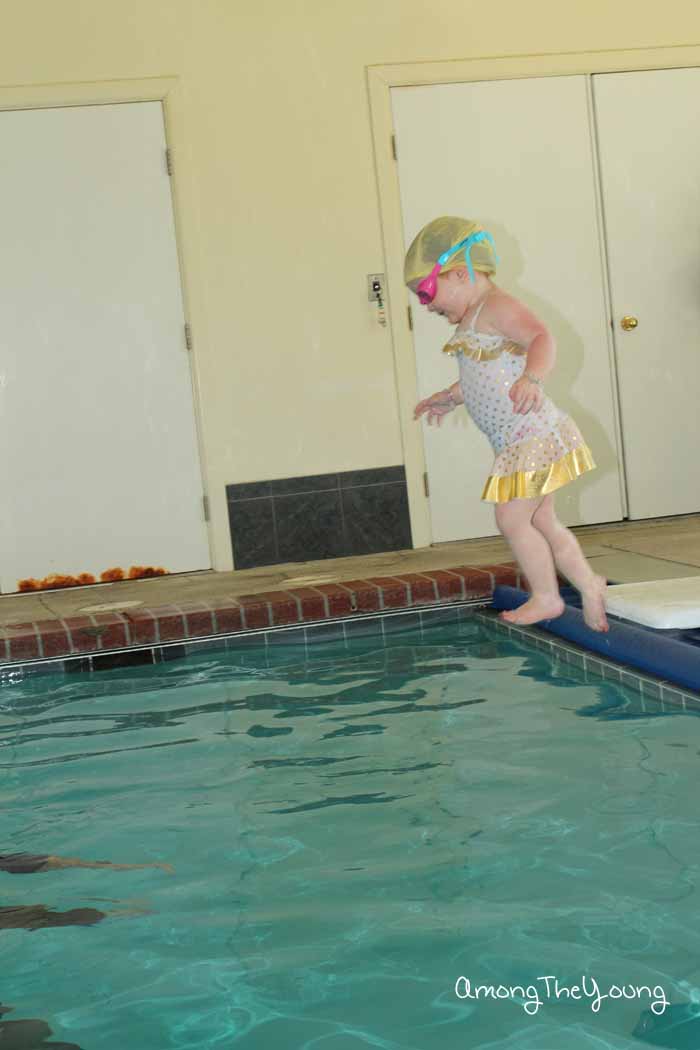 Swimming Baby Rae dinging the bell…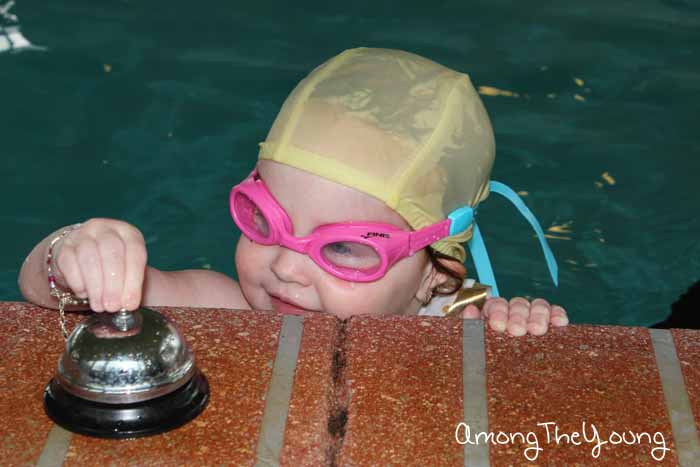 This picture needs to be published or sent into a magazine – I'm not a professional photographer, but this is pure perfection. Look at the sheer joy. Honestly…any recommendations? (If you're not smiling just looking at this picture I worry for you :D)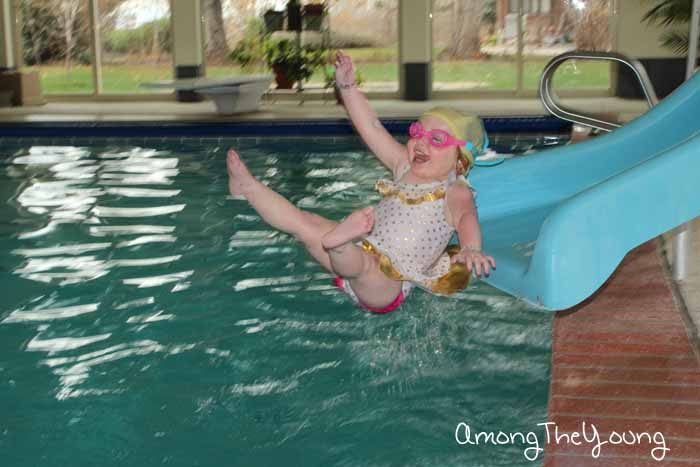 Here's to summer (in 20ish more days)! Don't get me wrong, I love Love LOVE my job, but I seriously can't wait to swim, play, and be a mom to my T.Rae (like we did last summer and in Hawaii last year…)
Life is good people. I think I'll hold my breath and cross my fingers that it stays that way….