*This post is sponsored by Cost Plus World Market and Real Simple products, but all all opinions are 100% my own.*
Guys! 2017 was CRAZY good! Thank you so much for supporting me and my little space here on the internet. It has been so fun to create new recipes, memories, and crafts – as well as new friendships. So thank you for making 2017 so memorable!
I was feeling nostalgic and I wanted to recap a few of my favorite blog posts – because there were a few that were my fav. So let's highlight them, shall we? Then I want to talk GOALS… bring it.
First, I'm still in love with the Road Trip at Home post. I've always been under the impression that a family vacation has to be a huge event – not true! My dear husband has helped me see that for now (especially with small children) a vacation can be as simple as a weekend away in the next city over, camping in our vintage trailer, or having a road trip in our own backyard. Because … why not?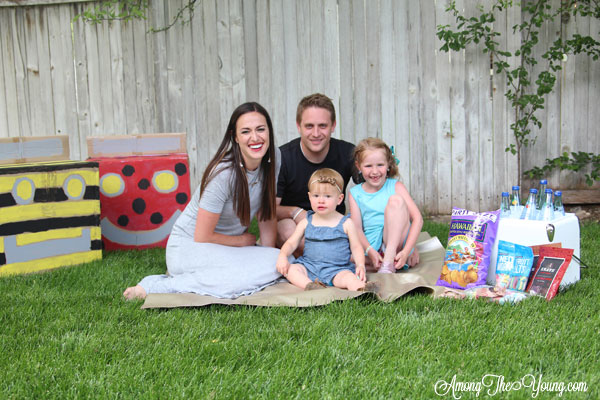 This was the first time that I truly understood this concept and felt the joy of being at home with the people I love without spending much (if any) money at all. This was, hands down, one of my most favorite posts for 2017.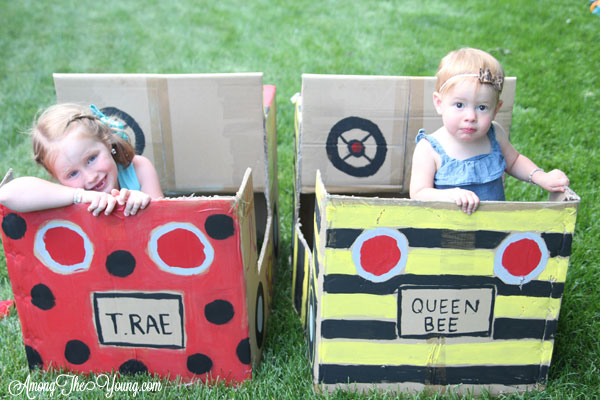 Next up was the Golden Llama Treasure Hunt post. I came clean about my insane love for camels – and llamas and kind of the same thing, am I right? (not really….)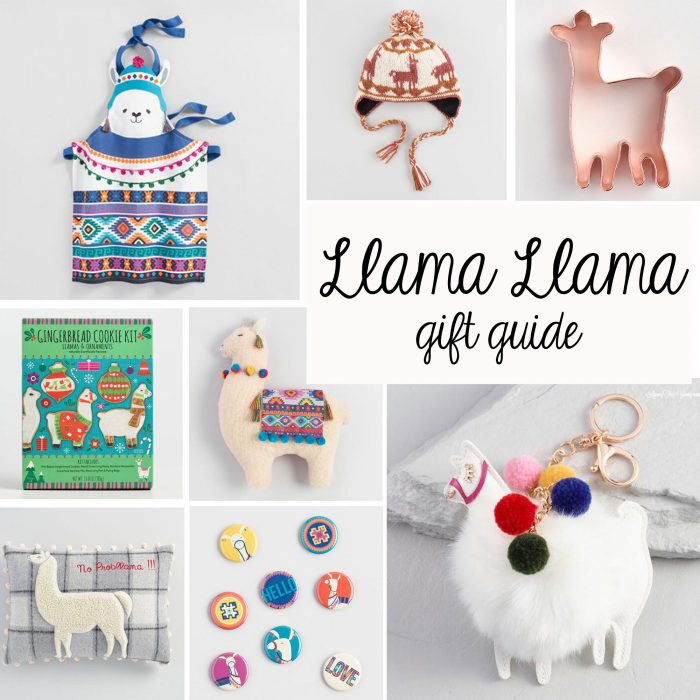 This post was SUPER fun for me because of all the llama paraphernalia I featured (because it's basically camels?) and because of the sweepstakes it included. Everyday there was a different clue and everyday people could FIND THE CLUE and WIN. I mean, how cool is that?! I would have loved to go to World Market to witness the carnage (I couldn't go because I knew the clues beforehand). How fun would that have been though?
Finally, the most recent post that I can't get over was my Chocolate Peppermint Mallow Stars.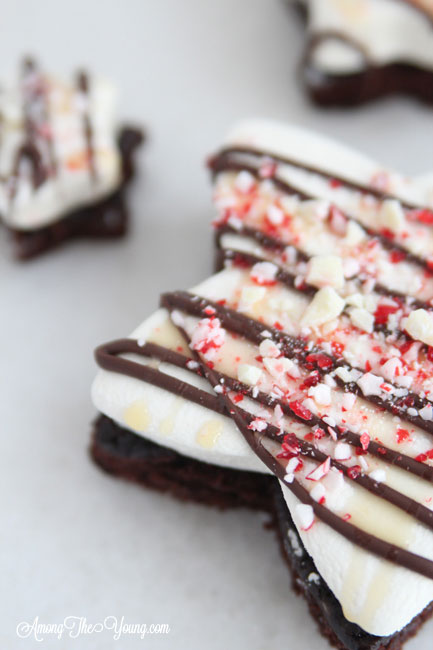 When I saw a SHEET of MARSHMALLOW I KNEW I HAD to use it. (Sorry – not yelling, just really excited! I mean, how often do you see a giant marshmallow sheet?!) I had big plans to use my World Market chocolate peppermint loaf and marshmallow sheet to create a jelly roll – that was an EPIC fail. There might have been tears and a few curse words because that vision was NOT meant to be. In the end, these Mallow stars were born. Super simple, yet super cute and fun! My daughter loved helping me with these!
There were more posts, but if I could only highlight a few of my faves, those were it. A fun family night, a fun contest (and a chance to gush about camels), and a dessert that looked harder than it actually was. Win!
Looking forward to 2018 and GOALS…. Here's the thing: I don't believe in goals. I don't believe in a new year being the reason I make new goals. I'm a goal-setting individual no matter what month it is, but it just so happens to be January. So there you have it. This year, I want to improve my cleaning schedule. Instead of tackling my entire house on Saturday I'm going to
a) spread out jobs
b) include my 6 year old (almost 7 year old! WHAAAAT?!)
So that got me thinking, if I'm involving my sweet daughter in cleaning, I probably need to invest in some better quality cleaning supplies, right? When I saw that World Market had Cleaning and Laundry Essentials and Kitchen Cleaning Supplies I started browsing. Lo and behold I found Real Simple and fell in love.
Also, can we stop and talk about the fact that I didn't realize my wood cutting boards should be cleaned? DUH, Kaylynn. *insert face palm*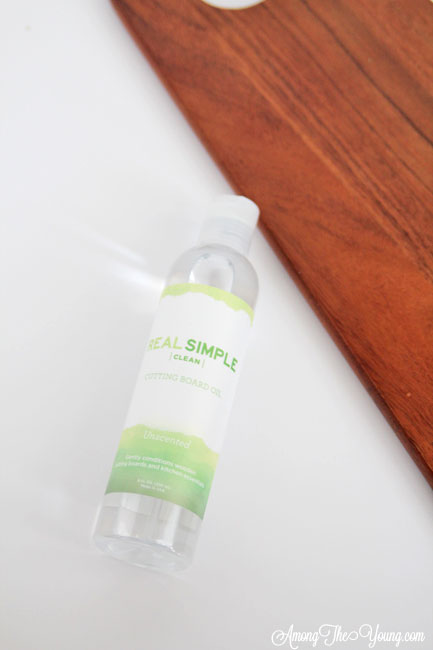 Real Simple is a plant-rich formula that cuts through grease and is eco-conscious and ultra-effective. It's made with rosemary, spearmint, and peppermint essential oils. Plus! It contains no caustics, dyes, synthetic fragrances, phthalates, chlorine, formaldehyde, triclosan or phosphates – all the things that I don't want my 7 year old cleaning with. BOOYA.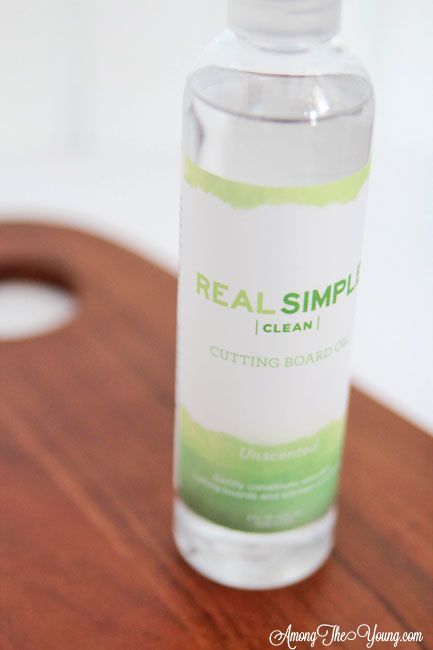 I had big plans to make it up to my local Cottonwood HeightsWorld Market when the FLU hit. It hit me HARD and I was down for the count.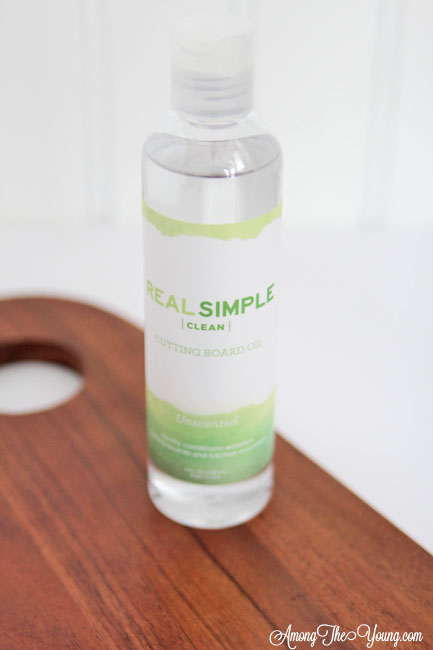 I was on my deathbed, so my mom angel mother headed up to the Cottonwood Heights World Market and she fell in love. How is it possible that a human hasn't been to World Market yet? Anyway – she found all kinds of European candy and cereals that she grew up with but they are hard to find. World Market for the WIN!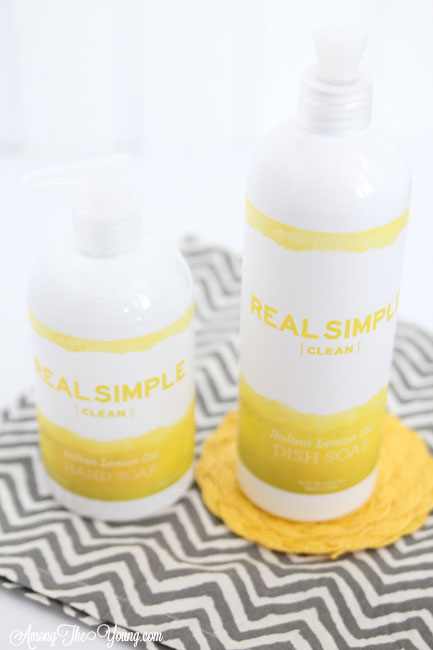 Anyway – I am excited to implement some real, clean, and yummy smelling cleaning supplies into my cleaning arsenal, and I can't wait to go back and get more! Methinks I need that lavender scent …. and possibly the Bergamot as well….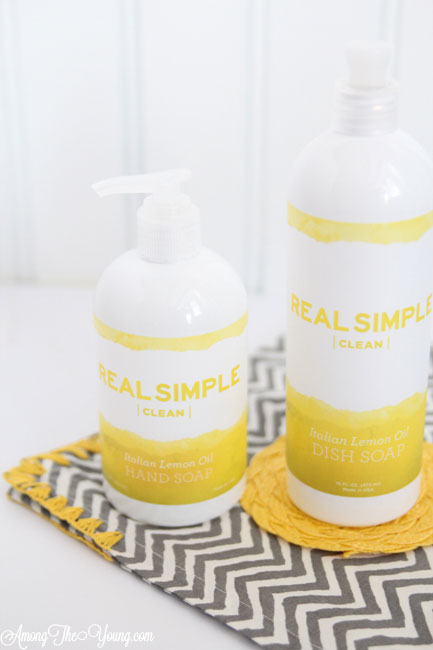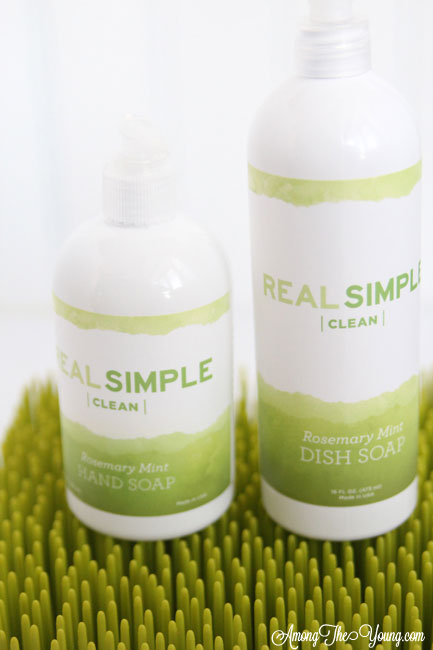 Shop my stash here:
Real Simple Lemon Handsoap
Real Simple Lemon Dish Soap
Real Simple Rosemary Mint Hand Soap
Real Simple Rosemary Mint Dish Soap
Real Simple cutting board cleaner
Cutting board
Gray napkin
Which Real Simple product would you like to try first? Like I said, I need to get up there and stock up because I'm already super impressed with the yummy smell and clean (plant) quality of the product. Let me know if you try it – what do you think??
That's all for now babes – thanks for reading and let's go dominate 2018!! Mwa!