T here. I don't know what my parents have been DOING for the past three and a half years, but they've been doing it WRONG. This should've happened FOREVER ago!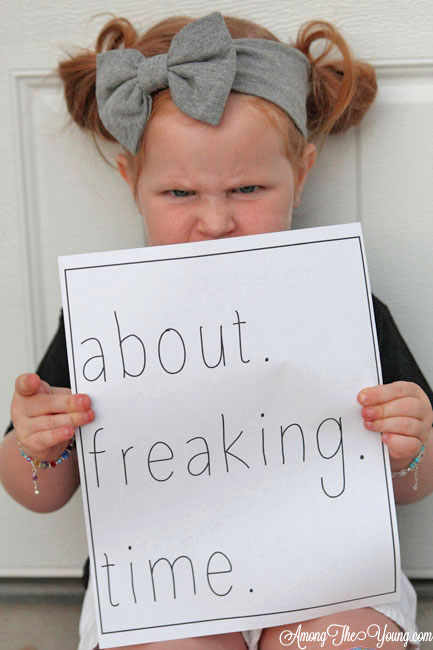 Didn't they get my subtle hints? I used to come home talking about my "sister"…but that was YEARS ago. It really freaked them out. It was classic. I finally gave up on that trick. They kept trying to convince me I was talking about a "friend" or a "cousin." Parents are so daft sometimes. Clue in guys. I need a friend!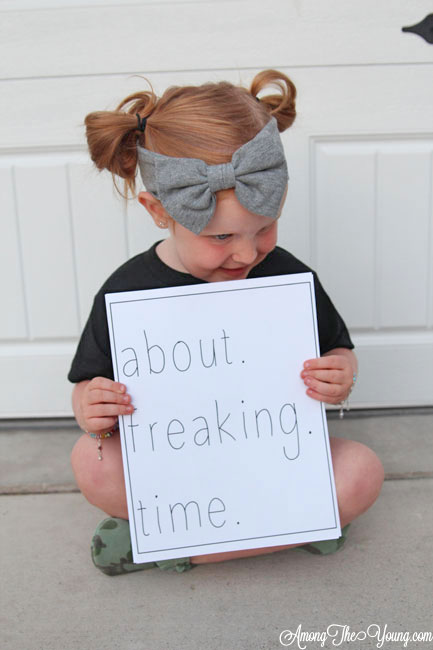 All of their friends kept pestering them too. My mom and dad would always say, "We're happy with just the one." What does that even mean? Like I'm a ton of work? Who knows.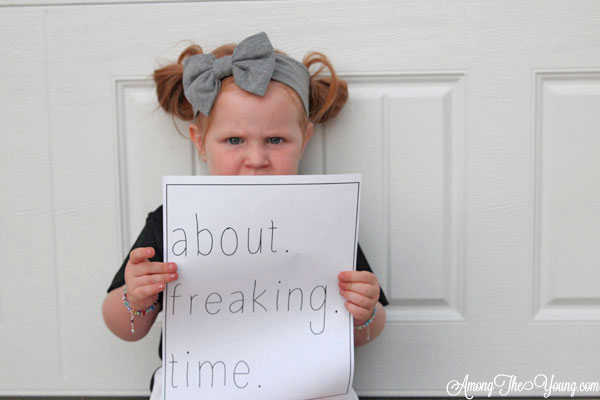 They'd obviously passed the typical Mormon "2-3 year gap" that everyone strives for. What the heck were they thinking? Did they "FORGET" how things worked? I'd all but given up.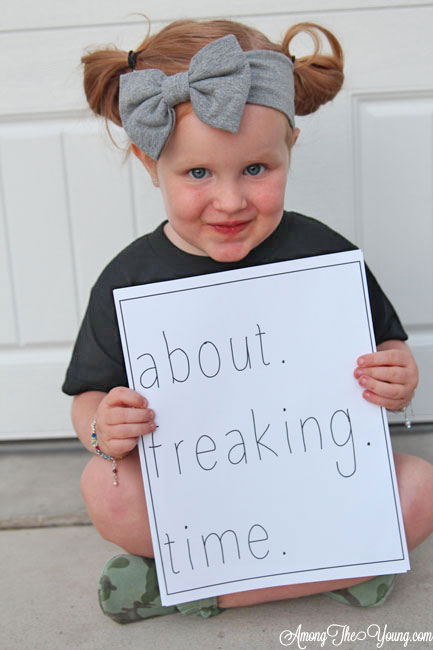 So when my mom said, "Guess what?" I immediately knew. BABY. No shock there mom and dad. Again, my parents were amazed that I just "knew" and I wasn't more excited, but I'm not dumb guys. I've been trying to TELL YOU for the past many years: IT'S TIME!!! Does anyone ever listen to me? NOOOOOO. It's about freaking time.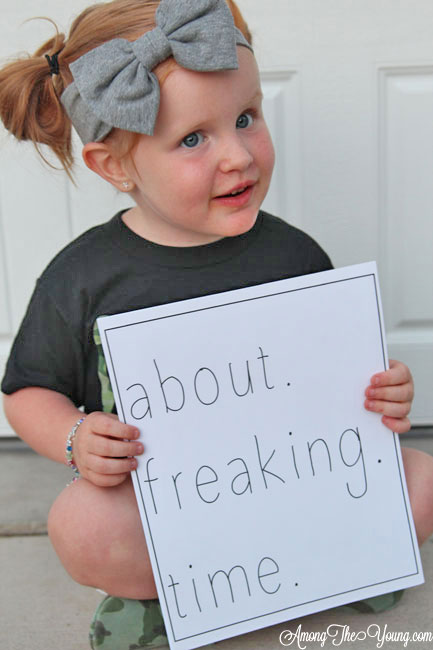 I know it's not THAT exciting, but if you'd like this "About Freaking Time" printable,
HERE
it is!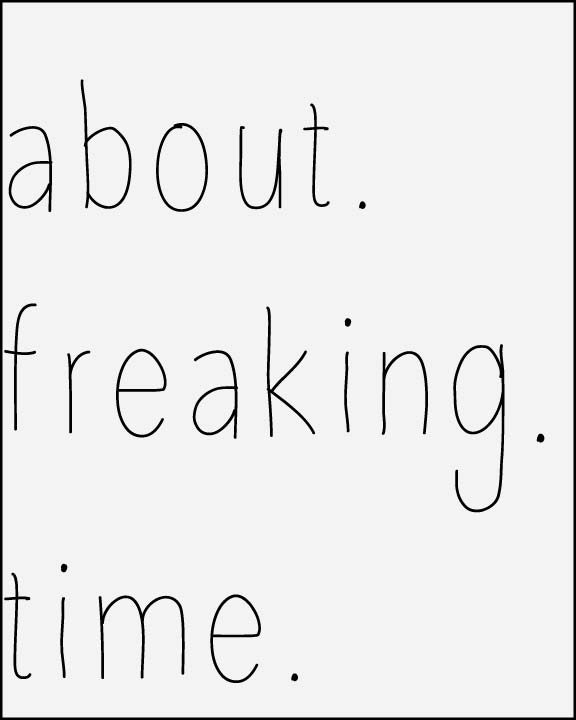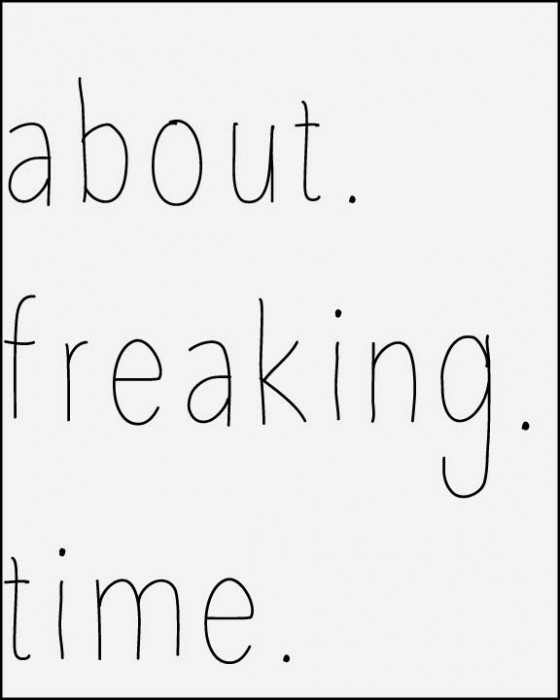 Kaylynn back:
Coming March 2015 – change is coming. I'm scared out of my mind babes, but this was the right thing to do. Holy Hannah. Bring it.