Chocolate Oreo Cheesecake cake – Yes, it IS a mouthful, but OH. MY. GOODNESS. Try saying it three times fast? Impossible. Just shove it in your mouth and be happy. Seriously.
Have I mentioned I'm a sucker for anything regarding CHEESECAKE? Add Chocolate and Oreos to my cheesecake? DEFINITE WIN!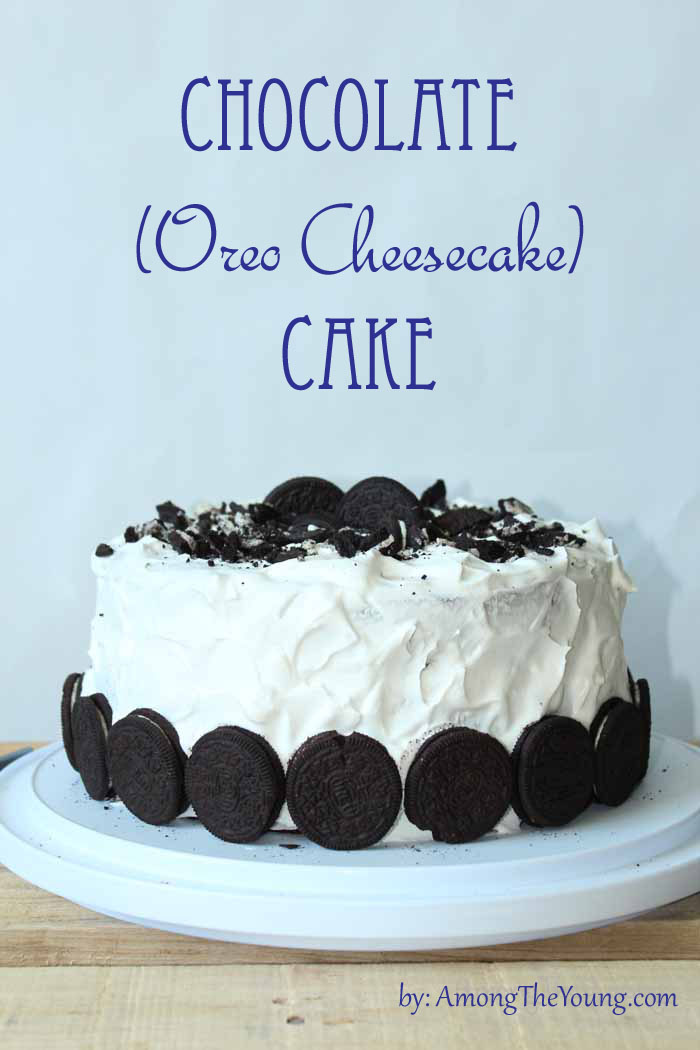 I found the idea….ok ok! It was on Pinterest! Of course I don't have original ideas anymore! But I mushed two recipes together and was UBER pleased.
For the cheesecake, I used THIS recipe from Erin's Food Files.
(I tried the cake too, and it turned out like this…. TWICE… Maybe it's just because I'm in Utah or something? Who knows….chocolate cake hated me that night! One of them was STRAIGHT trash – obviously – it was in the garbage. The other made some delightful cake-balls.)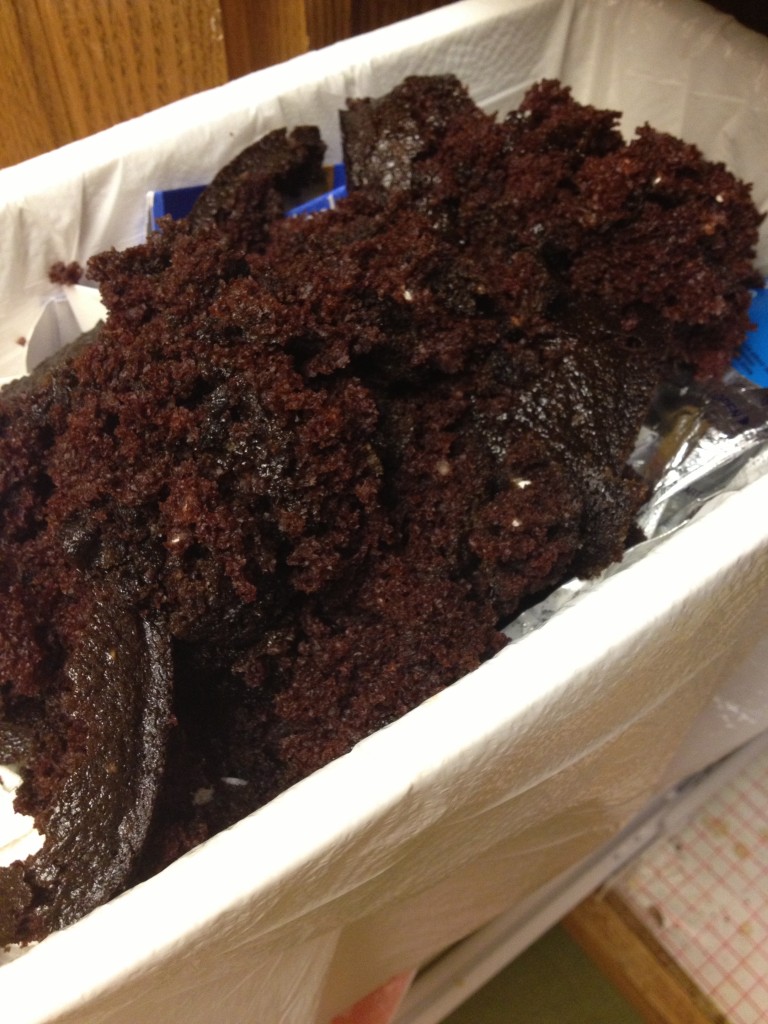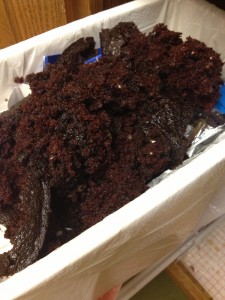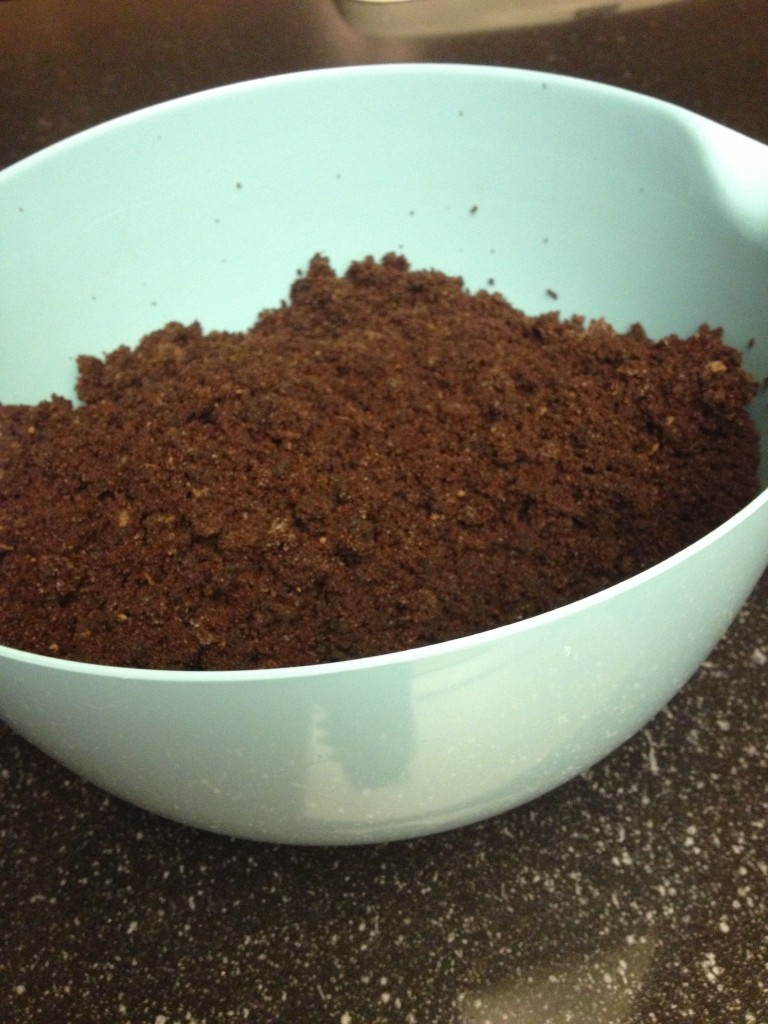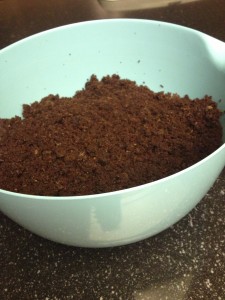 If you stick with this Erin's cake recipe, I have no pointers for you, because I failed at it – twice.
Her cheesecake recipe, however, was to DIE for. PERFECT. Rich, creamy, smooth, and delightful. Highly recommended!
I went back to a tried and true chocolate cake recipe found HERE at Crazy Little Projects. She says it right when this cake is LITERALLY better than anything made from scratch and it's Ah-MAZING!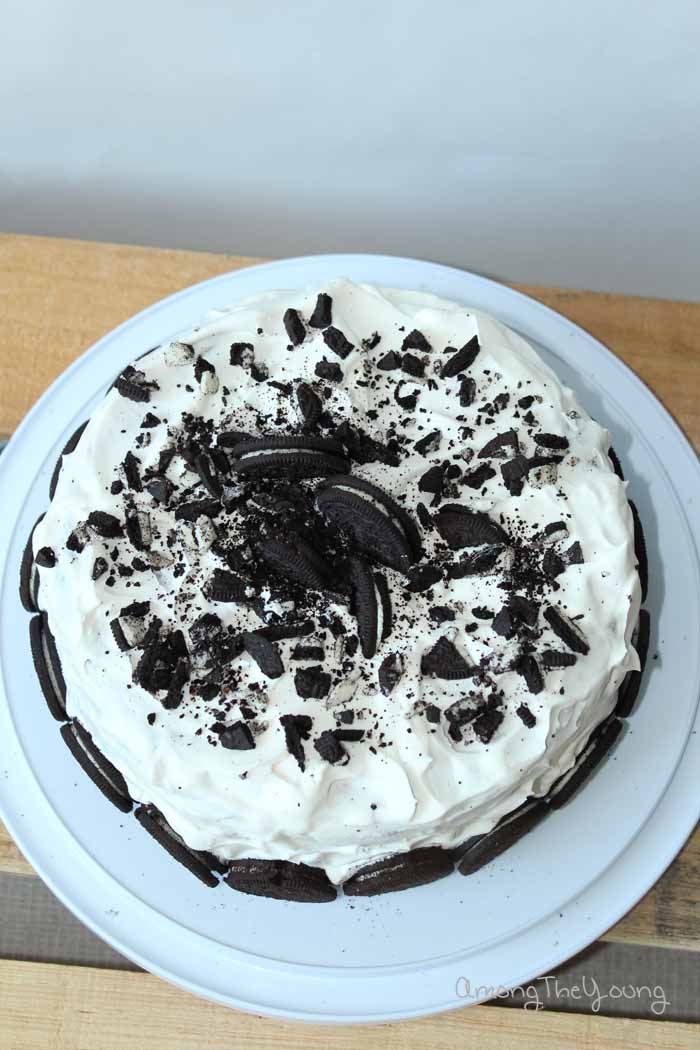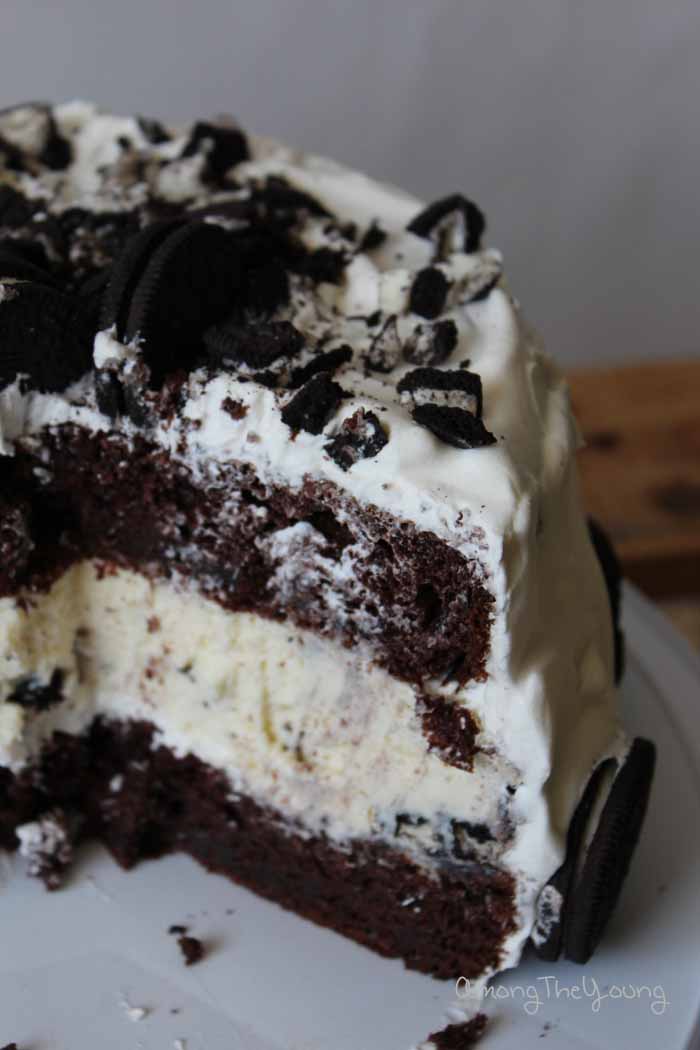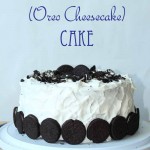 Print Recipe
Chocolate Oreo Cheesecake Cake
Ingredients
Cake:
1

Devil's Food Cake Mix

1

box

5.9 oz chocolate pudding

1

C

sour cream

I use Greek yogurt

1

C

oil

4

eggs

1/2

C

water

2

tsp

vanilla
Cheesecake:
20

oz

cream cheese

room temperature

3/4

C

sugar

1/2

TB

vanilla extract

1/4

tsp

coarse salt

2

large eggs

1/2

C

sour cream

6

coarsely crushed Oreo sandwich cookies
Instructions
Cake:
Preheat oven to 350 degrees.

Combine all ingredients with a mixer.

This batter will be quite thick-much thicker than typical cake batter.

Pour into two 9" cake pans and bake.
Cheesecake:
Preheat oven to 325 degrees.

Set water to boil.

Using an electric mixer, beat cream cheese on medium until fluffy, scraping down side of bowl.

Gradually add sugar, beating until fluffy.

Beat in vanilla extract and salt.

Beat in eggs, one at a time, scraping down side of bowl after each addition.

Beat in sour cream.

Fold in crushed Oreos.

Cut parchment paper in a circle and line the bottom of the cheesecake pan.

Wrap bottom half of pan in foil tightly.

Pour in filling; place in a roasting pan.

Pour in boiling water to come halfway up side of springform.

Bake until just set in center, about 45 minutes.

Remove pan from water; let cool 20 minutes.

Run a paring knife around edge; let cool completely.

Remove outer ring of cheesecake pan, but leave metal bottom.

Wrap in plastic wrap and freeze.
Assembly:
Place one layer of cake on cake stand.

Frost top with a thin layer of frosting.

Remove cheesecake from freezer, unwrap, and remove metal bottom of the pan, then peel off parchment paper.

Place cheesecake layer on top of the cake.

Place top layer of cake on top of the cheesecake, and coat entire cake with a layer frosting.

Top with mini Oreos, crushed Oreos, or any decoration of your choosing.

Refrigerate until ready to serve.
Thank you to my fabulous friends on Pinterest for sharing their recipes and helping me create – I put this cake together, but I could not have done it without these fabulous Erin and Amber. Thanks girls!