My favorite cake is definitely red velvet. Before it was popular, I loved it. I'll leave it at times, but I always come running back to it. It's my friend, my fav, and a childhood tradition. Everyone needs a good classic red velvet cake. Love it or hate it, you gotta have it.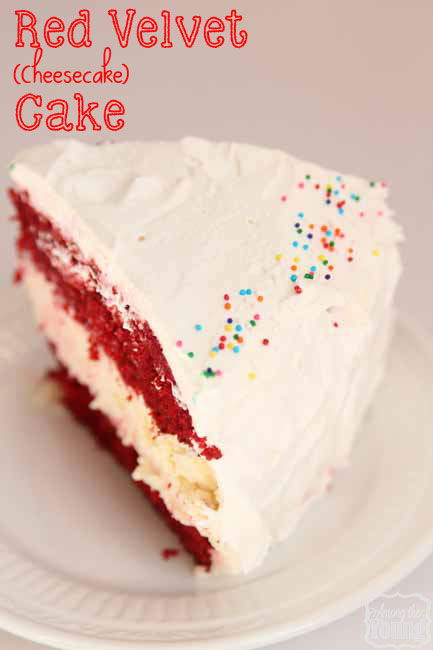 As you know, I LOVE cheesecake, and have experimented with other combinations HERE and HERE. I found Erin's cheesecake on Pinterest and it has literally been my go-to… it may have changed my life a little bit, but don't tell anyone. Then I'd be embarrassed.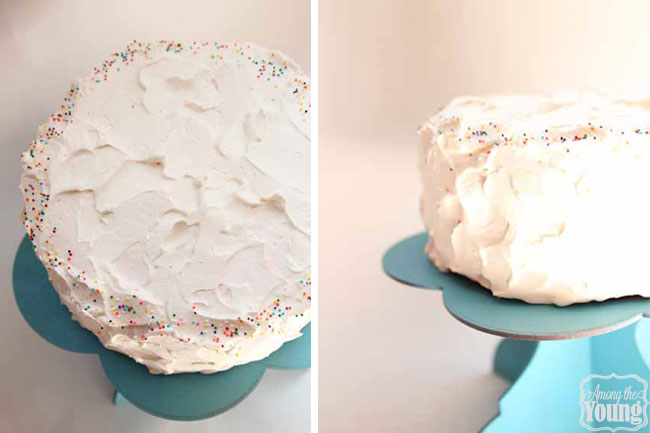 Pair that with "MY" red velvet cake? Legendary. haha. I'm totally kidding guys – there's a joke at my work that "I" have the best red velvet cake recipe. So I shared it. No biggie. Share the love – let more people make delicious cake, right? My co-workers then said that "I" made it the best and theirs wasn't as good. Haha! I had to laugh.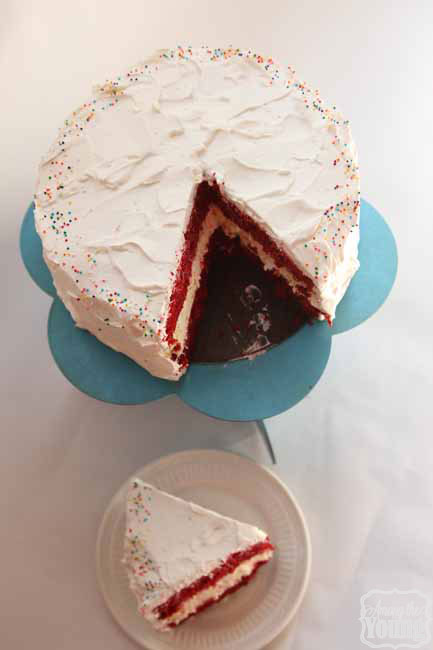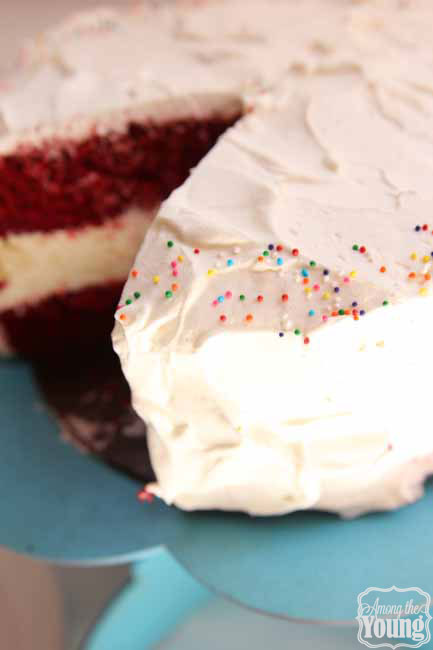 Since it was MY birthday cake, I had to get out my camel. I can't explain it, that silly candle holder just makes me smile. Every. Single. Time. WHOOP WHOOP! (Sorry for those of you that hate that Geiko commercial – it's obnoxious, and I love it.)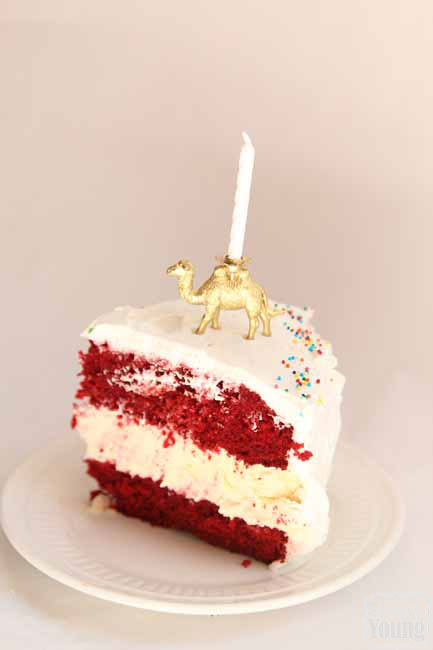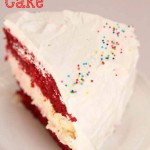 Print Recipe
Red Velvet Cheesecake Cake
Ingredients
Cake:
2 1/2

c.

flour

1 1/2

c.

sugar

1

tsp

baking soda

1

TB

cocoa powder

1

tsp

salt

2

eggs

room temp

1 1/2

c.

vegetable oil

1

c.

buttermilk

1

tsp

vanilla extract

1

tsp

white distilled vinegar

2

oz

red food coloring

or more. Who measures?
Cheesecake:
20

oz

cream cheese

room temperature

3/4

C

sugar

1/2

TB

vanilla extract

1/4

tsp

coarse salt

2

large eggs

1/2

C

sour cream
Instructions
Cake:
Mix wet and dry ingredients separately.

Combine.

Mix well.

Bake at 350 until a toothpick comes out clean.
Cheesecake:
Preheat oven to 325 degrees.

Set water to boil.

Using an electric mixer, beat cream cheese on medium until fluffy, scraping down side of bowl.

Gradually add sugar, beating until fluffy.

Beat in vanilla extract and salt.

Beat in eggs, one at a time, scraping down side of bowl after each addition.

Beat in sour cream.

Line the bottom of the cheesecake pan (I used Glad Sticky wrap).

Wrap bottom half of pan in foil.

Pour in filling; place in a roasting pan.

Pour in boiling water to come halfway up side of springform.

Bake until just set in center, about 45 minutes.

Remove pan from water; let cool 20 minutes.

Run a paring knife around edge; let cool completely.

Remove outer ring of cheesecake pan, but leave metal bottom.

Wrap in plastic wrap and freeze.
Assembly:
Place one layer of cake on cake stand.

Frost top with a thin layer of frosting.

Remove cheesecake from freezer, unwrap, and remove metal bottom of the pan, then peel off wrapping.

Place cheesecake layer on top of the cake.

Place top layer of cake on top of the cheesecake, and coat entire cake with a layer frosting.

Top with sprinkles or any decoration of your choosing.

Refrigerate until ready to serve.
You'll never guess how long this cake lasted in my fridge…? WEEKS. I'm not kidding. I rationed it off like it was the last red velvet cake on earth! I shared a few slices with neighbors, friends, and of course little T, but for the most part? I ate it. ALL. Sheesh woman! Happy birthday to me – Red velvet + cheesecake = one happy Kaylynn. One year older – bring it.