Our theme for this month was "gold" and I definitely had a hard time because, let's face it, everything I make is absolutely "GOLDEN!" haha… yeah, I'm hilarious, right? Sheesh.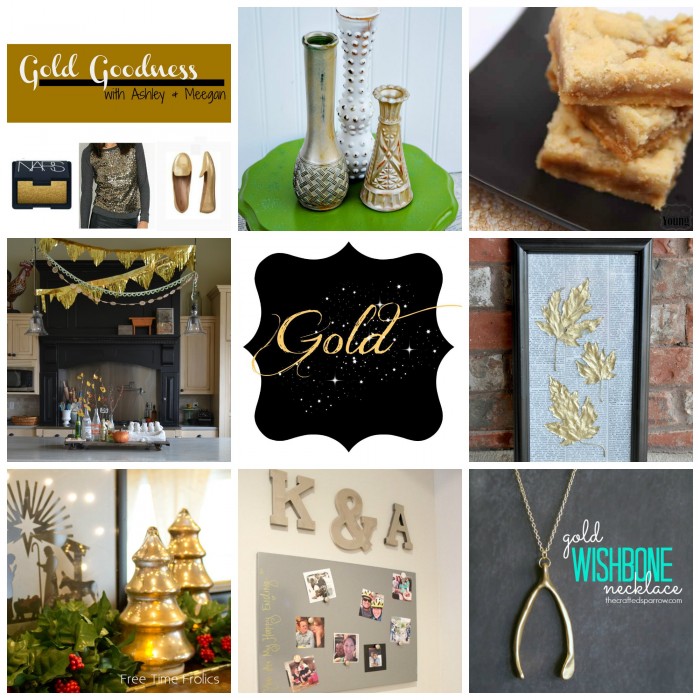 A friend of mine, who is fabulous in EVERY way, gave me these Caramel Shortbread Bars. There were probably 5 decent sized bars.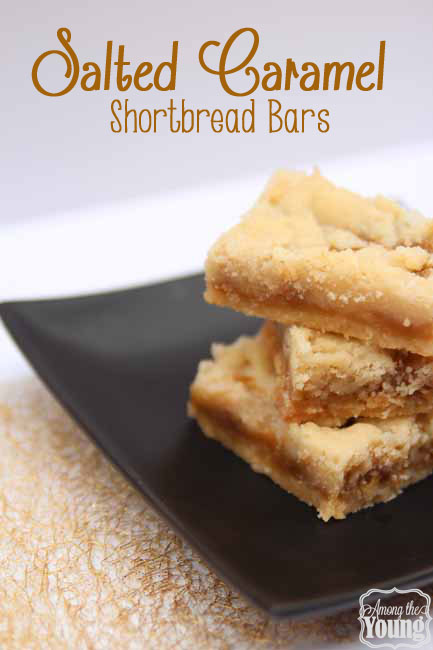 Typically, I have awesome self-control. Seriously, if it's not an amazing dessert, I don't put it in my mouth.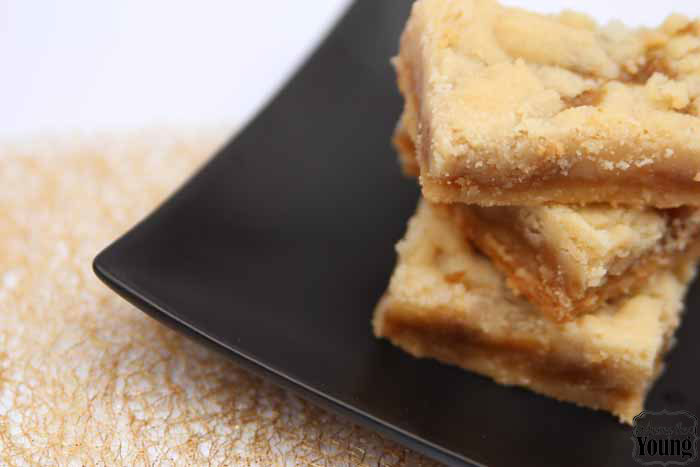 These bars, however, are AWESOME. Self control out the window, just straight up, gone. 5 bars? Puh-lease. They had no chance. Forget sharing. Forget waiting until Handsome got home. I devoured.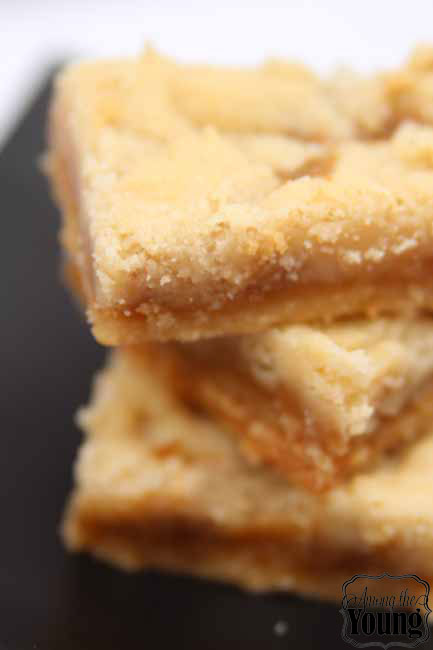 Then I did something dangerous – I called and asked for the recipe. YIKERS. Suddenly I knew why this dessert was so irresistibly delicious. Scroll down, see if you can figure it out….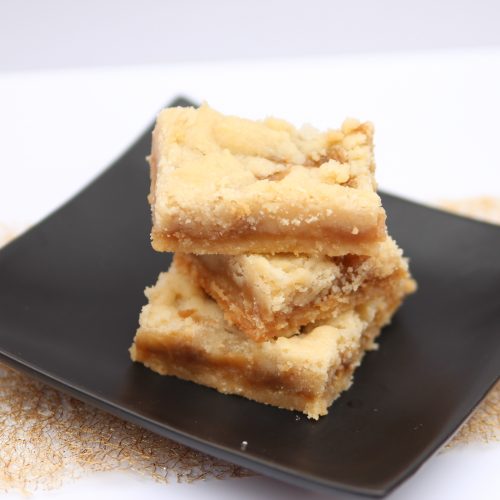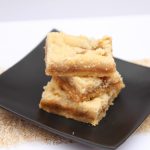 Print Recipe
Ooey Gooey Salted Caramel Shortbread Bars
Ingredients
Shortbread Crust:
1

LB

butter

YES - ONE POUND of butter

1

C.

sugar

1 1/2

C.

powdered sugar

2

TB

vanilla

4

C.

flour
Caramel:
1

C.

brown sugar

1/2

c.

butter

1/4

c.

evaporated milk

1

tsp

vanilla

1

tsp

salt
Instructions
Shortbread Crust
Combine - beat butter and sugar until fluffy.

Add other ingredients.

SPRAY the bottom of a 9x13 pan and spread 1/3 of the mixture.

Bake at 325 for 20 - 25 minutes or until outside edges brown.
Caramel:
Combine all ingredients in a saucepan.

Stir constantly.

Bring to a boil for about 1 minute.

Pour over crust.

Crumble the rest of the crust mixture over the top.

Sprinkle with sea salt.

Bake at 325 for another 25-30 minutes.