8 Blogs 8 Awesome "Beachy" Ideas
 I love this time of year the weather's warm and the kids are out of school and for a few months the world seems to slow down a bit…And so with that being said we figured since all of us are land locked and dreaming of being at the beach; we'd  use our crafty skillz to bring a little beach ambiance to our landlocked homes and lives. So if you too are wishing and dreaming of being at the beach, but can't join our club and enjoy our "Beachy" best!  Better yet pull up a seat, but your feet in a kiddie pool and grab an ice cold drink of your personal preference and cool off with these refreshing ideas.
Stop by and visit all my AMAZING Bloggy friends and check out how the Beach has inspired them!!
Today I'm going to take a standard sterling silver bracelet and turn it into something fabulous inspired by the beach of Hawaii.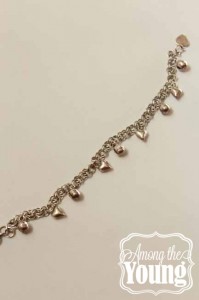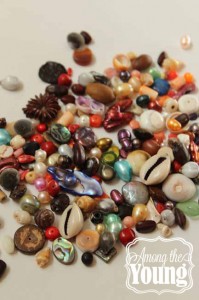 My mom LOVES Hawaii. When she was there awhile ago, she found this fabulous bead store that sold seeds, beads, pearls, and other Hawaiian treasures. She bought a bunch, brought them home and created this stunning bracelet. Of COURSE I wanted one. I begged and begged and BEGGED my mom to make me one, but she'd run out of beads. Sorry for me. Then, this last Christmas, I opened up a box to find my own little jewelry kit full of beads, posts, etc. She hadn't given me the bracelet – she'd given me a project. Thanks mom. haha. It's not JULY and I JUST made it. I'd been dreading it and I now see another reason my mom refused to make this for me. It is tedious. Not hard, just time consuming. The results? I'm in love.
Started with this: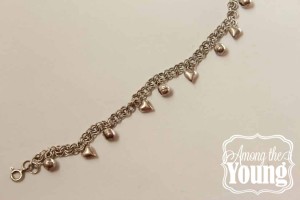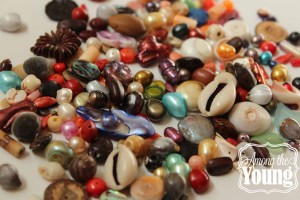 bracelet (it had a few little dangles that jingled) and beads.
String the bead. Attach. Repeat. 500 times.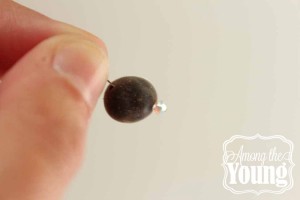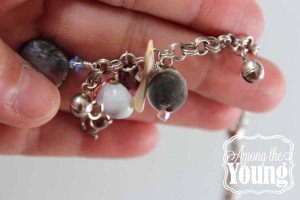 No, but seriously. I should've counted how many beads I actually put on this bracelet. It's fabulous though, and it jingles and is so obnoxious, and I love it. I'm like a cat – you can always tell when I'm coming!