This post is sponsored by Carter's; however, all thoughts and opinions expressed are my own.
As soon as I saw these Carter's pajamas, I was sold.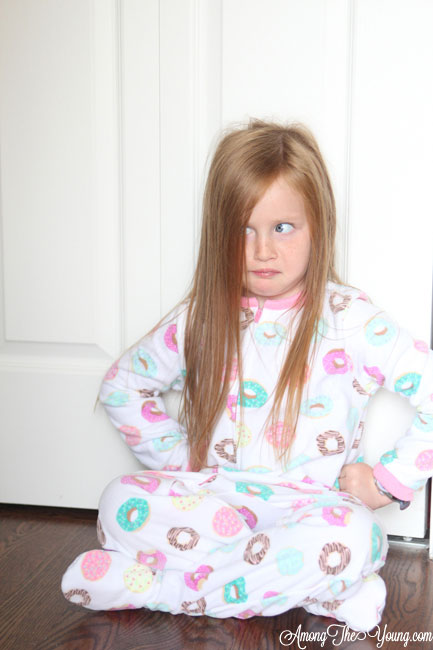 I have ALWAYS loved donuts. Before they were popular, they were my favorite. It's an added bonus to me – the donut queen – that donut paraphernalia can now be found EVERYWHERE.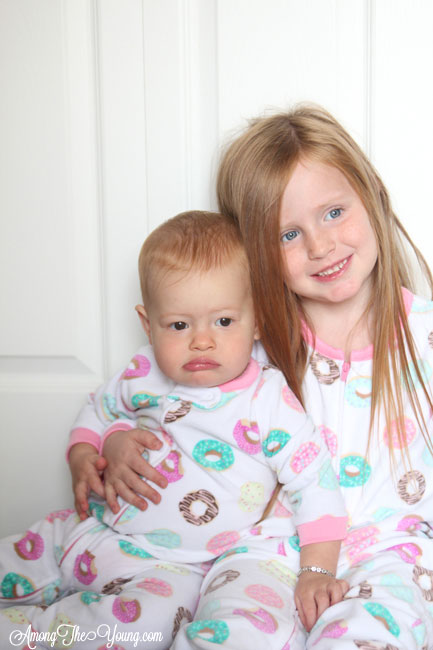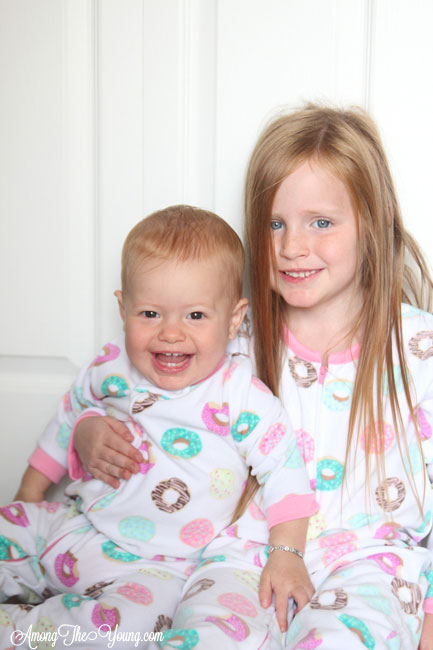 I mean donuts? What is it about donuts that is so dang cute? Is the the cute colors or the cute little baby/kid bodies? Either way, these pastel Carter's pajamas were snagged up ASAP because…. who knows. DONUTS!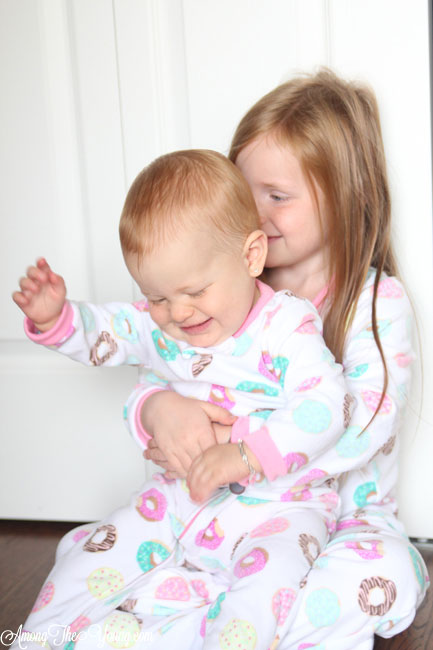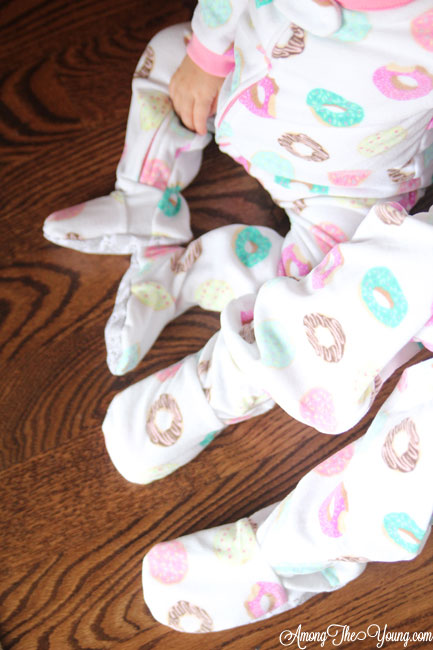 And Carter's pajamas makes me think of CHRISTMAS! Now that Halloween is over (and Thanksgiving a blink away)…'Tis the season!
We have lots of fun holiday traditions, but I think the two most universal traditions (especially for Christmas) are Carter's pajamas and a nice dress. We do pictures with Santa Claus and love to use our Carter's pajamas or our Carter's girls dresses.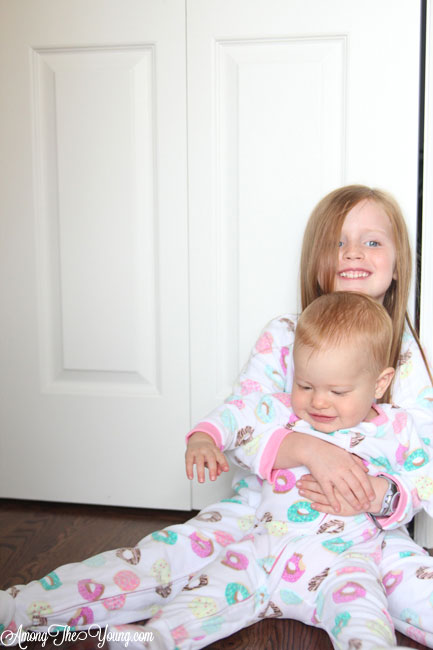 No, these aren't our Christmas PJs, but when I saw these DONUT Carter pajamas?! I HAD TO HAVE THEM. (I'm even working on finding my size… fingers crossed!) I mean, the donut baby needed them – born on National Donut day? Done. The 5 year old needed them because she's almost as obsessed with donuts as I am. Obviously I need them, but stay tuned.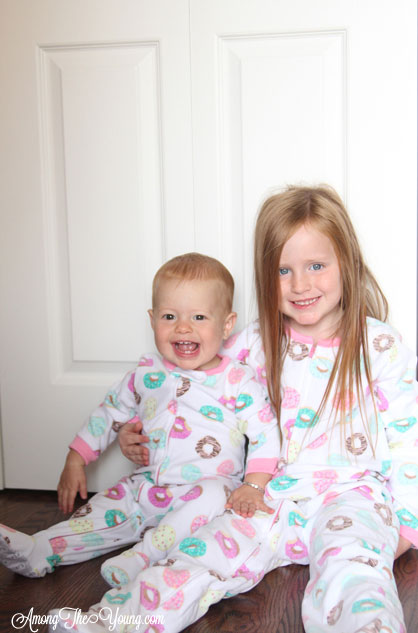 We are huge Carter's fans around here…. can you tell? How can you not be big fans? They really have it all – the softest and cutest PJs, holiday must-haves, and cute neutrals … all at an affordable price.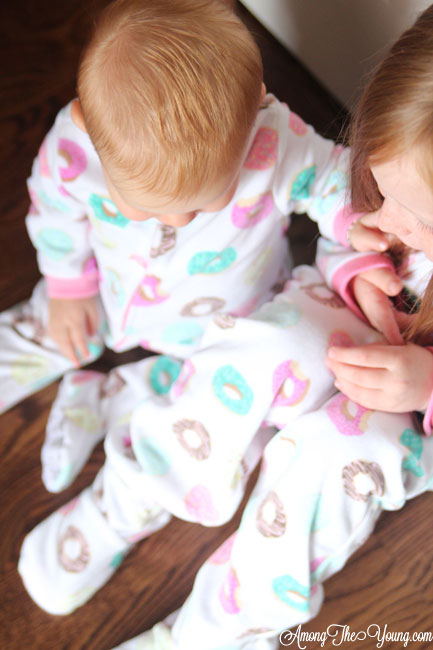 Also, Carter's is going to have INCREDIBLE Black Friday deals as well as their "Dash In to Win" sweepstakes, where the first 100 people at Carter's or OshKosh store receive a promo card. You KNOW I'm going! Check your local stores to see which dates (11/24 or 11/25) they were will partying.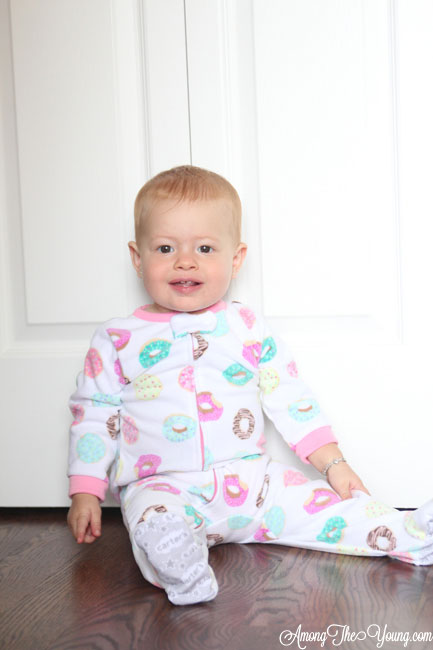 Not sure where your nearest Carter's is located? I was uneducated. So I looked it up – you should too! Find a store near you so you can be sure to get your very own Carter's PJs (donuts optional)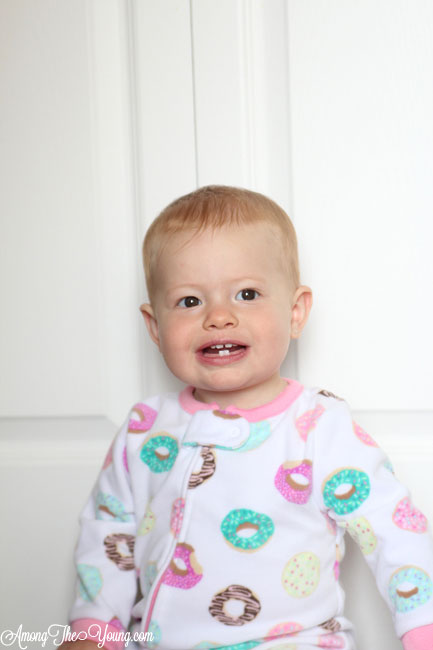 I will warn you, I went to the store for ONE thing (Carter's pajamas, right?) and was overwhelmed by awesome. Their holiday selection is UN. REAL. So sparkly. SO CUTE. I caved and bought my cute Christmas dresses early because…. because! Anyway, consider yourself warned. Carter's has the CUTEST baby clothes. My store was an outlet, so I had an even BETTER deal than normal. Very dangerous….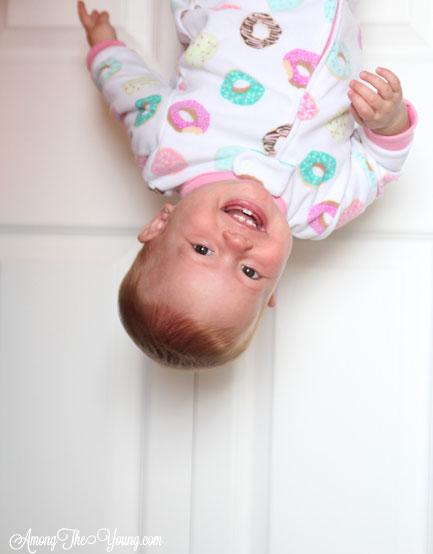 Plus, a coupon a coupon! Everyone loves a good Carter's coupon and this is a GOOD one!