It's that time babes! Let me tell you that for February we REALLY tried to think outside the box – skip Valentines and be original. Guess what? We failed. Miserably. So our theme for this month is "I heart". Sorry to be so un-creative.
I've teamed up with my AMAZING friends to give you some of the things we LOVE in this months edition. My contribution (of course) is food: Chocolate Cherry Cakepop to be precise.
Of course I love food. That's a given. Funny story though – I HATE cake pops. I REALLY REALLY hate cake pops.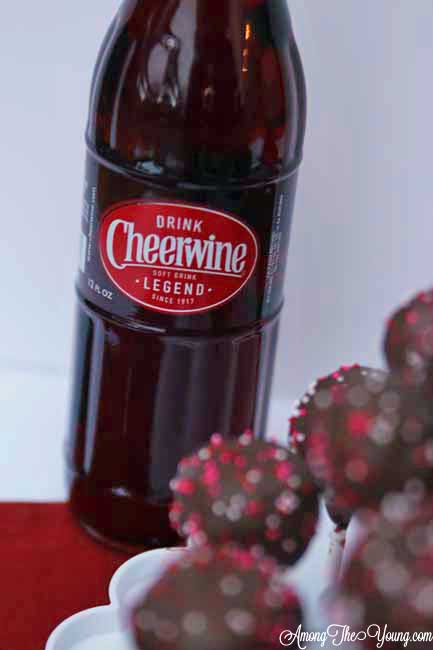 Maybe it has something to do with the fact that it's a box cake mix smothered in fake canned frosting and topped with waxy chocolate that just rubs me the wrong way.
So make your own cake and frosting, you say. I literally can't bring myself to make a cake and destroy it (crumble into a gazillion pieces) and waste delicious frosting (yeah – I'm that kind of girl), just to be topped by nasty chocolate. It's too sweet for me.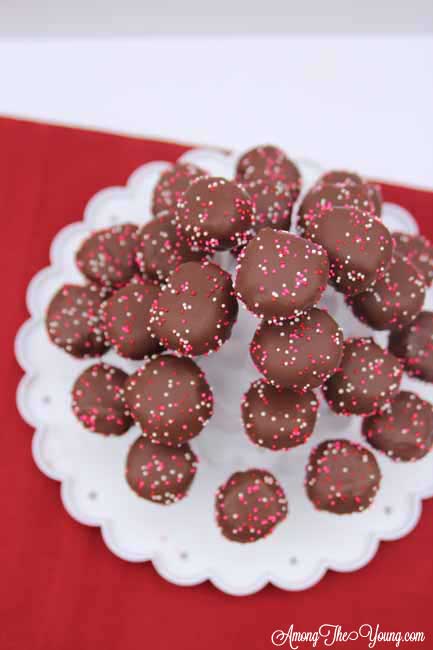 Maybe it's the time and energy it takes to bake a cake, crumble it, roll it into balls, and dip them. Yes, it's tedious.
Whatever the reason, I'm not a huge fan. I don't eat them. I hate making them. YUCK.
Are you getting a clear picture here? Hopefully I've painted it well enough for you…. Yet, somehow Handsome and I always end up making them.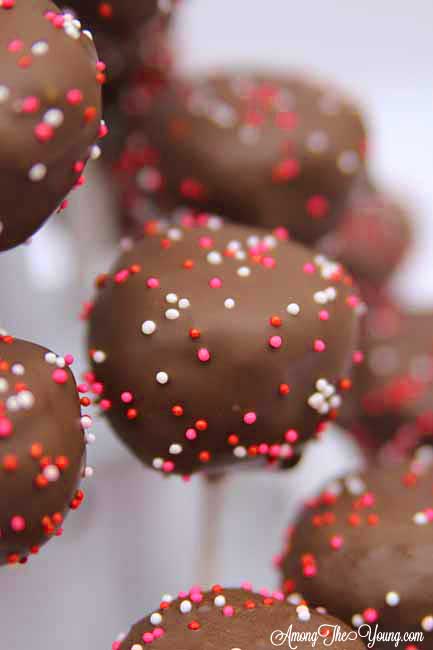 So WHY on earth am I ranting about cake pops when this is supposed to be an "I Heart" theme? Somewhere along the line I had this ludicrous idea to add some of my
Blickenstaff's
Cheerwine soda to a box of cake mix – not sure where the inspiration came from, but I was set on it. I simply replaced the water (the box mix called for) with soda and crossed my fingers. The result? Moist, spongy, DIVINE cake with a slight hint of cherry. I'm not kidding when I said I could've eaten the entire pan.
I then added a secret concoction of frosting and cherry (ok fine – I'll share :D), and to top it off? I found a cherry cordial dipping chocolate. I was actually really excited about this. Spoiler alert – the cherry cordial dipping chocolate tasted like cough medicine. NOT A FAN. I might've gagged a little. NASTY.
Change of plans – milk and dark chocolate would have to do and it was YUM. Again, this is coming from the cake-pop hater and I really liked them. Look – I'm actually EATING this one – that's kind of a big deal.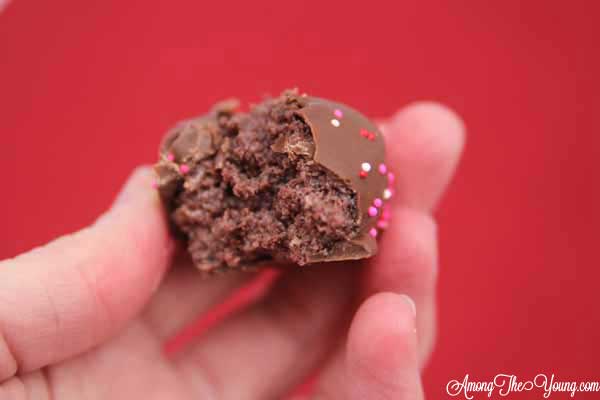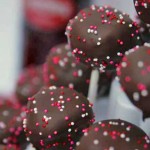 Print Recipe
"I Heart" Blog Hop - Cheerwine Chocolate Cakepops
Ingredients
1

box

Devil's Food Cake

1

bottle

Cheerwine

1

can

frosting

2-4

TB

cherry syrup

1

bag of dark or milk dipping chocolate
Instructions
Follow cake and required cake box ingredients together EXCEPT - substitute 1 c. water with 1 c. Cheerwine.

Bake as instructed on cake box.

Cool overnight if possible.

After cooling is complete, crumble cake.

In another bowl, pour frosting and 2-4 TB cherry syrup in and mix until desired flavor is reached.

Add frosting mixture to cake crumbs.

Stir well.

Form into little balls.

Put in fridge (or freezer if you need them fast!).

Melt dipping chocolate.

Dip your sticks in the chocolate and stick into cake balls.

Put cake balls back in the freezer - remove them for dipping in small groups to keep cool.

Dip balls and sprinkle.