There's the place in Orem – it's legendary: Ernie's deli. In high school it was the cool place to sluff class. Not that I would know PERSONALLY because I was always IN class. (not joking – nerd alert.) When I finally tried the Famous Ernie's deli I realized I'd discovered a new piece of awesome. Their sandwiches are good. Their CAKE is better.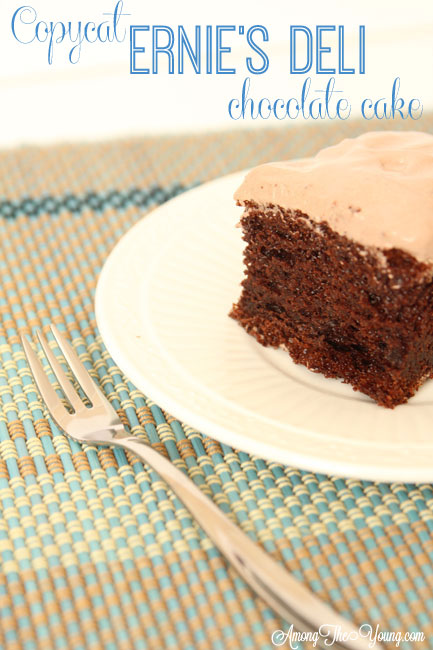 This cake is DELISH. Served cold, it's light, moist, and NOT HEAVY but still rich in flavor. It's heaven sent.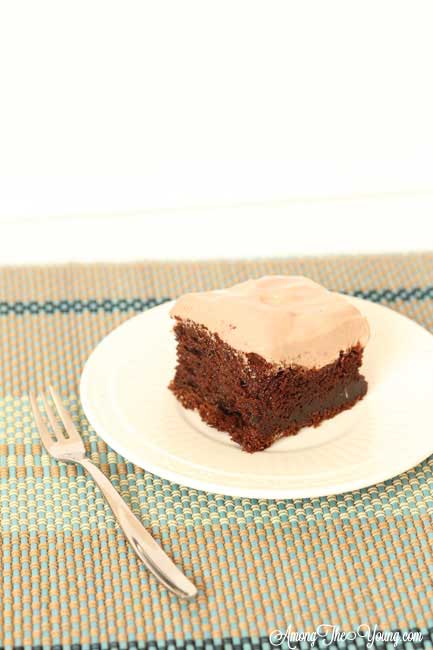 They don't always have the cake at Ernie's deli (because Ernie HIMSELF makes the cake) but when they do, I stock up. One year, I told my mom not to make me a birthday cake – I wanted Ernie's cake. Yeah – it is THAT good. My brother in law (who doesn't even LIKE cake) liked this deliciousness.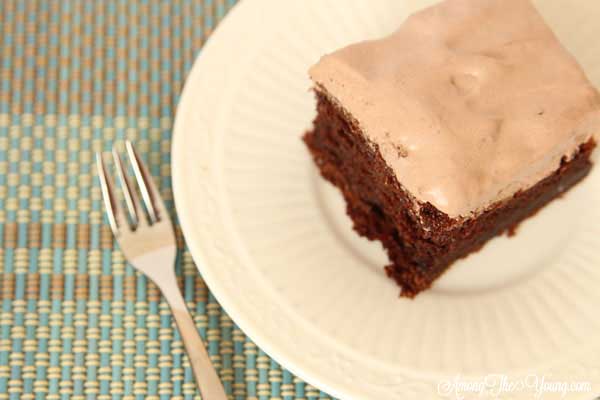 Once I realized baking wasn't hard and that I actually kinda liked it, this became my mission. It went through SEVERAL test rounds. I ate A LOT of cake – both mine and the Ernie's deli version. It was really rough guys. But I did it for you.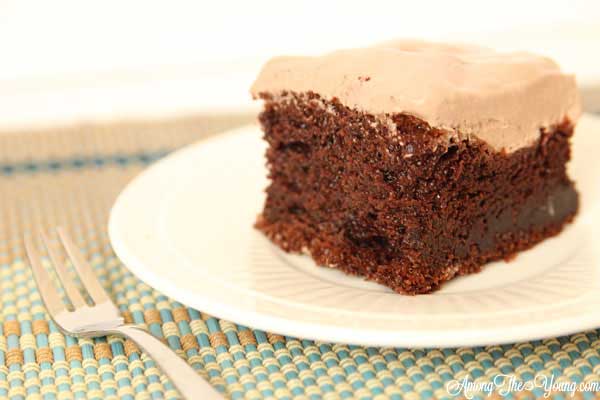 Because I'm a team player… and I love you. (and I love cake)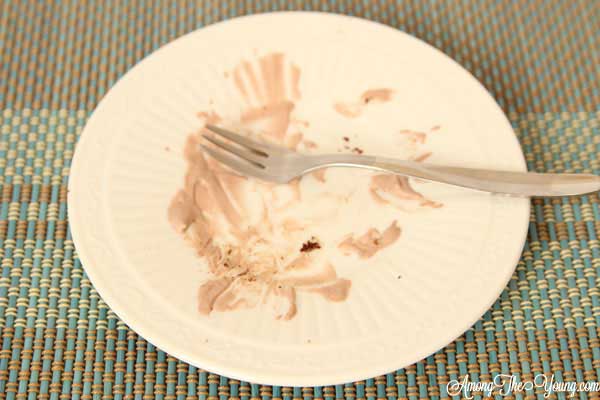 A behind the scenes look at my photography space. It can be challenging when a cat and toddler are simultaneously vying for my time and trying to get to my cake when I'm not looking. Nice try feline and small human. Nice try. And if you're curious, that's a bracelet on my cat – T thinks it's hilarious. The cat is a good sport.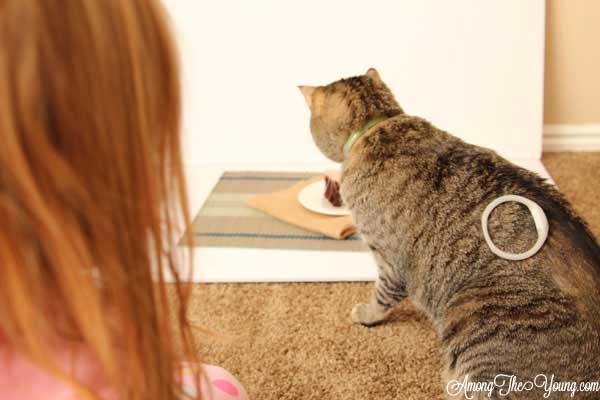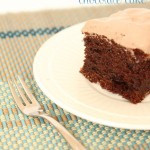 Copycat Ernie's Deli Chocolate Cake
Ingredients
Cake:
1

box

Devil's Food Cake Mix

5.9

oz box

chocolate pudding

1

C

Greek yogurt

1

C

oil

4

eggs

1/2

C

water

2

tsp

vanilla
Frosting:
3-4

cups

Pastry Pride

whipped

1

3 oz box

chocolate pudding
Instructions
Cake:
Preheat oven to 350 degrees.

Combine all ingredients with a mixer. (This batter will be quite thick-much thicker than typical cake batter.)

Pour into a 9x13 pan and bake.
Pudding:
Prepare pudding as instructed on the box.

Once pudding is formed, fold in whipped Pastry Pride until desired color and consistency is reached.

Spread generously over the cake.

Serve cold. Keep remaining cake in the refrigerator.