Making a good vinyl DIY shirt with my Cricut Explore Air 2 is one of my favorite things to do… ever. I mean, the options are endless. Most of my shirts say something snarky or obnoxious, but anything is possible. Seriously – any image is possible using the Cricut.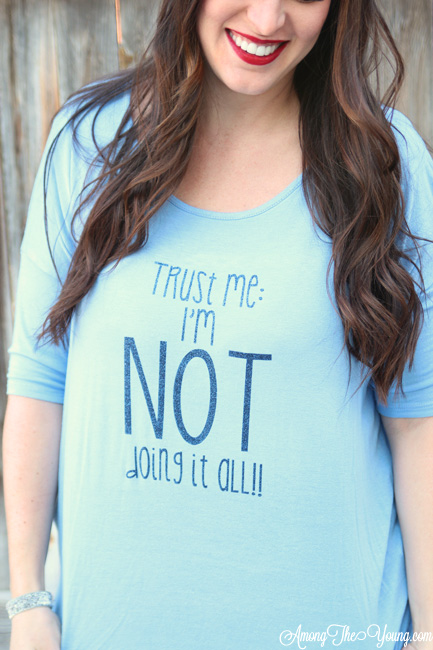 If you haven't heard of the Cricut Explore Air 2, I'm your girl. This machine is THE BOMB. It cuts, it writes, it bakes real donuts – ok I lied on the donut thing, but it does SO MUCH! The Cricut Explore Air 2 has become my new best friend because designing things is MY JAM.
Take this shirt for example. I downloaded a font, placed the words where I wanted, cut, and voila! New shirt!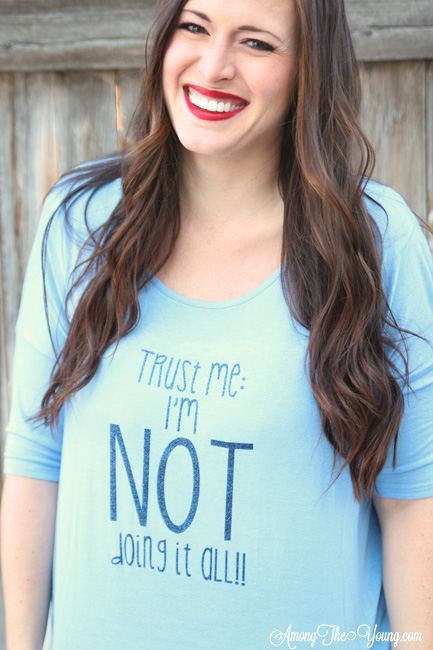 Where on earth did this shirt idea come from? That's easy. People are always asking me, "How do you do it all?" I love to give them sarcastic answers like, "I don't sleep," or, "Sleep is overrated," but the truth of the matter is this: I DON'T DO IT ALL. I know. It may come as a shock to you, but I honestly and truly DO NOT do it all.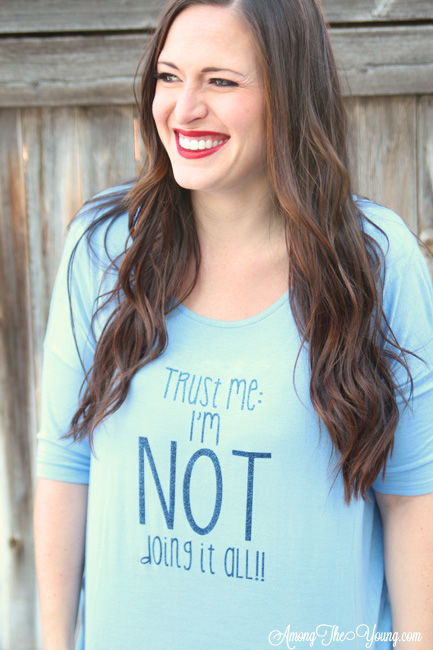 I am human and I get tired, I get sick, I overload myself – just like anyone else. So when someone asks me, "How do you do it all?" I usually have to tell them that I REALLY don't. I don't do it all, but I'm glad I've got a few people fooled into thinking I do!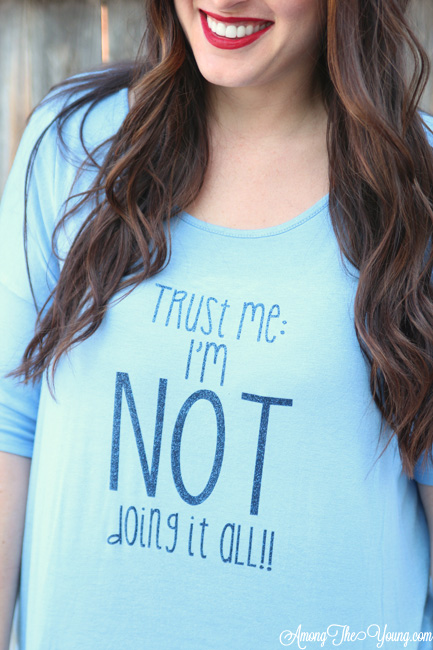 My favorite place to buy glitter vinyl for my vinyl DIY shirts is
Expressions Vinyl
. I dare you to check it out… it's overwhelmingly awesome. They have the BEST and most unique colors of vinyl for the best price around.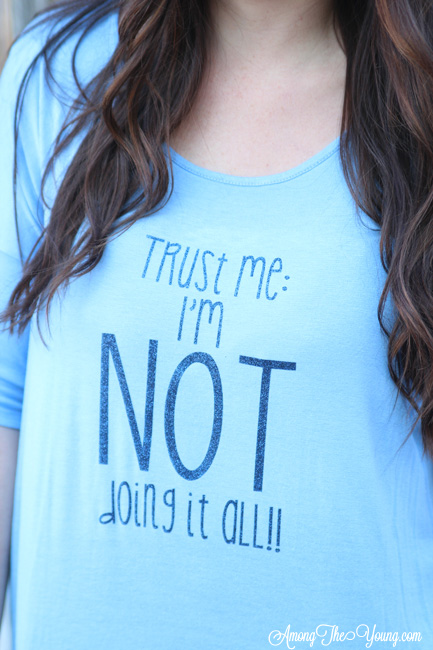 If you could make your own vinyl DIY shirt … what would it say? Seriously, the sky is the limit. Dream big my friends!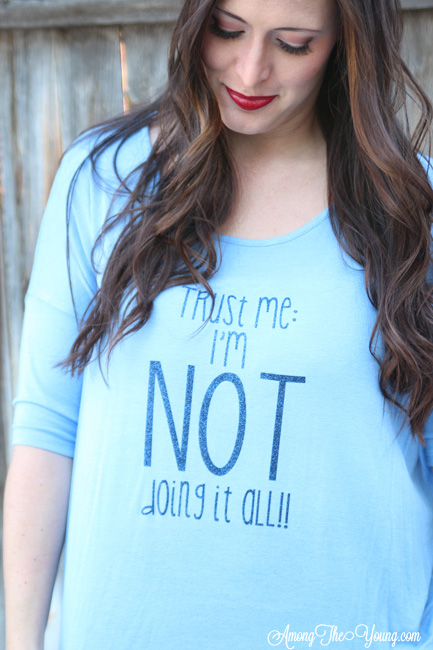 Shop this look:
Women's tunic
Expressions Vinyl glitter iron-on vinyl