Confession: I was on a cookie kick. I was making any and all cookies that I could think of. It was a real problem.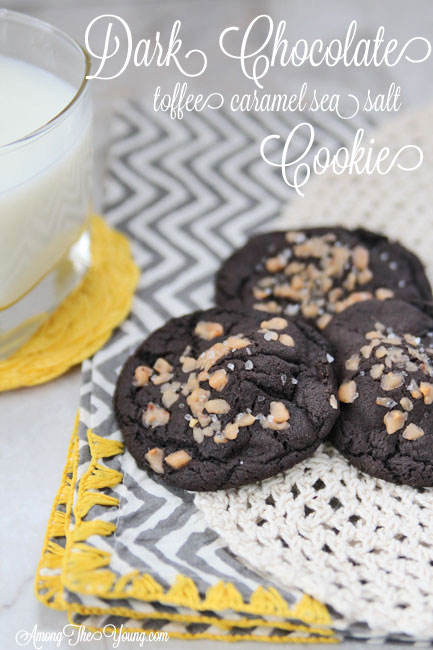 Then I saw that my friend Amber had posted a dark chocolate cookie with caramel chips and cashews and I knew I HAD to try them. I used the base for her recipe (here's the link) and added my own caramel, toffee, and sea salt.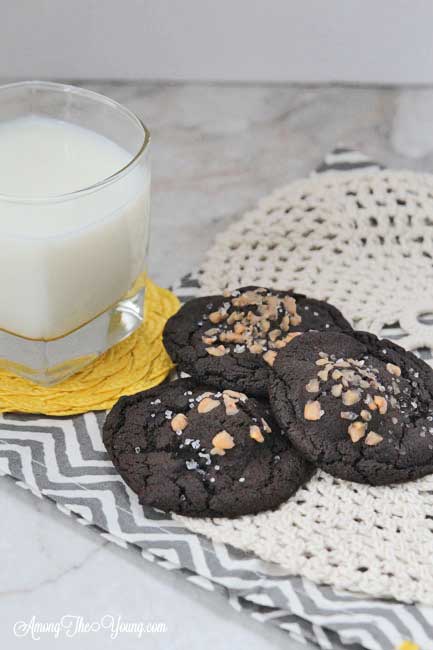 First of all, "Amber's cookie is perfection. The cookie is so rich and dense – I mean for serious.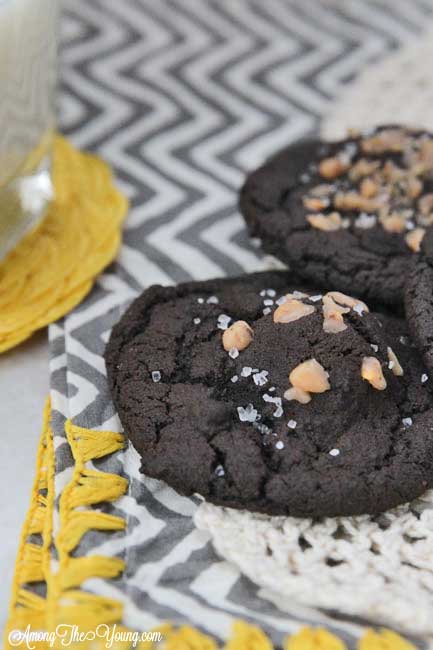 In her cookie, Amber used caramel chips – I wanted something a little more intense. I was not disappointed. I loved the big glob of chewy caramel in the center – really it was just perfect.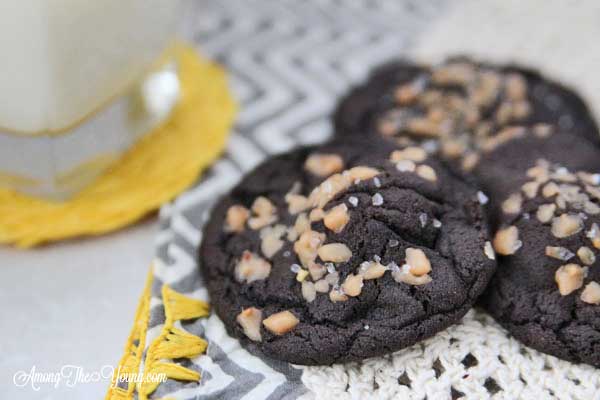 Plus, I am a SUCKER for the toffee bits – I could probably put those delicious things on anything and it would be amazing. Plus, the sea salt? Guys. The combination is just perfect.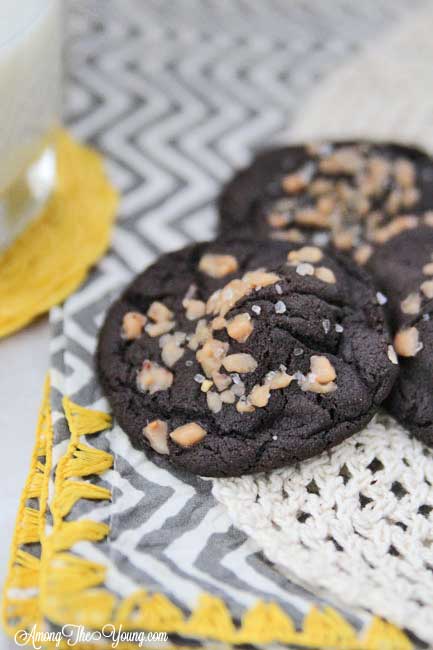 It goes back to "Amber's cookie – which again, is to die for. You could add anything you wanted to it and it would be a win. YES. This combination of sweet, salty, and crunch was exactly what I wanted.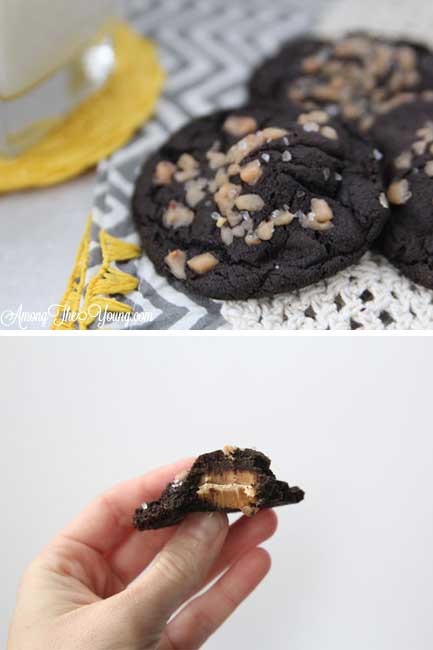 What would you put on your cookie??