*This post may contain affiliate links to support my cookie / donut / all-things-pastry-eating habit*
We had never heard of Grandpa Beck games – but I'm always up for trying new things and playing new games.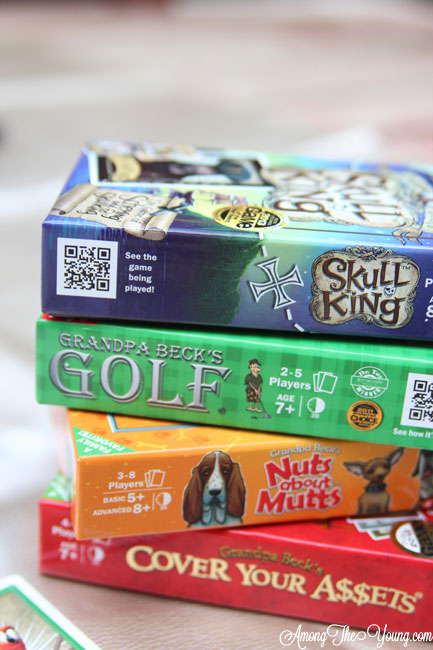 I was immediately impressed; there is a game for everyone.
Nuts about Muts is the 5-year-old's favorite because it's age appropriate and deals with animals. No brainer.
Skull King is my favorite because it involves scheming and trickery. I'm all about that.
Golf is my husband's favorite because… well… he loves golf and anything that has anything to do with golf. You should've seen me trying to count. Math REALLY isn't my thing, it's embarrassing.
Cover your assets is my husband's other favorite – again, money and counting are not my strong suits.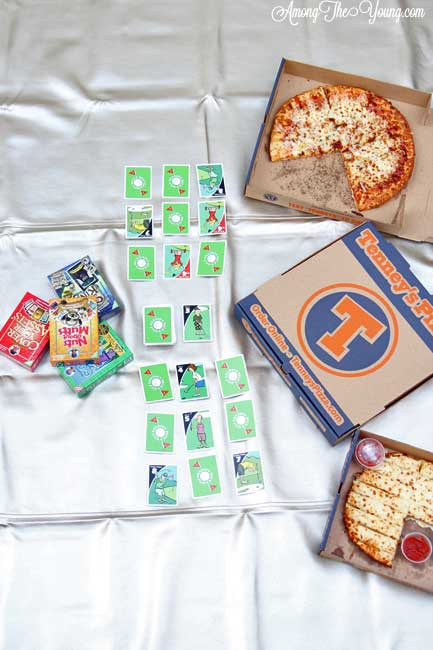 So last weekend the 5 year old was with grandma and grandpa and the baby was down for a nap. I took matters into my own hands and declared a day-date was in order. We bought pizza from Tenney's (It's our favorite pizza place ever and it's SO wallet-friendly!), laid out our Gathre mat on the back porch and played Grandpa Beck games.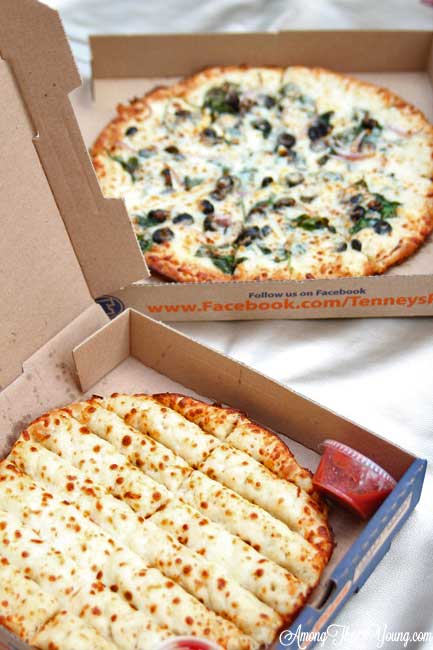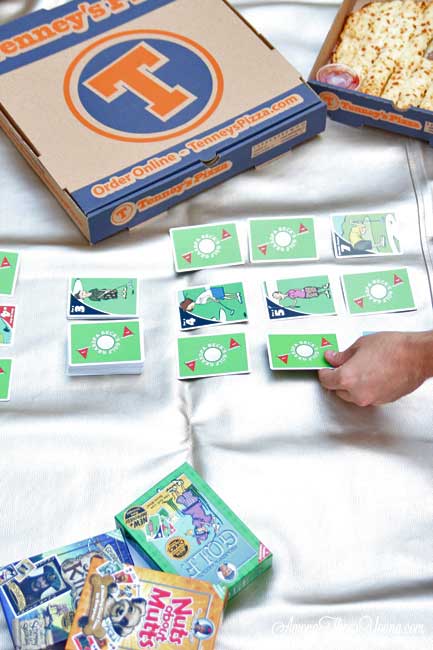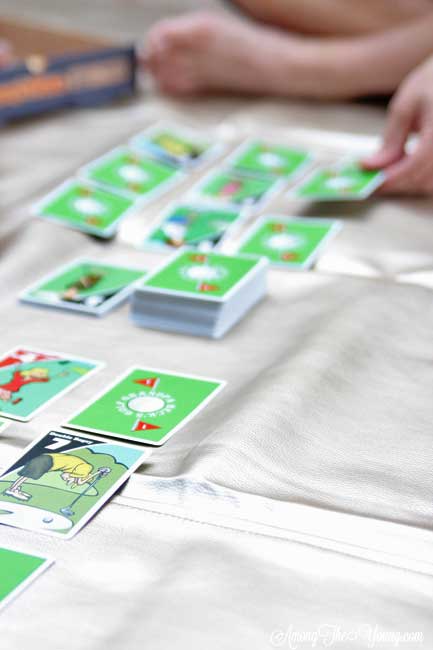 We never do stuff like this – typically we are so tired we sit and turn the tv on. This was such a fun change. You'll be pleased to know that I beat the husband in Skull King and GOLF – even though I can't count. Those were the only two games we could play with two players.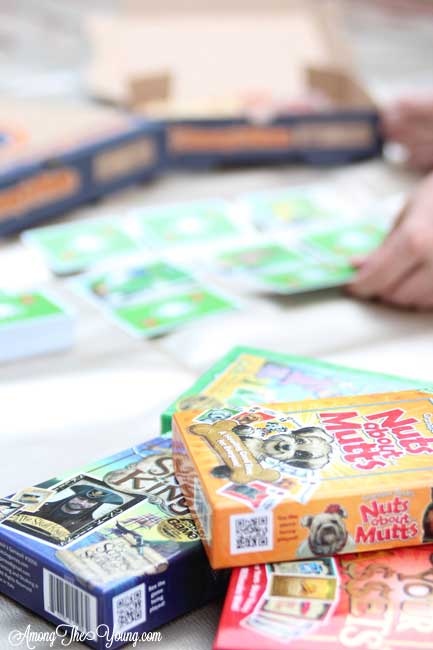 When the little one came home we introduced her to Nuts about Mutts and she LOVED it. She didn't want to stop playing, but bedtime called. As I was getting her breakfast ready the next morning she was off playing by herself. Imagine my surprise when I saw she had set up Nuts about Mutts for her animals to play with her. Girlfriend couldn't get enough.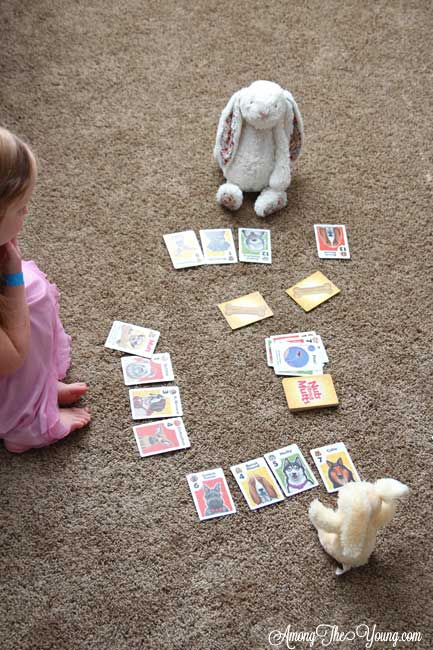 Moral of the story: Grandpa Beck games are super fun and addictive. The instructions can be slightly long and hard to follow, but that's what YouTube is for, right?