*This post is sponsored by Deseret Industries, but all thoughts and opinions are 100% my own. This post may contain affiliate links to support my donut eating habit.*
I've been a big time fan of thrifting, vintage clothing, and yard sales, but I've a new convert to the Deseret Industries concept. It seems like such an obvious connection, right? How did I not make this sooner?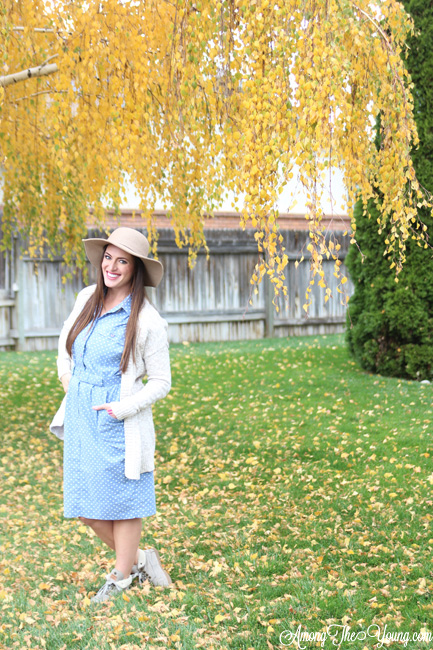 So I went to a pre-showing and then the grand opening for the New Deseret Industries in Springville. I have to admit, I was a little skeptical at first, but as soon as I walked it I was AMAZED. Everything was in order, clean, bright, and it smelled AMAZING. Seriously – I could have stood in that store all day long. (The best part about my first Deseret Industries experience was this sneak peek…no crowds!)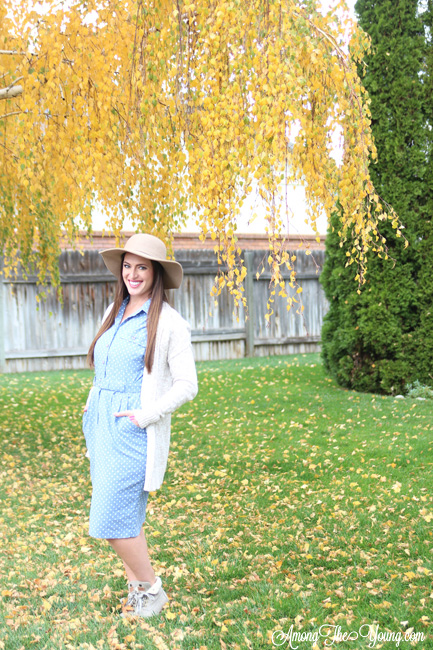 The grand opening was CRAZY. I had planned to come down right after the Mayor cut the ribbon that Thursday – but apparently that was too late. There were people lined up AROUND THE BUILDING to get it. Once inside, it was WALL-TO-WALL bodies. I was sad I missed the craziness (because I'm crazy like that) but then I remembered I'd be carrying two kids with me and that wouldn't been zero fun.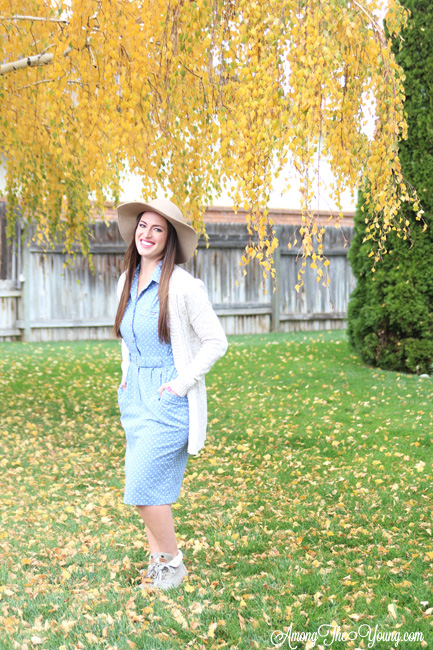 I actually did make it down to the Deseret Industries that day, but it was later than anticipated. I made my way straight to the dresses and was NOT disappointed. First of all – HOLY VINTAGE FINDS! I was glad my girl Sarah Tyau was there to help me with my DIY dreams. Stay tuned for some sewing, fashion, and Deseret Industries awesomeness. I can hardly stand it.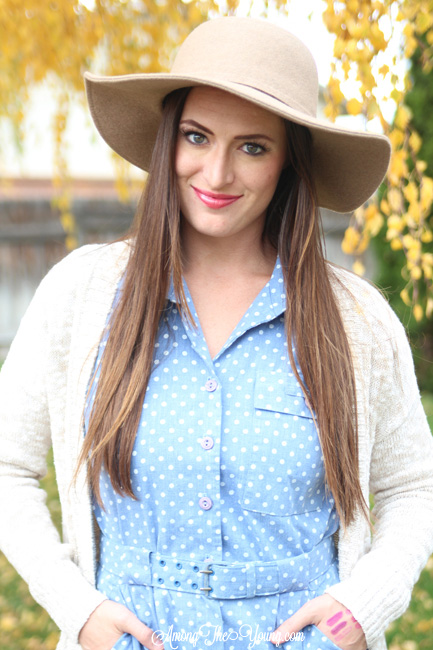 When I saw this polka-dotted chambray dress WITH A BELT AND POCKETS …. I about died. It reminded me of other dresses I'd see on Shabby Apple's website, but it definitely had the vintage feel to it. Plus, no alterations were necessary – it was ready to wear as is and I was SOLD.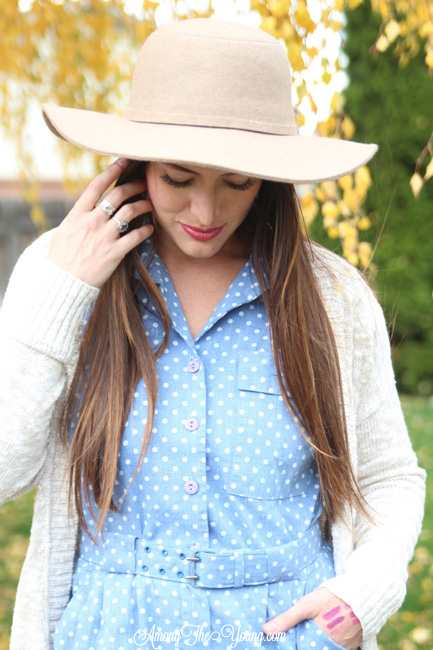 Dress: Deseret Industries (Springville)
Hat: Similar found here
Shoes: Toms boots
Sweater: Forever 21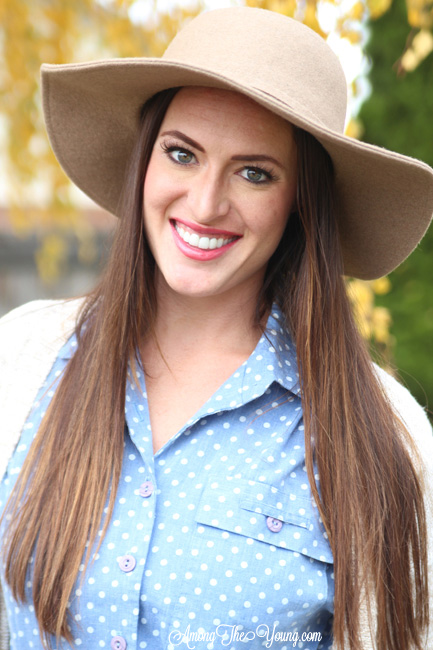 I was sad I missed all of the festivities. Over the three days of the Grand Opening they had Cosmo the Cougar, Miss Springville, the Springville High School Marching Band, James the Mormon… I mean, it was a non-stop party at Deseret Industries!
I didn't tell my little girl any of the things we'd missed (smart mom move, right?) so when we came back later on the first opening day, we did get a free balloon and my little girl was pretty pleased, so I'd call that a success, right?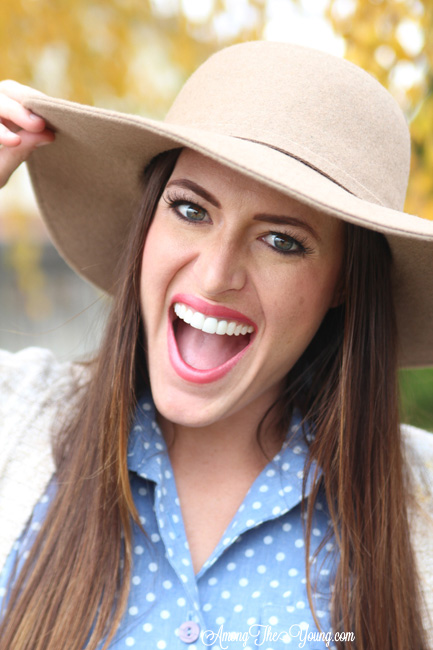 I'm curious to know – how would you style this same vintage dress I found at Deseret Industries? I'd love your ideas for more options! And if you're ever in need of a thrifting buddy please let me know! I'll take any chance to discover more treasure at Deseret Industries anytime!!