Expressions Vinyl has ALWAYS been my GO TO for all things vinyl. Their selection? UNREAL. I love vinyl! OBVIOUSLY the glitter iron on vinyl is my ABSOLUTE favorite. But then they have glow in the dark, chalkboard, dry erase, and regular old vinyl. Plus, it's so reasonably priced, I don't feel bad piling it in my cart.
Ever since I got my Cricut Explore (yes, I do have a pretty amazing husband who listened to my whining and bought me the new machine) I've been on a t-shirt making binge. It's a little obsessive actually. I'll see a shirt and think, "I can make that." Which is pretty typical of a crafty DIY blogger, but here's the bad part: I've started getting mad at other people for buying t-shirts. "I could make that! Why didn't you come to me?!" Again, I'm a tad ridiculous. No arguments.
Ever since we saw THIS Sprint commercial Handsome and I have been using the most ridiculous language. Cray cray. Hottie McHotterson. Totes Adorbs. Totes Magotes. If you haven't seen it, watch it NOW. It'll change your life.
With this made up/shortened language and my t-shirt making craze, it only made sense that I would HAVE to make some shirts for little Miss T. This shirt….kills me.
Needless to say, this little girl is the death of me and makes me smile – at the same time. (PS: How about her Agnes & Dora kid leggings?! I die!)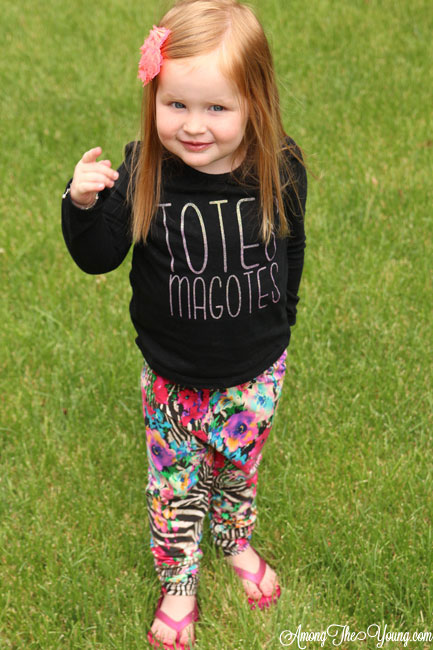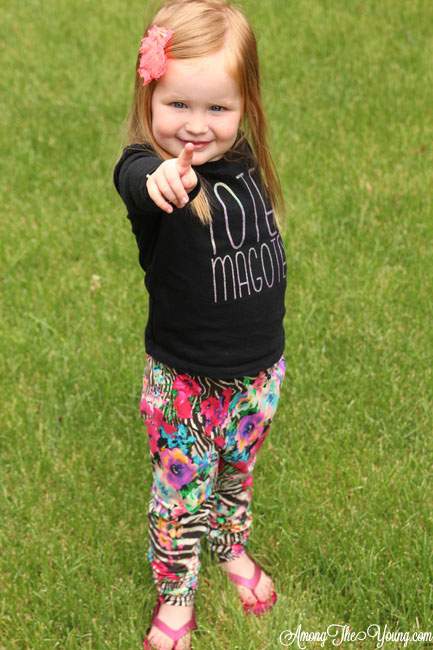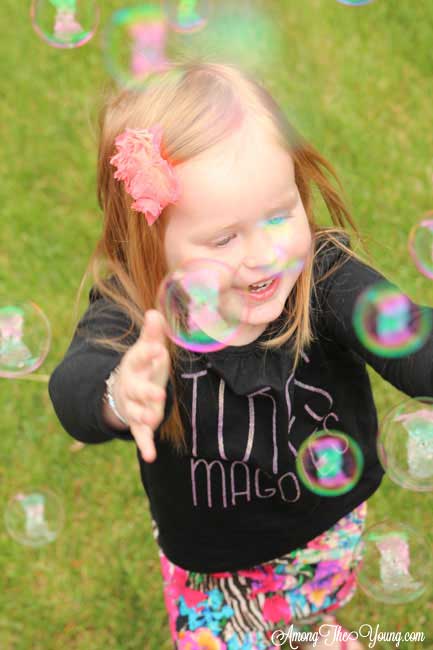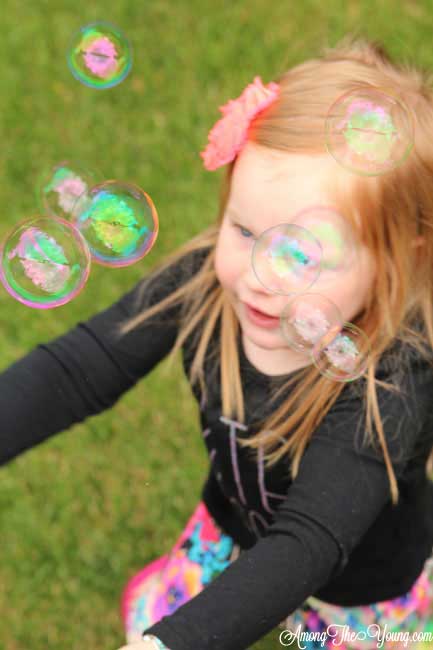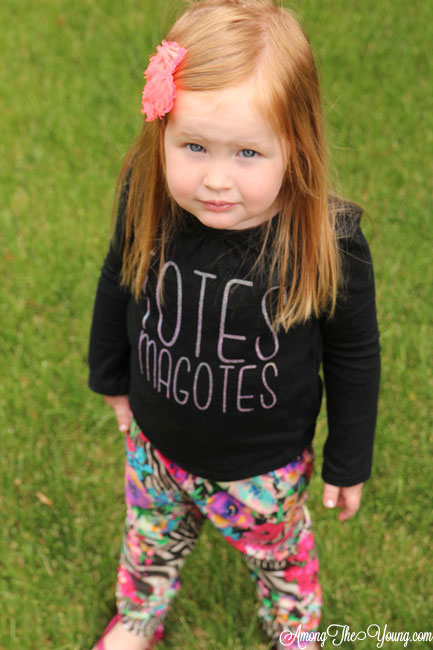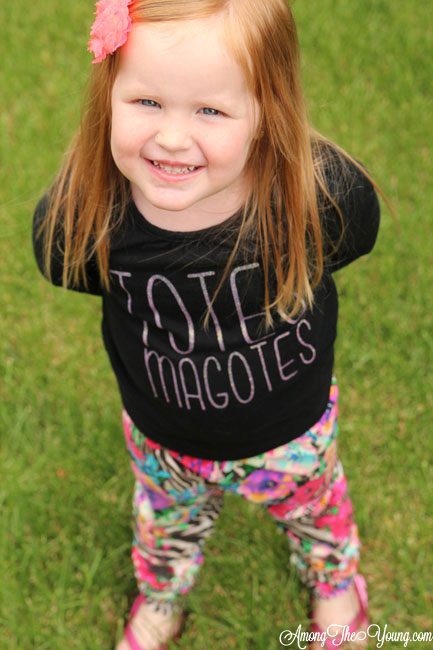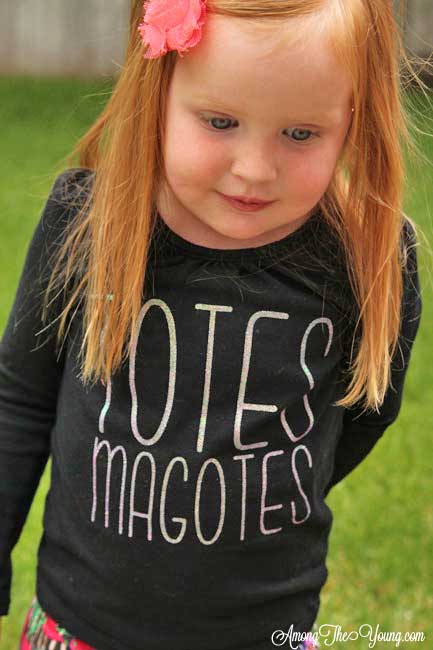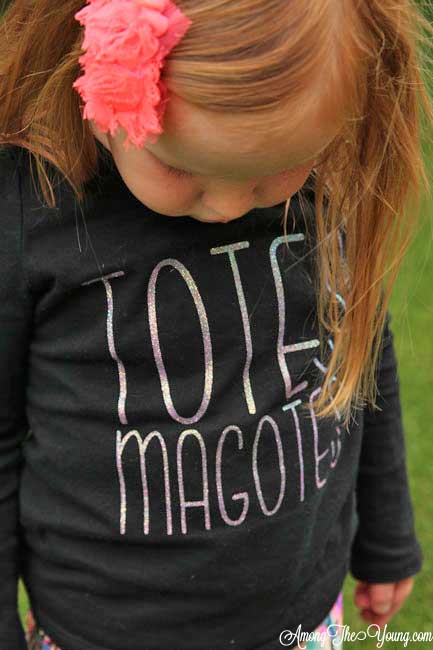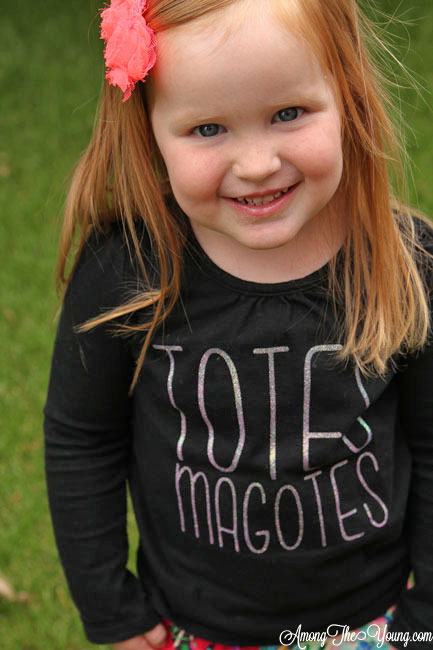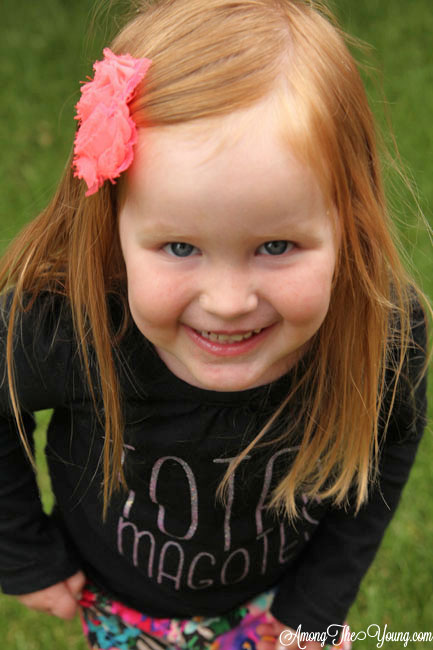 If you haven't checked out the new
Cricut Design Space
….you need to. BAD. It's (as James Earl Jones would say) AMAZE-BALLS! If you're on there, check out my project and do it yourself!
CLICK HERE
to snag it! (don't know if I can do that, but just try it and see what happens!)
Love your guts – hope you have a TOTES FAB day! Mwa!