GUYS! It's Harry Potter's birthday! Technically, it's my birthday too – but PRIORITIES people! I'm a meer Muggle. Thus….this shirt. I died a little. The sparkle. The heathered shirt. If I could wear it everyday, I would.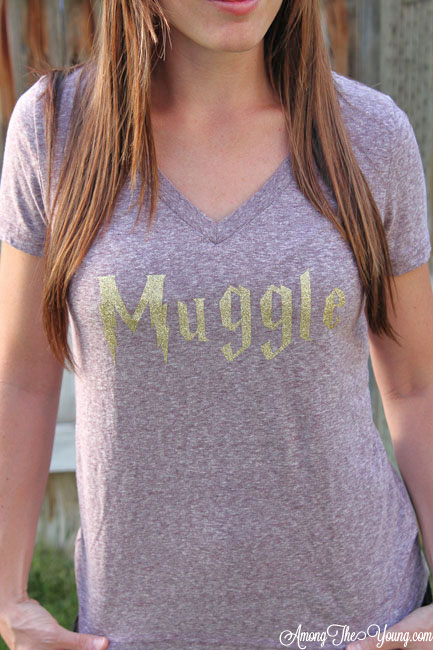 Handsome can attest to this fact: the ENTIRE time I was making this shirt – I was BUSTING UP LAUGHING. I can't really explain why….because I'm a nerd? Or maybe it's because I'm speaking another made up language? Or wearing this shirt in public proudly? Whatever the reason, I think it's hilarious. Or maybe I'm just hilarious. It's sixes, really.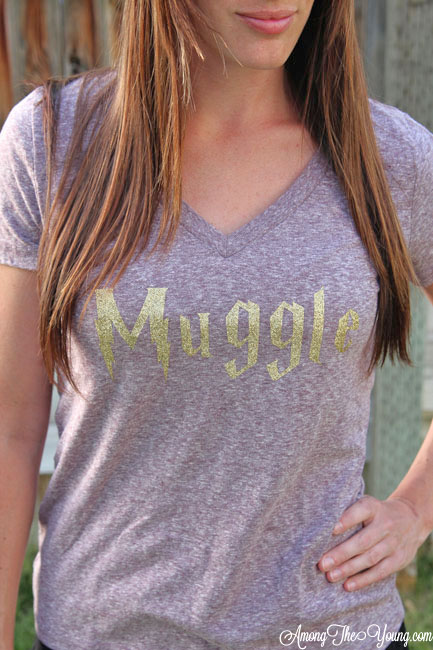 HAPPY BIRTHDAY to the boy who lived (and me – a Muggle). Hope all you other muggle and magical people have has a rad day too!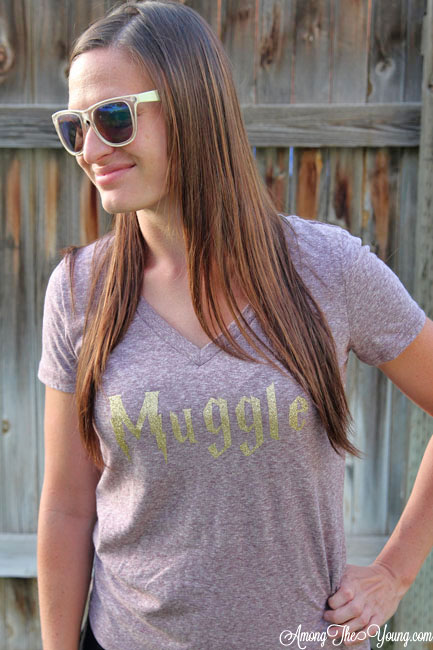 But wait! There's more! There's a seriously fun giveaway going on – and yes, it's totally a Potter-head's DREAM! Hurry and head over to
Rae Gun Ramblings
ASAP!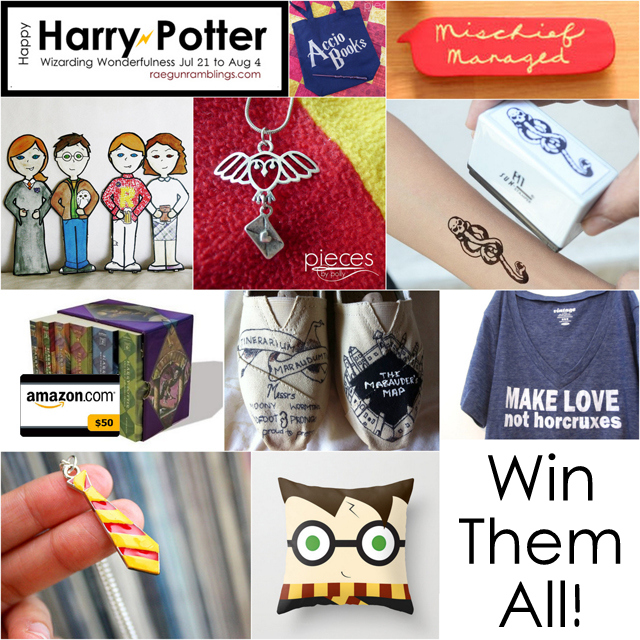 One lucky winner will get a fantastic Harry Potter prize pack including a Make Love Not Horcruxes shirt and Hogwarts House Tie Necklace from Rae Gun, A Geeky Pillow from Heart Felt Designs, Death Eater Stamp from Viky, A pair of Harry Potter Shoes from Hogswarts Unlimited, An Accio Book Bag and Potter Necklace from Pieces by Polly, a Mischief Managed Thought Bubble from Green Girl Art, Harry Potter Paper Dolls from Digknity and a 50$ Amazon.com gift card! Also 4 others will get a Death Eater stamp. Enter with the rafflecopter widget at the bottom of the post.
rafflecopter code start
a Rafflecopter giveaway

code end