*This post may contain affiliate links to support my cookie / donut / all things pastry eating habits*
Ever since high school, I have loved the word 'Fabulous.' It's hard to explain, it's just a wonderful word to describe anything…. well… fabulous. So it makes sense that I would make a Fabulous iron on vinyl shirt. I'm just surprised it took me this long.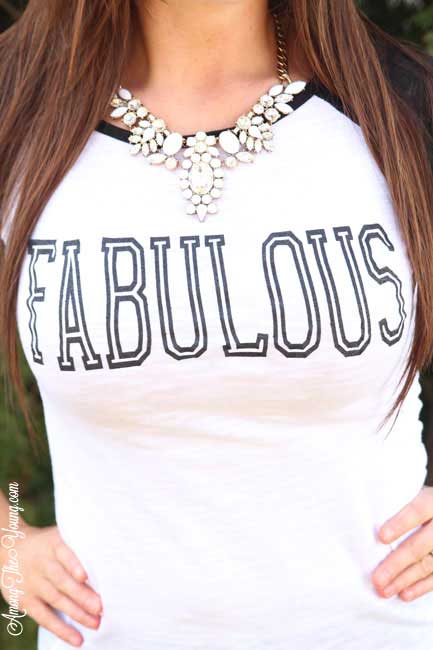 Here I go again – my love for Expressions Vinyl must be known…. it really is the BEST guys. I've done a LOT of shirts and this vinyl is BY FAR the best quality.
The black glitter vinyl is what I'd recommend for ANYONE – male or female and ANY project. The glitter holds up SO much better than regular heat-transfer vinyl, plus… it's glitter. Who doesn't love glitter? Oh, that's right, I do actually know people that hate glitter. It makes me laugh, and then I am sad for them.
(PS: These wine leather leggings are from Agnes and Dora – we all know my feelings about them. But basically, they echo the shirt and are pretty darn fabulous!)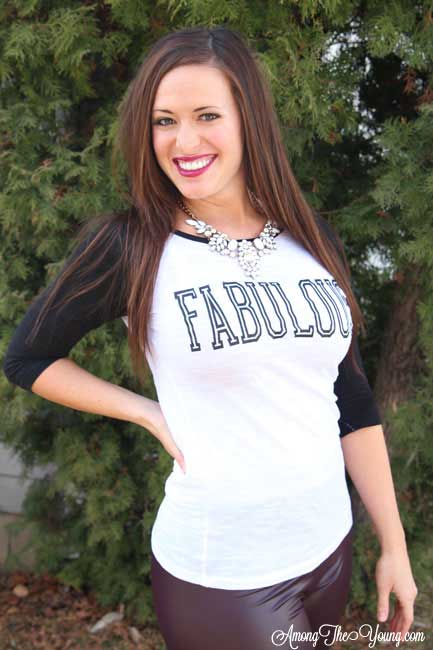 Enough of that chatter though – this fabulous iron on tank is nothing short of… well… fabulous. I found the shirt on Jane forever ago and – again, my luck? It was see-through. You can see in some of my pictures. Just the TINIEST bit see-through. So obviously I had to add some black glitter vinyl, right?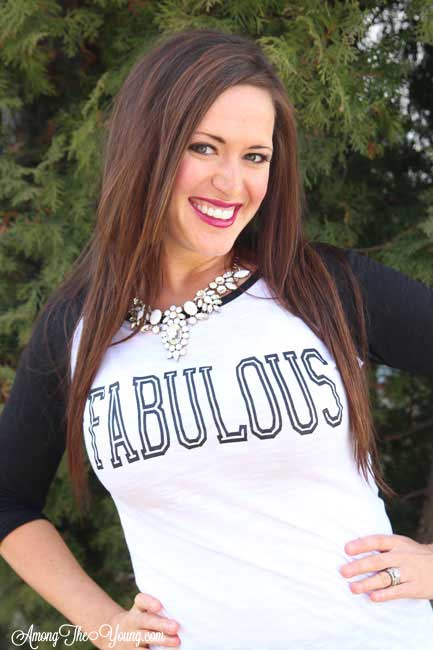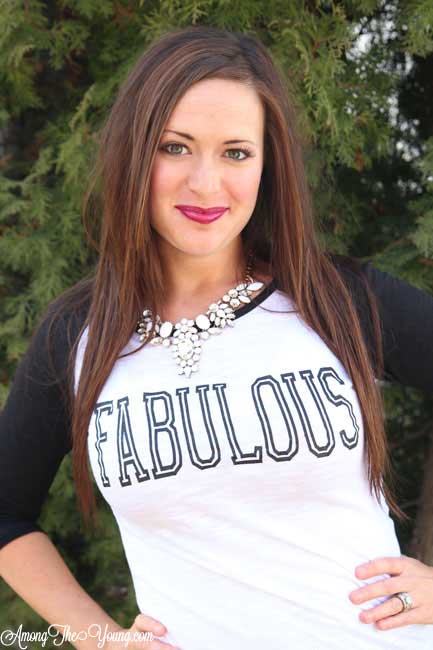 Again, I wish I knew why I have always loved the word "Fabulous." I just know it started in high school, continued with me through college, and really – never left. It's hard to just stop being fabulous, right?
Do you have a favorite word? If so… what is it and why?