Ya'll should know by now that I'm OBSESSED with cheesecake. It's a little scary actually. I've come up with a pretty fast and easy system to make cheesecake, but SOMETIMES it's NOT FAST ENOUGH. Does that ever happen to you?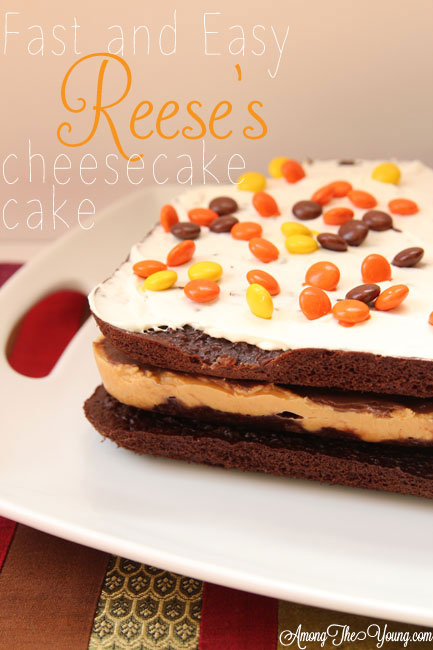 So how can I make THIS with MINIMAL effort?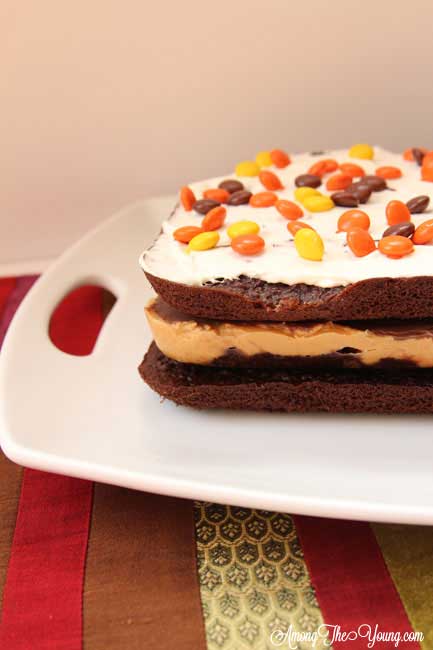 That got me thinking…. and I was instantly reminded of a delicious
Reese's mix
that is fast, no-bake, and so yum. Voila! Insta Reese's Cheesecake!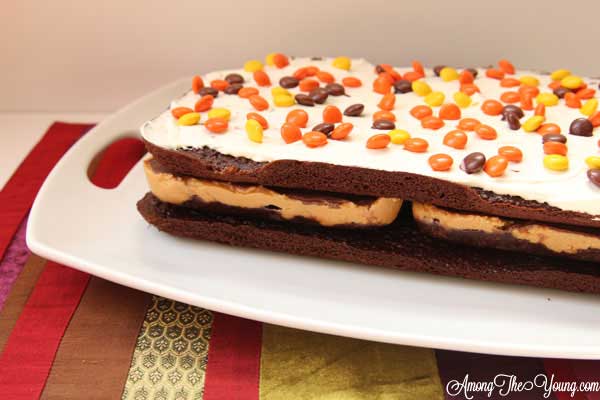 Don't get me wrong, I'm all for a legit cheesecake – but this FAST Reese's cheesecake was just too hard to pass up. Box mix. Box cheesecake. Whipped cream. Reese's pieces. It doesn't look quite as beautiful as some of the "real" cakes I've made, but this Reese's cheesecake was SO fast and easy that I really didn't care.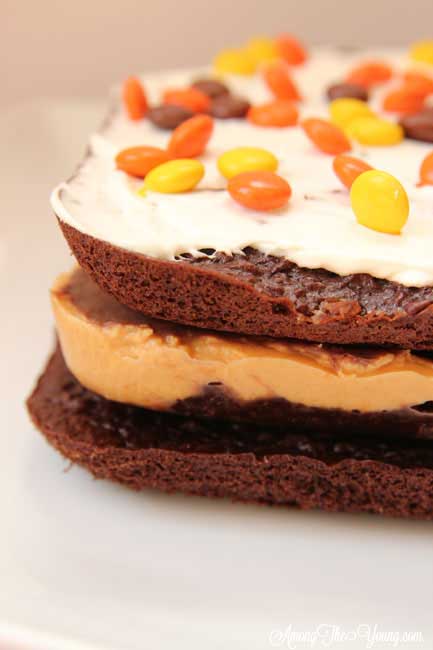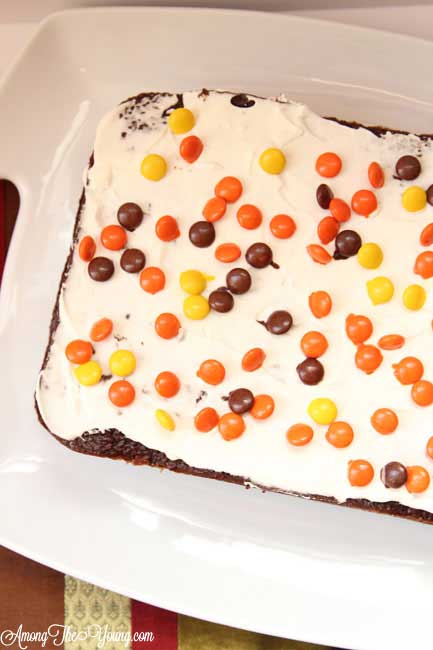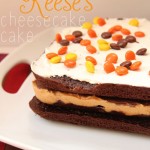 Print Recipe
Fast and Easy Reese's Cheesecake Cake
A super quick spin on a Reese's Cheesecake cake!
Ingredients
1

box

Devil's Food cake mix

1

2 packages

Reese's mix

Whipped cream

Reese's pieces
Instructions
Cake:
Bake cake according to box instructions.

Spread thin layers in two 9x13 pans.

Bake.
Reese's mix:
Prepare the Reese's mix according to the package.

Refrigerate.
Assembly:
When ready to assemble, peel the cardboard box off the Reese's cheesecake.

When cake has cooled and Reese's mix has been refrigerated, stack. (The 2 Reese's mixes fit perfectly on top of the 9x13 cake.)

Frost with whipped cream - as much as desired.

Sprinkle Reese's Pieces on top.

Keep refrigerated until ready to serve.