I have always loved glitter – for as long as I can remember. Doesn't matter the color, shape, size, etc. I'm a lover all all things sparkly. So when I saw an article in a magazine for red glitter lips, I was a huge fan. I ended up using this technique ALL THE TIME – and started incorporating different colors of glitter (Blue for Orem High spirit days, etc).
When I was on Cougarettes, we used my same technique for football games, concert, nationals, etc. I was in heaven. Most of my teammates didn't love the feeling of glitter on their lips, but I never minded it.
When I went to SNAP I showed of my glitter lips and everyone loved them – I was willing to share, but some people thought that was gross. Whatever.
The other day, Handsome came home and surprised me with REAL Salt Lake soccer tickets. Very spontaneous, right? I threw on my REAL jersey added my glitter lips, and ran out the door. Again, at the game women were asking, "Where did you get that lipstick?" I did it myself guys.
It's not hard, but there are a couple of tricks. Ready – go.
I use:
MAC "Russian Red" lipstick
Beautique "Real Red" Lipliner (yes, I should probably get the matching MAC liner, but I haven't and this works!)
Sephora red powder glitter
But remember, you can do this with any lip color and glitter combo – leave it to your imagination!
First, line your lips – it's a good look for me. If you want, you could stop here and be good for the day. Don't you agree?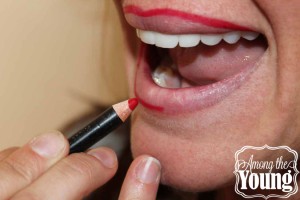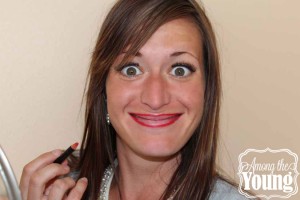 Fill in your lips with the liner – crucial so the color stays uniform.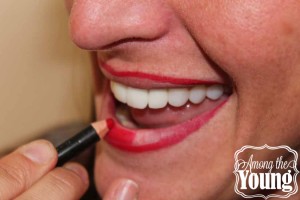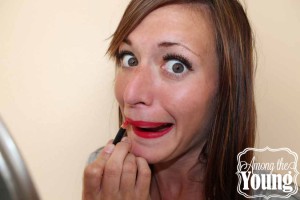 There's not a picture of this, because I figured everyone would know how to apply lipstick. Do it. Apply it now.
Glitter time baby! Take your finger and dab it onto your entire lip – top and bottom. Yes, it's tedious, but it's worth it. Trust me.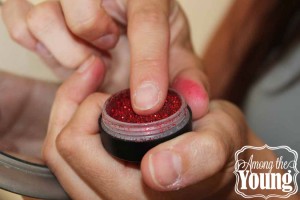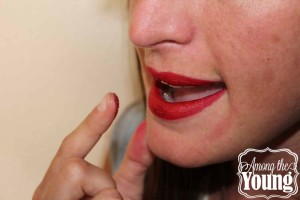 CRUCIAL STEP! Press your lips together and HOLD for 5-10 seconds.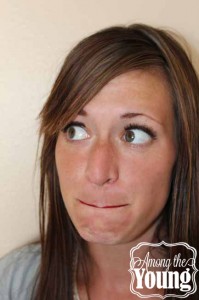 And VOILA! Glitter lips to swoon over.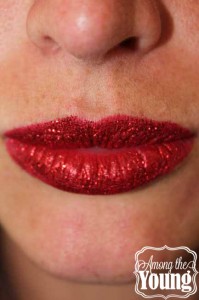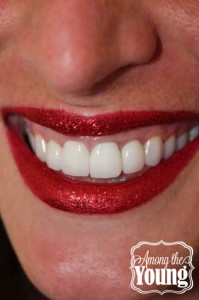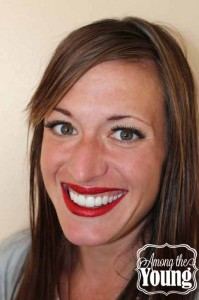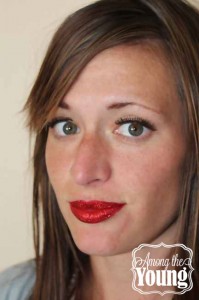 Wouldn't these glitter lips be perfect for the 4th of July? Seriously now. Just don't plan on doing anything serious, like eating or kissing, without re-applying. Sorry…that's the way it is!