A Goo Goo cluster brownie Cheesecake? You may think it'd be too much, but I'm here to say that it is perfection.
One of the first cookbooks I ever bought and LOVED was this Phildelphia Cheesecakes and More. It changed my life – for several reasons.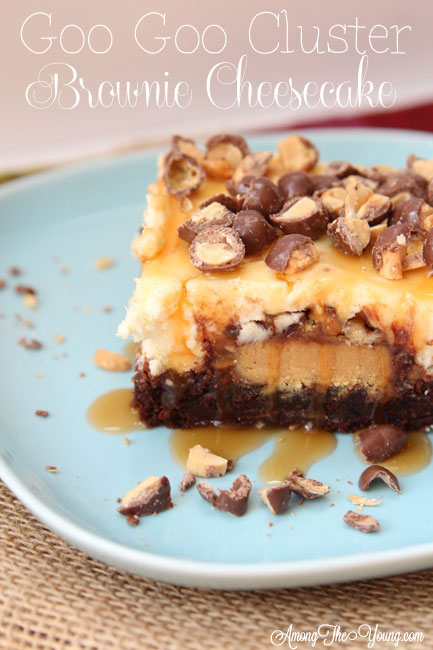 First, cream cheese became a staple in my home. You laugh. It's true. My sister and mother in law just LAUGH at the insane amount of cream cheese I've got stocked up. Go ahead and judge. No cheesecake for you!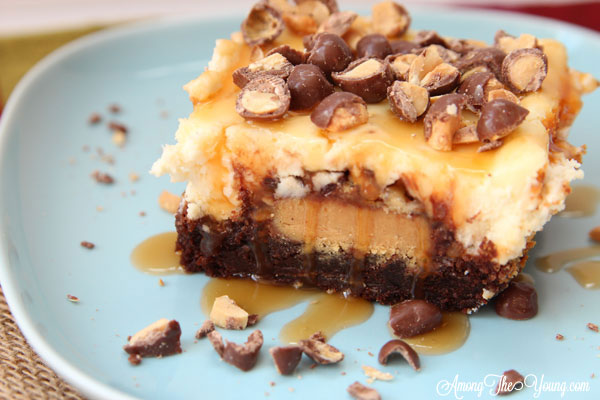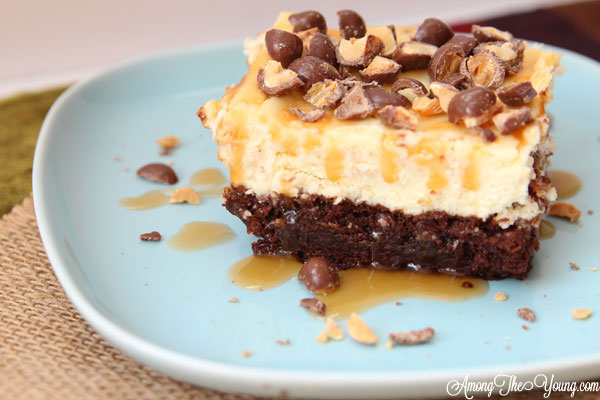 Second, cheesecakes became DO-ABLE. Growing up, it never even OCCURRED to me that you could MAKE a cheesecake. Ridiculous, right? Enter my
BlendTec
blender – cheesecake making just became a 5 minute endeavor. Add ingredients. Push go. DONE.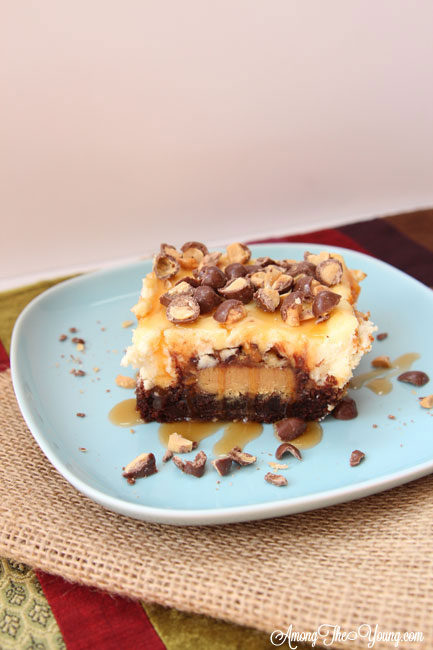 THEN Handsome and I discovered the Goo Goo Cluster. SAY WHAT?! Yum dudes. There are two different kinds: an
Original
and a
Peanut Butter
. If given the choice, always go peanut butter. DUH.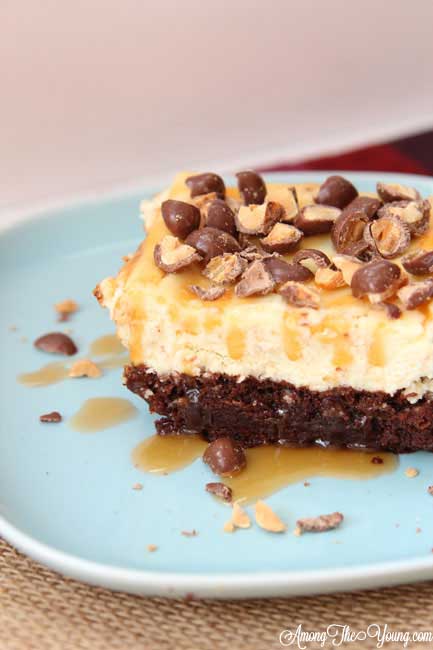 Thus, the Goo Goo Cluster Brownie Cheesecake was born.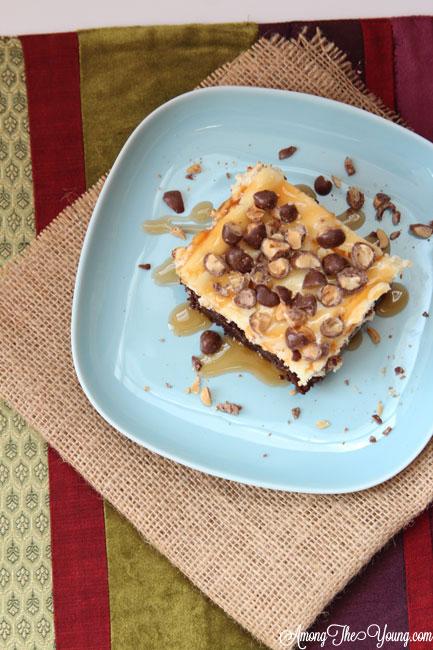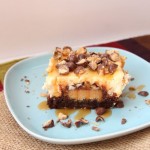 Goo Goo Cluster Brownie Cheesecake
Ingredients
1

box

brownie mix

32

oz

cream cheese

1

c.

sugar

1

tsp

vanilla

1/2

c.

greek yogurt

3

eggs

8

peanut butter Goo Goo Clusters

Chocolate syrup

Caramel Syrup

Goober chocolates
Instructions
Brownies
Prepare the brownies as directed in a 13x9 pan.

Bake 25 min or until top in set.

Gently place your Goo Goo cluster candies across the cooked brownies.
Cheesecake
In a blender, beat cream cheese, sugar, vanilla, Greek yogurt, and eggs.

Gently pour over brownie layer (it will come almost to the top!).

Bake 40 min or until center is almost set.

Run knife or metal spatula around the rim to loosen the sides; cool; refrigerate 4 hours.

When ready to serve, drizzle chocolate and caramel syrup on the top.

Sprinkle with crushed up Goober candies.