Did you know JUNE is BURGER MONTH?! (Thank you Bobby Flay!) I'm ALWAYS up for a good BBQ and Grilling session – especially during the summer. And of COURSE you need fries and soda. That's just a give. This burger just might take the cake.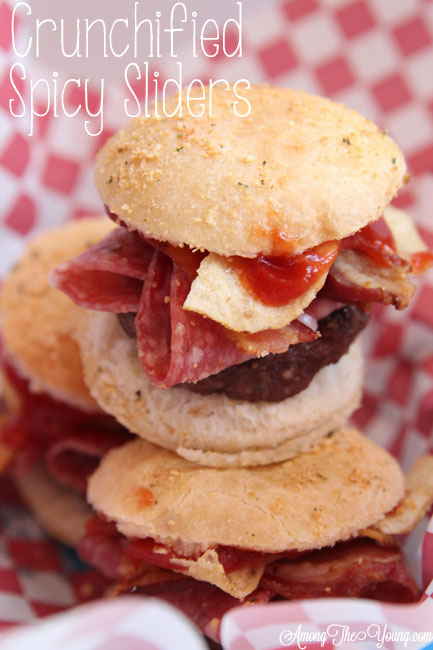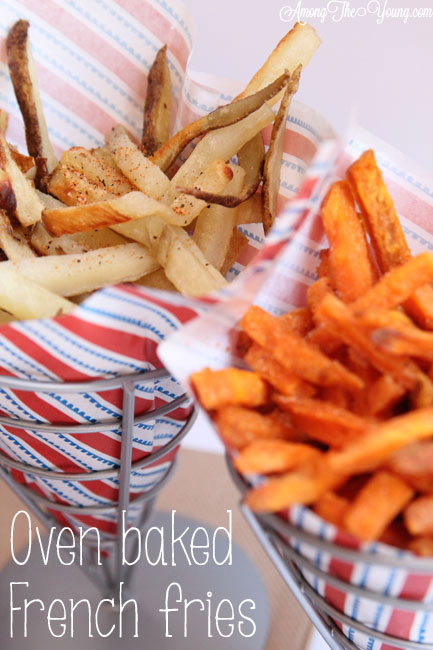 As much as I love burgers, I've always been turned off by sliders. I mean, how much work are you going to do for a MINI burger? Rolling out individual tiny patties – they'd never be uniform and that would just not fly with me. Not worth it. Then I saw this
Slider Set
and it was oh-so-easy that I could've died and gone to heaven. Check it out!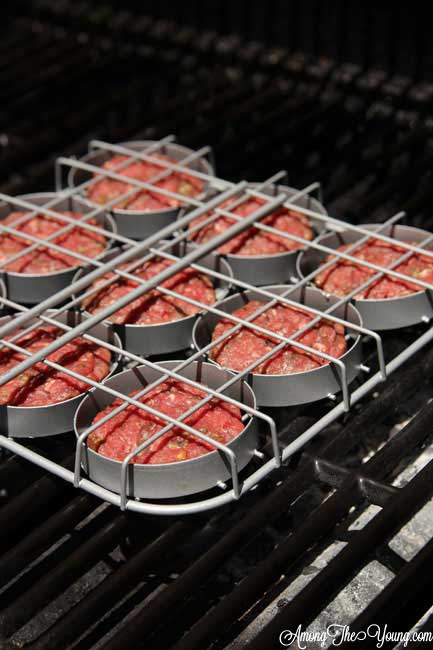 Finally – I was going to make a slider. but it was going to be the best dang slider ever. Thus: the Crunchified Spicy Sliders were born. (
Bobby Flay
would be so proud!)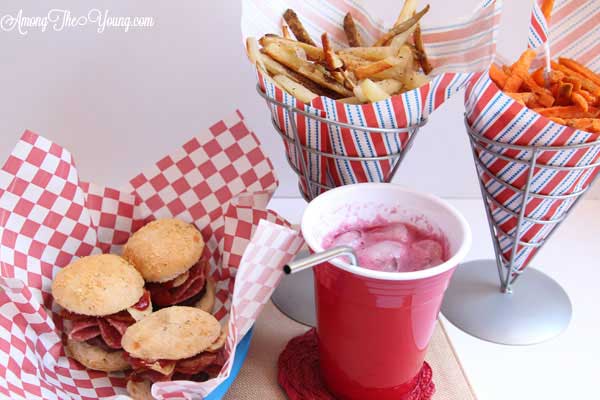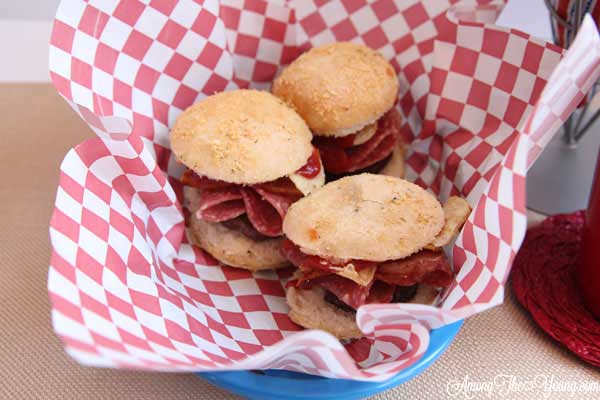 And HOW adorable are the
burger baskets
,
paper liners
, and tumblers? (I couldn't decide which was better :
red
or
blue
. So naturally the answer was BOTH!) Plus, the
french fry holders
? I die. It was all so festive that I seriously couldn't help myself.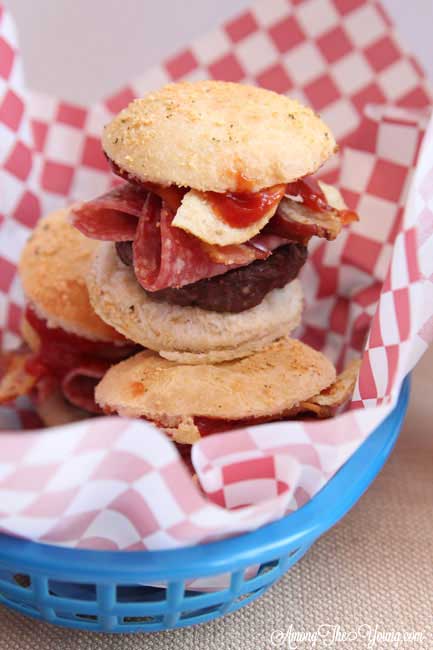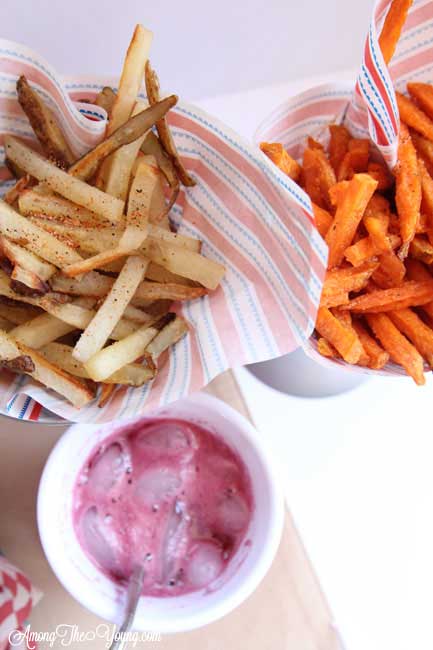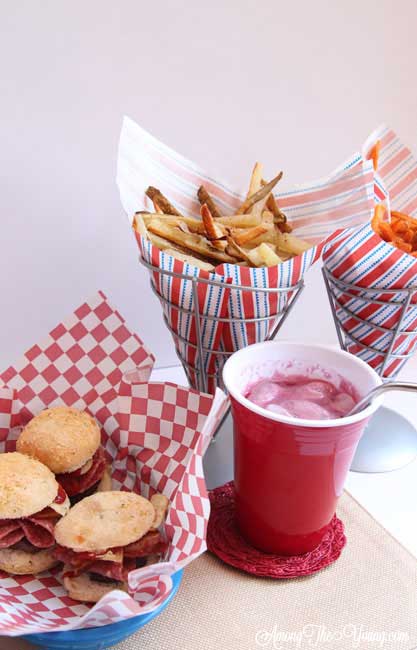 The cherry on top was really the drinks – when we were there it was buy 2 get 1 free. OBVIOUSLY we bought 2 and got 1 free. DUH.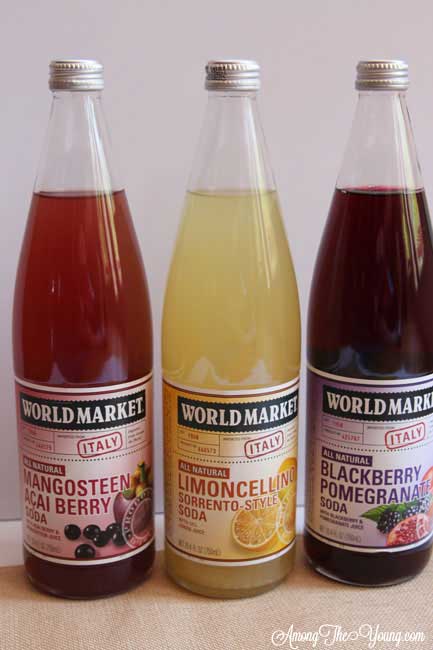 I'm a huge fan of perfection and ease. Thus, when I saw the
Perfect Fry Cutter
I thought it was too good to be true. It is AMAZING. Easy – YUP. Done.
• Cost Plus World Market has partnered up with Southwest Airlines to offer four Great Summer Getaways. Enter for a chance to win a trip for 4 on Southwest Airlines
• 4 Grand Prize Packages:
• Airfare for 4 on Southwest Airlines
• Hotel Accommodations
• $500 World Market gift card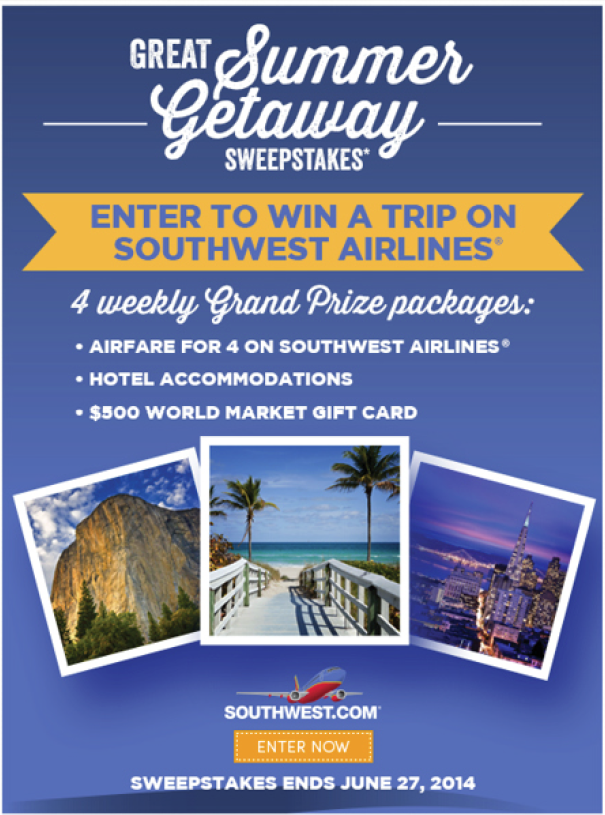 Participants can earn bonus entries for liking and sharing content via Facebook, Twitter, Pinterest & Instagram pages for more chances to win. Click HERE to enter!
[print_this]Gourmet Spicy Crunchified Sliders
1 lb ground beef
Burger Blend
Salami
Habanero Ketchup
Jalepeno Chips
Sriracha Mayo
Mix ground beef with burger blend. Form into small patties and place in the grilling tool. Grill until desired color. Remove from heat and top with deliciousness.
[/print_this]
[print_this]Garlic Parmesan Rhodes Rolls
12 Rhodes rolls
Parmesan
4 TB butter (softened)
2 TB Garlic seasoning
Set Rhodes out to thaw for 3-5 hours. Mix butter and garlic spread together to form a paste. Brush paste onto the rolls. Bake @ 350 for 8-10 minutes.
[/print_this]
[print_this] Perfectly baked french fries
2-3 large russet potatoes
1-2 large sweet potatoes
Slap Ya Mama Cajun seasoning
Line 2 pans with tin foil. Cut potatoes with the Perfect Fry Cutter. Bake at 375 for 40-50 minutes, flipping every 10-15 minutes. Seasong with Slap Ya Mama Cajun Seasoning.
[/print_this]