*This post may contain affiliate links to support my donut-eating habit*
I had never heard of Happiness Boutique – boy was I excited to find a new playground to shop! (if you're feeling brave, check it out!). I was overwhelmed by all the awesome products Happiness Boutique had to offer. (By the way, they host giveaways twice a month – yes please!)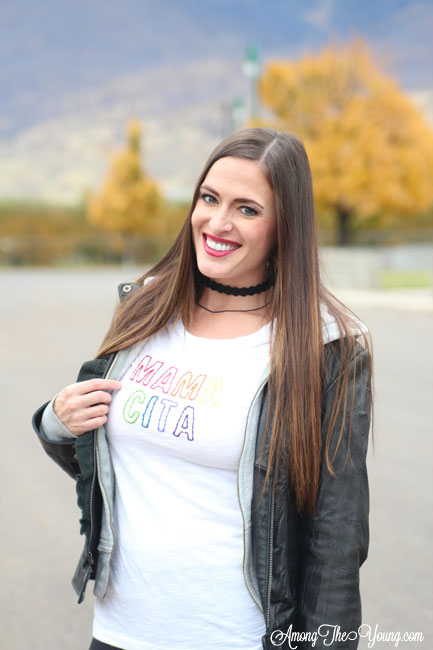 After much toiling and trying not to spend every penny I'd ever made, I decided I needed a good choker and a good ear cluster – these were things I didn't have and it was time to invest. Right? I FELL IN LOVE with the Forget-me-Not flower cluster – SO SPARKLY! I was worried it would be heavy. It's not. I was worried it would look weird. It doesn't. Basically, it's a total gorgeous win and it was SUPER affordable.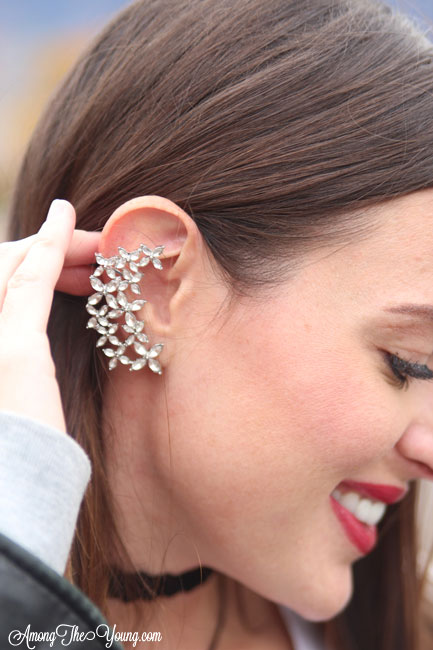 I also fell in love with this lace choker – because chokers are so in. Hello 90's!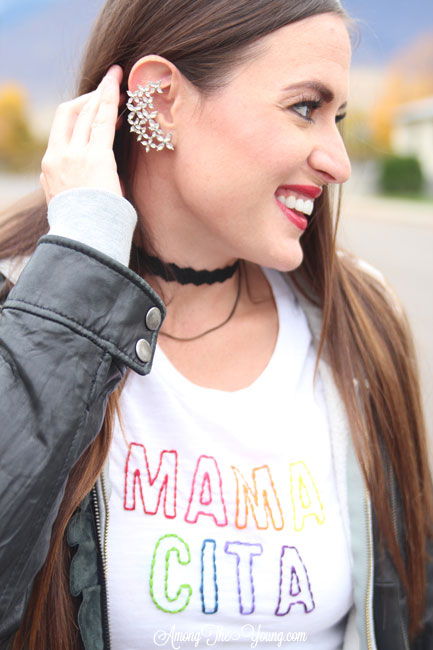 I went to check out and realized they weren't local – then I started worrying that these I'd fallen in love with items that would cost an appendage in shipping. WRONG. Free shipping. Happiness Boutique for the win!!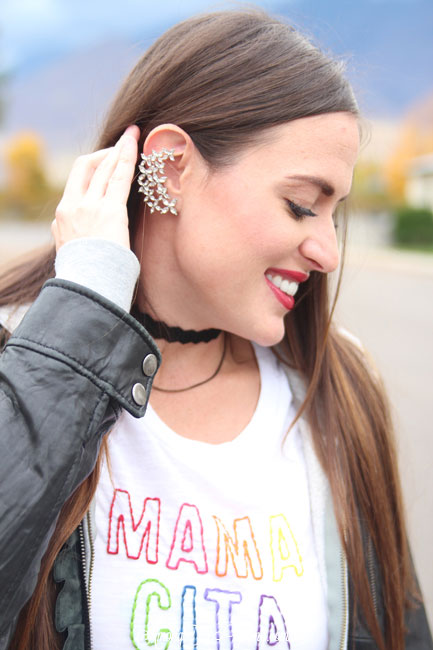 Hoodie Jacket: Victoria's Secret (similar found here)
Leather jacket: Black Rivet (Similar found here)
Shirt: DIY (read more below)
Earrings: Happiness Boutique (HERE)
Choker: Happiness Boutique (HERE)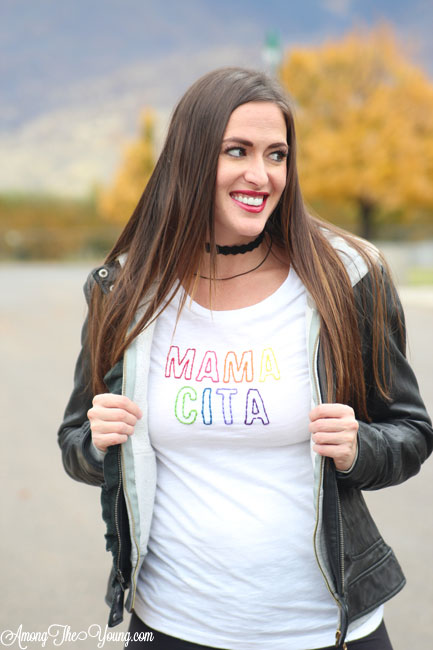 As for the shirt, I've always had a thing for embroidered shirts – they are so unique and fun. I found myself wanting certain words and certain colors, but could never find exactly what I was looking for. Finally, the thought came to me, "Why don't you make it?" Duh, right?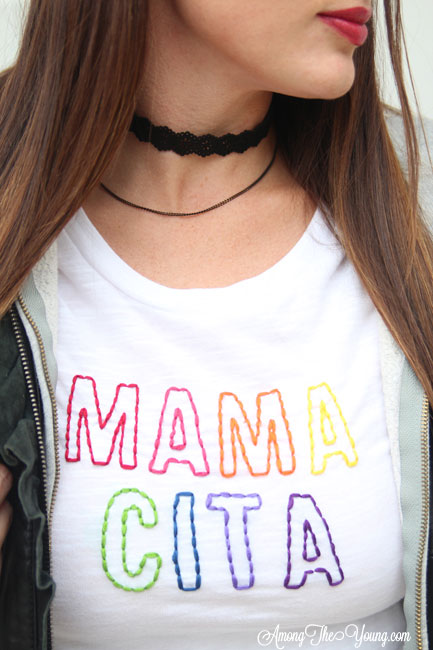 I've wanted rainbow colors since forever. I've always loved the combination. Then I really wanted to word "Mamacita" on there – it has been my word of the month. I call my girls that and I consider myself that. It's a must, right?
Instructions: (Sorry no pictures!)
I found a font I liked.
Printed Mamacita.
Used a water erase marker and traced Mamacita on my white shirt.
Picked the colors I wanted.
Started sewing!
A few sewing tips:
Use an embroidery hoop to keep the shirt tight. (trust me, you'll need it)
Put a piece of cardboard in the middle of the shirt so you don't catch the back of the shirt.
Try not to go too fast. (Am I the only one that starts a project and then gets so excited for the finished product that I struggle to finish? It's the strangest thing!)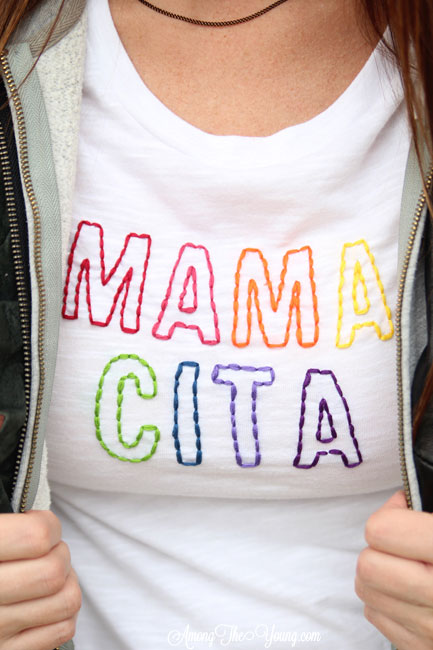 Definitely be sure to check out Happiness Boutique (here!) for all of your jewelry needs – I have been super impressed with them and highly recommend them! Plus! You can use the code "amongtheyoung" at checkout and receive 10% off your order – go now!