I feel like I start every dessert post with the same sentence: I am obssessed with Hello Dolly bars. I promise you, I'm not making this up. I've always had a sweet tooth, and these bars just DO it for me. (If Hello Dolly bars aren't your jam, then you should go for the best lemon bars.)

In high school, I had a super sweet baking friend – I called her Ducky (like from My Fair Lady). She is the sweetest friend, but she would spoil me with homemade goods at random. I'd be doing homework, hear a knock at the door, and it would be my own little baking buddy dropping off much needed sustenance. I sound so dramatic don't I? So high school.
I had no self control – I'd devour her entire plate of Hello Dolly bars that night by myself.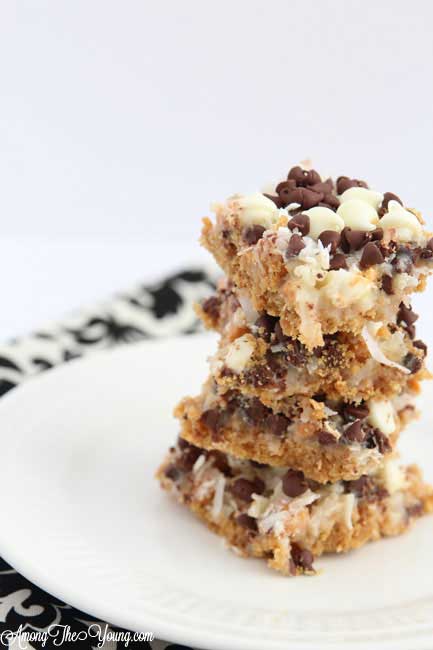 Needless to say, these Hello Dolly bars were her specialty, or at least the most requested dessert item from yours truly. She made them SO often for me (what a good friend, right?) that we started calling them "Hello Duckies" instead.
The texture – I cannot get enough of the deliciously unique texture. Crust (I'm a sucker for all the crusts), coconut, and chips – all combined together to make one heavenly and dangerous treat.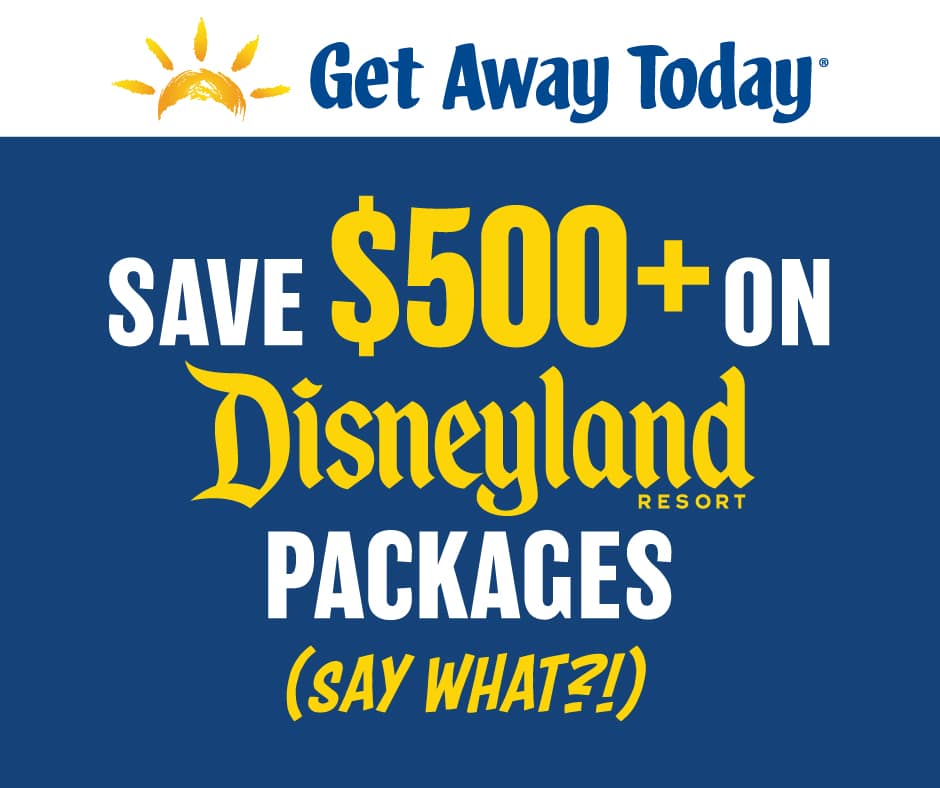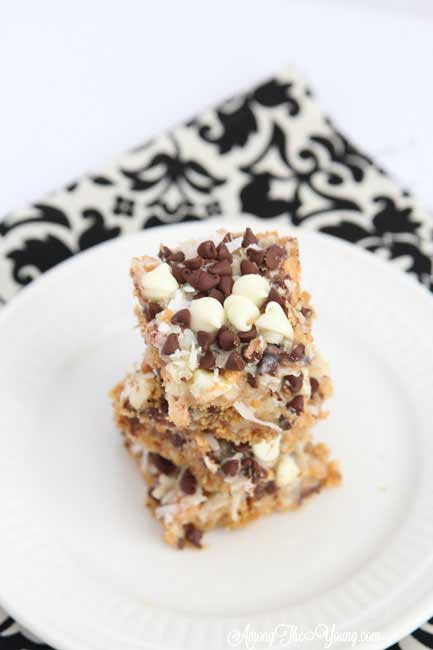 I had tried replicating these bars – and every time I did I would fail. They're NOT hard guys, I just used to be a baking moron. I finally figured out my problem: The crust. Hear me out now. If your crust is TOO THIN, you will go to press your sweetened condensed milk, coconut, and chips down….what's going to happen? Your crust, that is FULL OF BUTTER will not stay put. It's exasperating.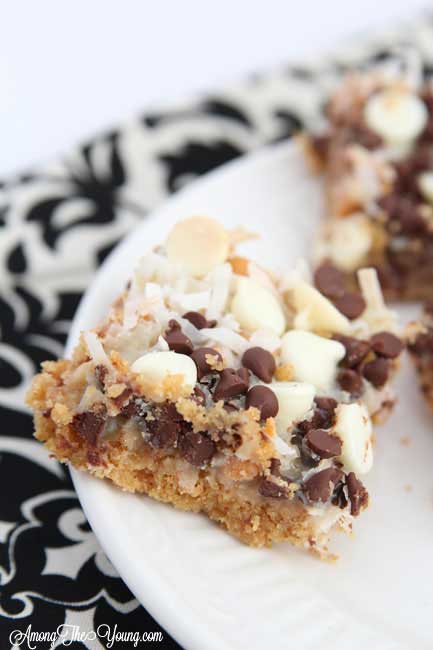 So, on a whim, I doubled the crust. It's kind of my thing – I'll always suggest a doubled (or tripled) graham cracker crust. It helps even things out! Guys – the result was beyond my imagination. SO GOOD! Normally I'll make a treat and give it away to friends and family. Not this one. I hoarded these. I'm not ashamed to admit it.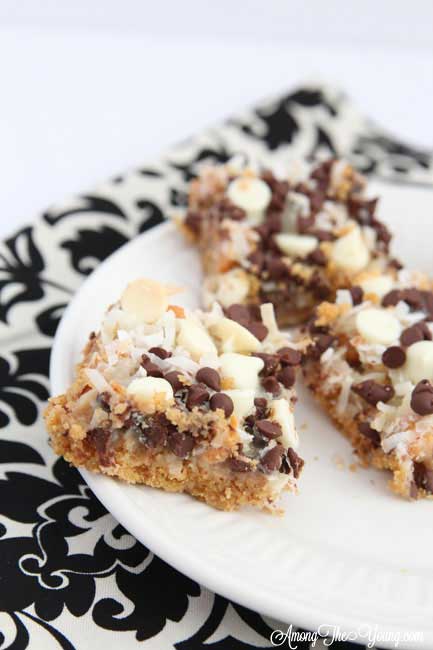 Best part? They are so easy. SO SO SO easy. And these Hello Dolly bars (if done right) are a crowd pleaser. Trust me on the double crust. You won't be disappointed!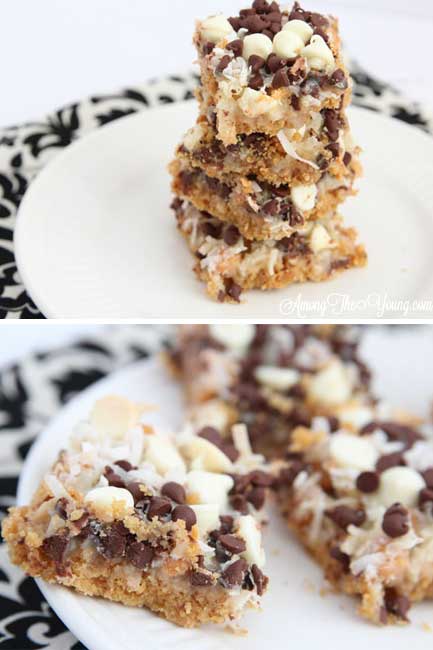 *UPDATE* 
HUGELY important, and this is the hardest part:
WAIT. WAIT. WAIT. Just wait. Bake these the day before and let them set until the next day. I know it's hard, but WAIT. I've had several people message me saying that these didn't turn out and didn't set, that's why waiting until the next day is CRUCIAL!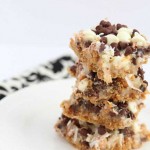 Hello Dolly Bars
Ingredients
1

c.

butter

melted

3

c.

graham crackers

crushed

14

oz

sweetened condensed milk

1/2

c.

butterscotch chips

1/2

c.

white chocolate chips

1 1/3

c.

coconut

1

c.

chocolate chips

1/2

c.

walnuts
Instructions
Melt butter

Stir in crushed graham crackers

Press into a 9x13

Pour sweetened condensed milk evenly over crumbs

Top with remaining ingredients in the

order

listed above.

Press down firmly.

Bake at 325 for 25 min

Cool

Cut into bars

(It's BEST to wait until the next day to cut and serve!) 

Serve at room temperature.