Um… excuse me, is that a HOLE in the middle of that t-shirt? UGH. Yep it sure is. I pulled Tab's little Down East shirt out of the washing machine to find it had a hole in the most ridiculous spot. Seriously – how does that happen? Iron on glitter vinyl to the rescue….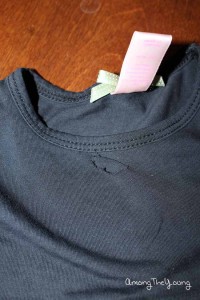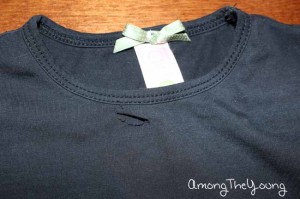 I had seen some iron-on vinyl glitter at SNAP! and couldn't wait to get my mitts on some. Hello – this girl LOVE anything that sparkles. So the ability to create my own stuff with iron on glitter vinyl? The possibilities were endless. Expression Vinyl and I became instant best friends. They have SO many different options of glitter vinyl that my mind was literally blown. (They call their iron on vinyl "heat transfer vinyl, just fyi.)
This project was a little challenging because I knew I had to cover that blasted hole but still create something cute. It took me a while, but I finally decided on making a Peter Pan collar with little dots.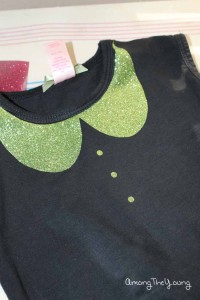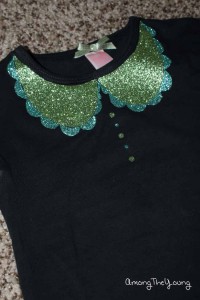 I was SUPER pleased with my result! Initially I only had the green collar, but after I ironed I JUST WANTED MORE. It was lacking something. So I added the blue scallop and VOILA!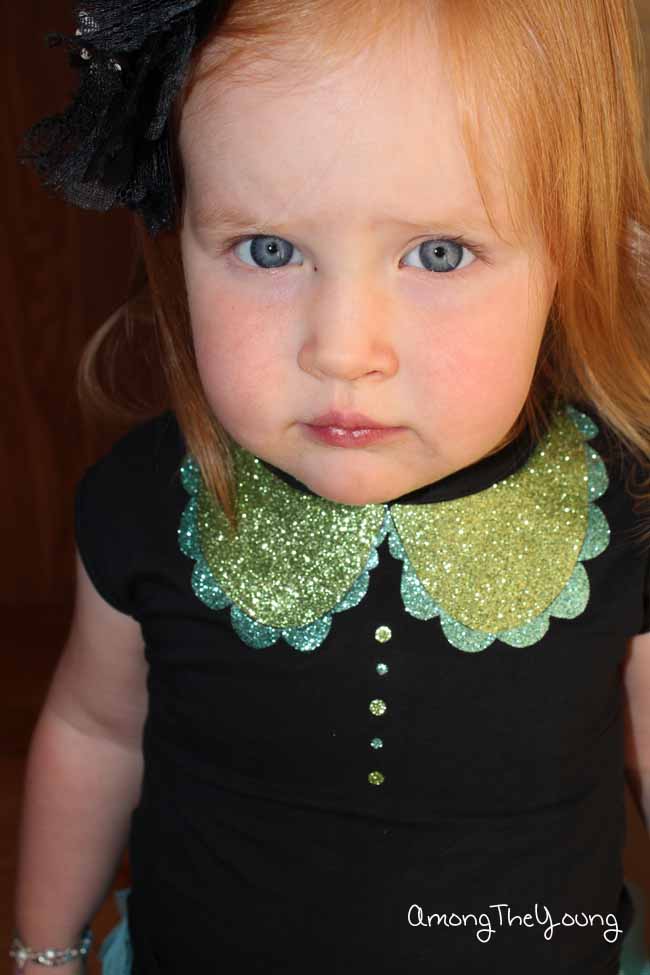 Check out my model – she's even looking away like all the great fashion bloggers do! What a little pro. Watch out world!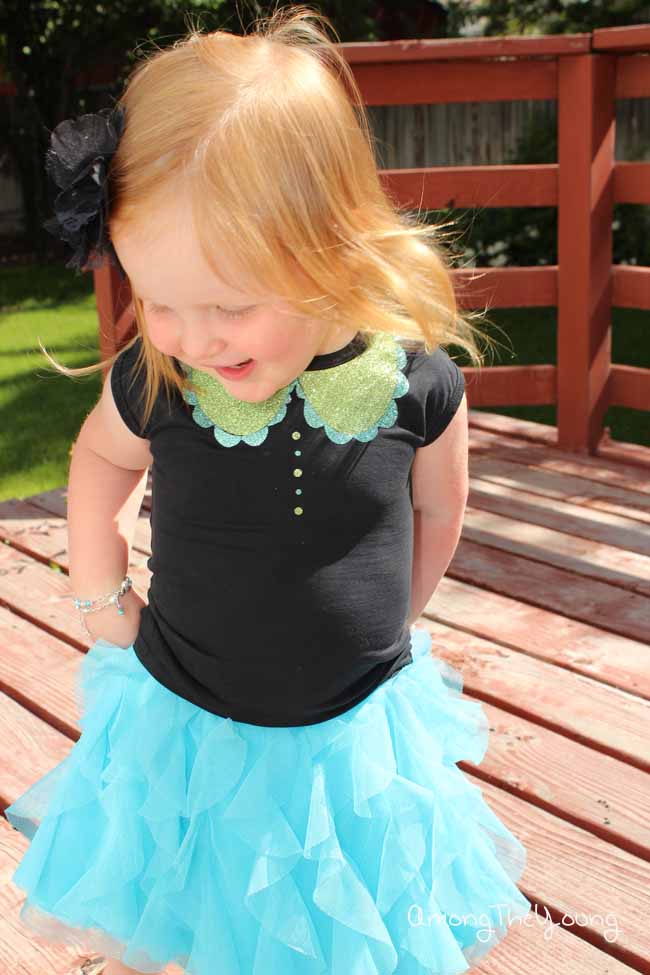 Trying to get a decent picture of a toddler outside on a beautiful day? Almost impossible, but hey – at least she looks pretty dang cute! Thank goodness for my camera that can capture this quick little toddler!