If you know me, you know I LOVE donuts. Big, small, glazed, maple…YUM. (Actually, I'm not a huge CAKE donut kind of girl. Hmm.) Krispy Kreme has a special place in my heart. I'm pretty sure I could eat an entire box by myself – no exaggerations here people. Since I'm obsessed with doughnuts I decided to have a special week dedicated to cooking/baking with Krispy Kreme. Because "normal" people can only eat one or two and have the rest of their dozen left over, right? I hear that's how it works, but I never have that many left over. HA!
To start our week off? Krispy Kreme Breakfast sandwich.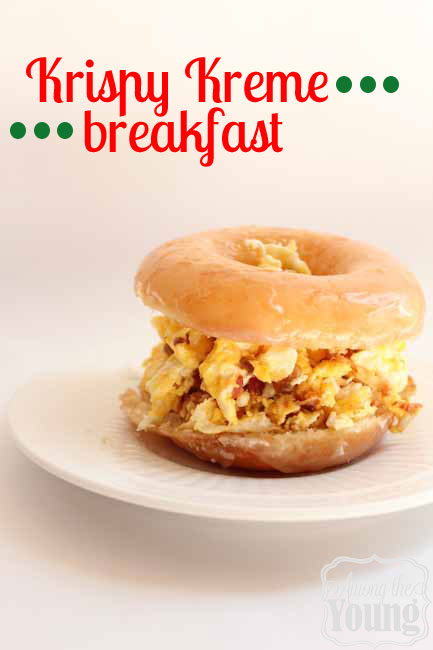 Handsome and I LOVE to make cheesy bacon scrambled eggs. It's quick, easy, and semi-nutritious. (HA!) We usually eat it on toast, but why not add a doughnut to make a Krispy Kreme breakfast sandwich? It's like a McGriddle, but better. Yup. And really, you can't mess it up. Just scramble some eggs any way you like (we add a few slices of Kraft singles cheese and some bacon bits). Don't go TOO crazy or you might miss out on the awesome sweet and savory flavor, if you catch my drift.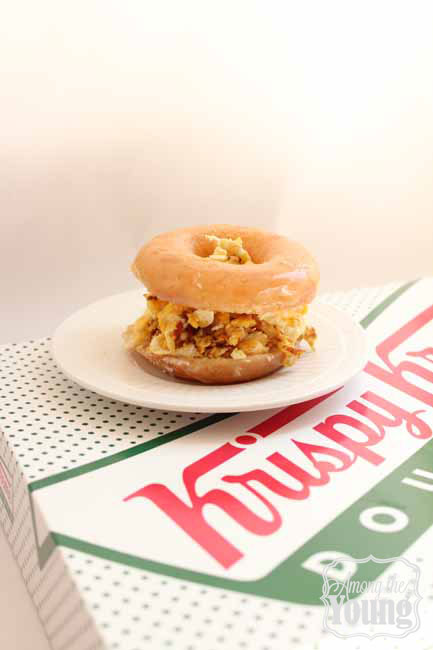 Again, best eaten with a fork. Oh man – you won't be disappointed. I wasn't.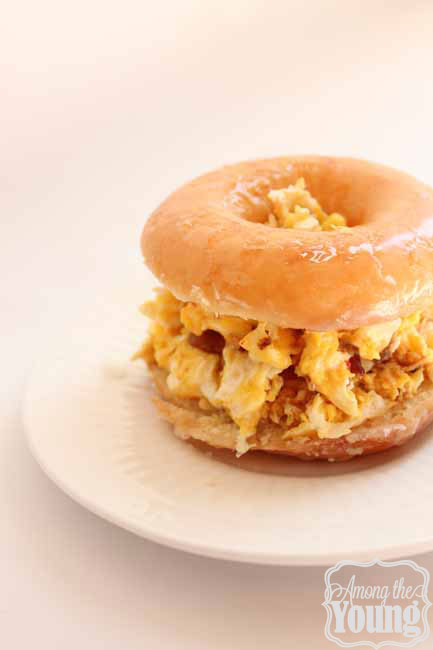 Stay tuned this week for some other fabulous Krispy Kreme ideas. YAY!