The challenge: Lace.
Challenge accepted.
Mission: Lace workout tank.
To me, it was just a no-brainer.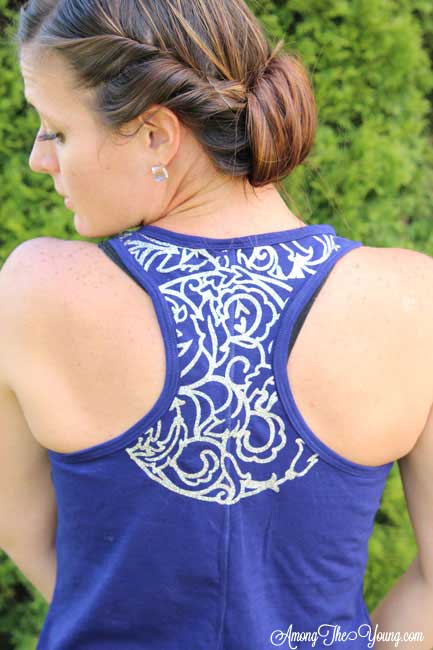 In high school, I was OBSESSED with lace. Technically, I still am, let's be honest. Add sparkles or sequins to that lace and I was past sold. Needless to say, when I bought a bedazzler – yes, yes, I DO own one – that MOST of my lace items were turned into sparkly awesomeness. It's true.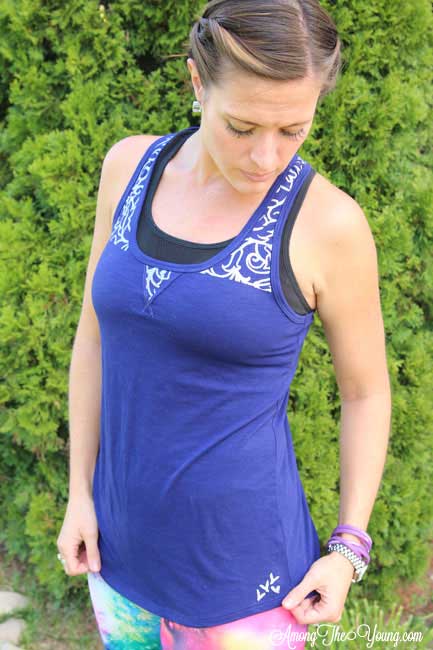 So when I heard the "lace" challenge from Cricut, I knew I wanted to use something sparkly. (Obviously.) Plus, I'm obsessed with the iron-on glitter vinyl – in case you hadn't noticed. It's a little ridiculous. I mean, how many t-shirts can one make from glitter vinyl? I'll let you know if I ever stop making them.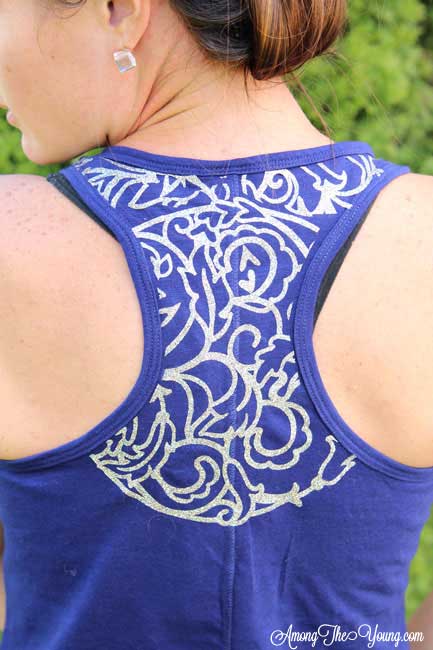 I've also been in a little bit of a rut with my workout tops. (Don't worry –
Agnes and Dora
has me covered on leggings.) So here I am, and I need to do a project with lace, and I need new workout tops. BINGO. Lace workout tank.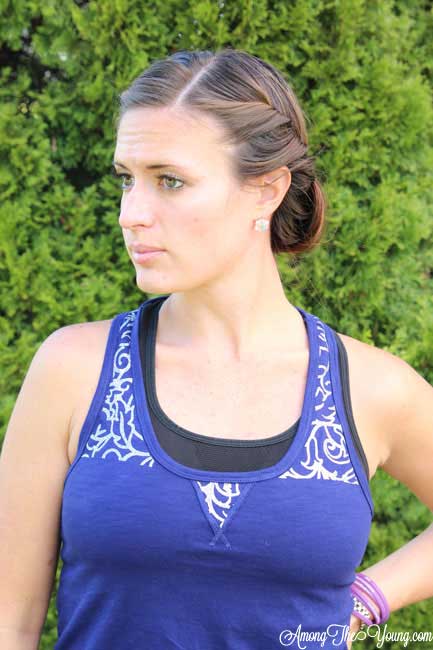 Don't be deceived by the cuteness of this top – it was kind of a beast to make. There were a few times (during the weeding vinyl process) that I wanted to gouge my eyes out with the weeding tool. Alas, I conquered! And I was quite pleased with the results.
Handsome says, "Wow, it turned out even better than I imagined!" Gee thanks babe – glad you thought my lace workout tank was gonna look like crap.
PLUS! One of my most favorite parts is this lower section. THAT, my friends, would be weeded garbage from my lace. I thought they looked like hearts, so I put them on. But the more I looked at them, they reminded me of cat food. Hmmmm….what is your opinion?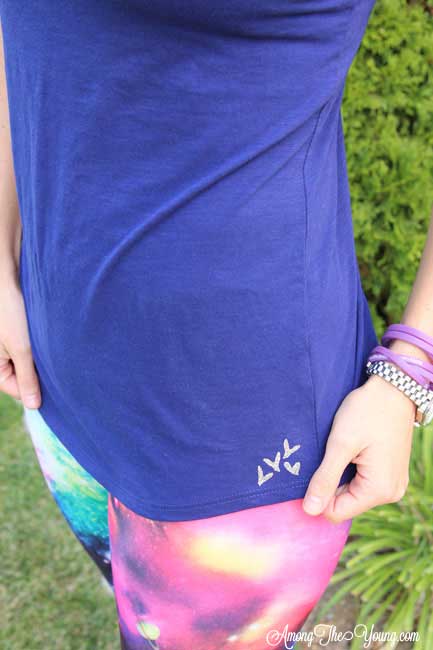 And can you believe that there are 9 other fabulous ladies that were with me through this lace challenge? All together, we've got some rad stuff dudes. CHECK IT OUT!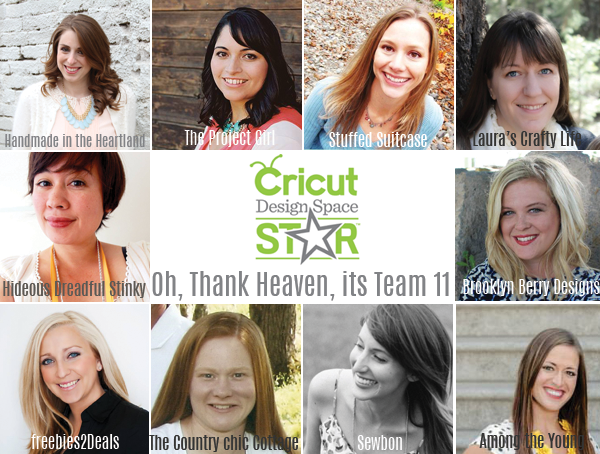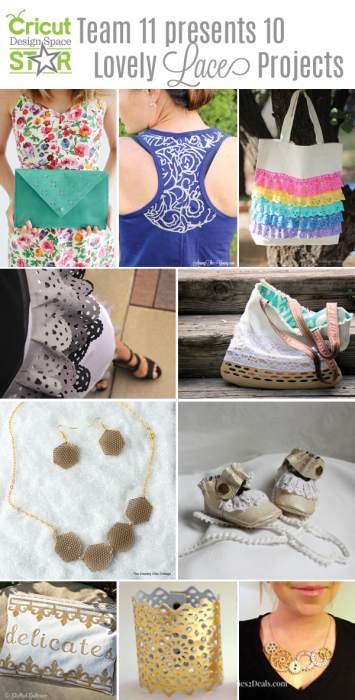 10 Lovely Lace Projects from 10 Lovely Bloggers
Leather Cut Out Clutch by Sewbon
Lace Workout Tank by Among the Young
No Sew Ruffled Lace Tote by Laura's Crafty Life
Ombre Lace Ruffle Skirt by Handmade in the Heartland
Leather Lace Slouchy Tote by Hideous, Dreadful, Stinky
Geometric Lace Jewelry by The Country Chic Cottage
Gold Leather Baby Shoes by Brooklyn Berry Designs
Lingerie Travel Bag by Stuffed Suitcase
DIY Lace-Cut Gold Leather Cuff by The Project Girl
Gear Statement Necklace by Freebies2Deals