Guys! I'm so excited for my laundry room makeover featuring Expressions Vinyl! This is something anyone can do in a very short amount of time.
When the time came to buy a new washer and dryer I knew I wanted BLUE. It's always been my favorite color and I was set: BLUE. The end. Done. We found the perfect washer/dryer set and all was well.
After using my gorgeous blue washing machine for awhile I noticed several little scratches on the top. This was everyday use, from placing the detergent on top, and from leaving other clothes on top of the washer. Nothing big, but for my control freak self it simply would not do.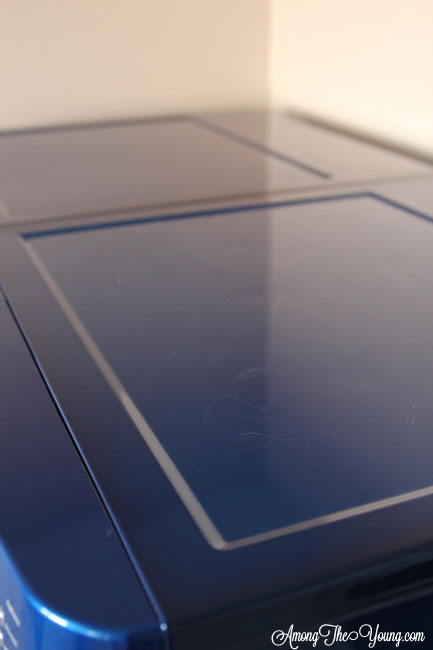 Thus, the laundry room makeover began. What could I put on top of my washing machine to cover the scratches and prevent more?
I finally decided I wanted to use something from Expressions Vinyl for my laundry room makeover – they have the best selection of vinyl for the cheapest prices.
After searching Expression Vinyl's extensive options, I found it. The perfect option for my laundry room makeover. (It's called Dark Blue and White Polka dot.)It matched the blue perfectly and had the cutest little polka dots.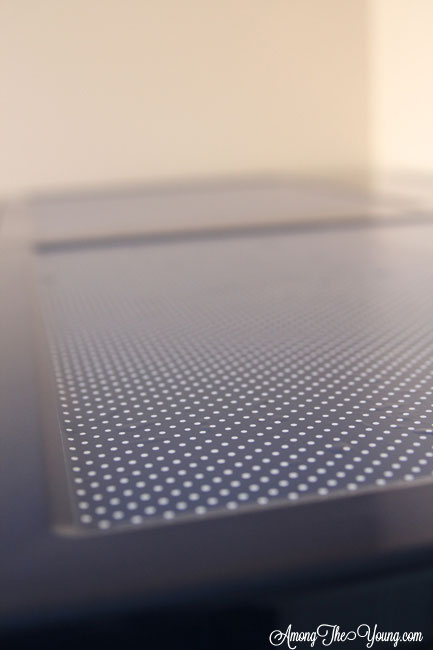 I bought several 12×24 sheets because I didn't know how far the vinyl would go. I ended up using about 3 sheets total. Two for each panel plus a little bit more.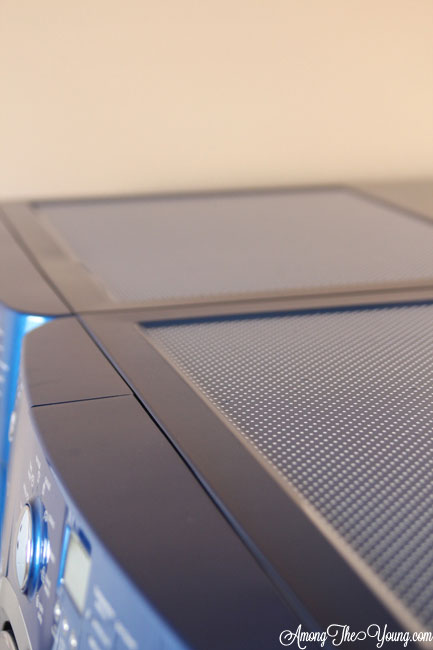 This was the trickiest part – I had to line up the two pieces of vinyl so the dots looked continuous. No, it's not perfect but it looks pretty close! If you look, you can see the lines of separate vinyl. (But that's only because you're looking!)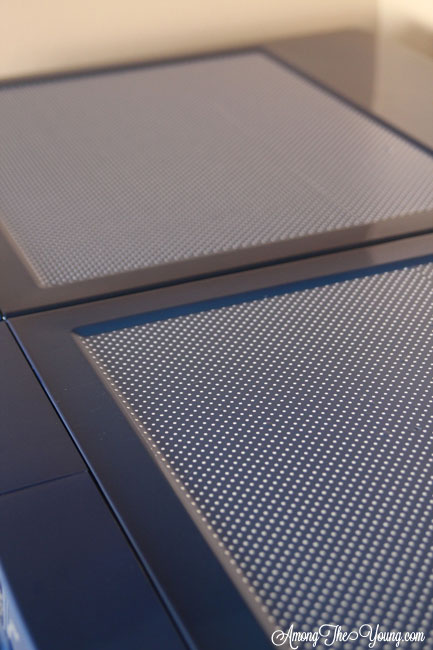 Now, I can do my laundry in peace without those obnoxious scratches taunting me. Praises be to Expressions vinyl and this amazing Blue polka dot vinyl. Again, this was something super small, but it made a huge difference for this room. Laundry room makeover for the win!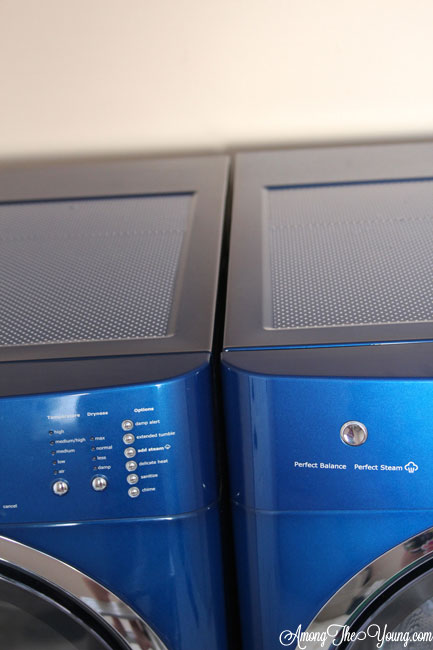 Shop this post:
Washing machine
Expressions Vinyl indoor vinyl