*This blog post may contain affiliate links to support my cookie / donut / all things pastry eating habit*
After I created my Lindor Inspired faux margarita, I was addicted. I guess it was only a matter of time before the Salted Caramel mocktail followed because yum.

I was unaware how many different flavors of Lindor truffles there are – but caramel is right up there as a top choice.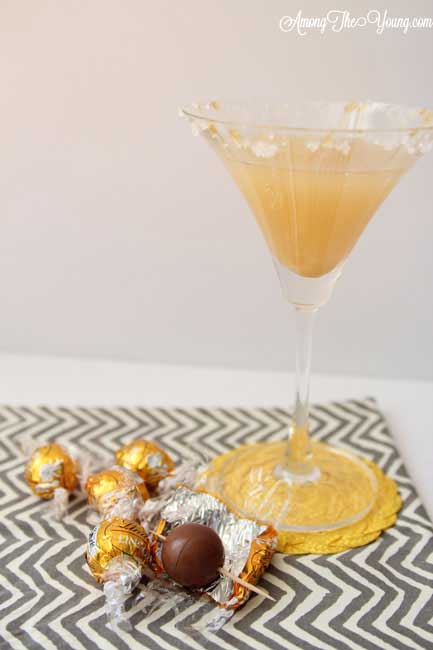 This Caramel mocktail was surprising to me because, well – I used a chocolate soda to balance to sweetness of the caramel. Chocolate soda – who knew? It's a little out there, a little strange, but after the first few sips, it really does taste like chocolate and it's pretty yummy.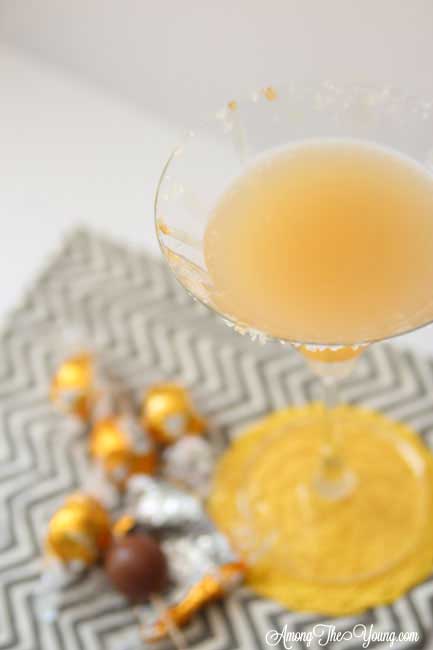 If you can't find the chocolate soda locally (I think I found mine at World Market) and you don't want to pay $30 for it on Amazon, you could always get a chocolate Torani syrup and make that work instead.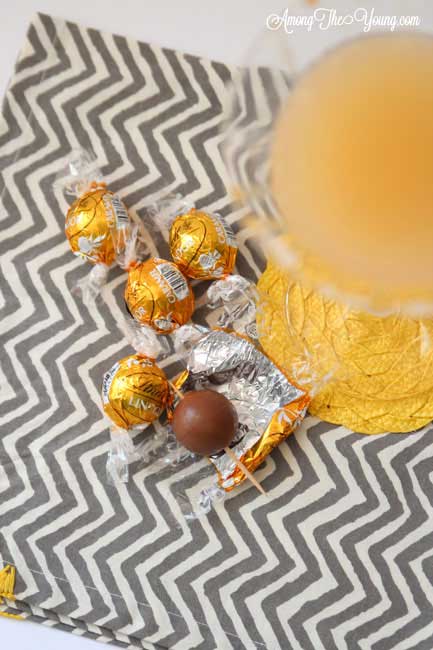 But really – other than that, this Caramel mocktail is quite simple. Mix, drink, enjoy. The best part is definitely eating the Lindor truffle after it's melted away in some of the fizzy carbonation. It's all soft and YUM!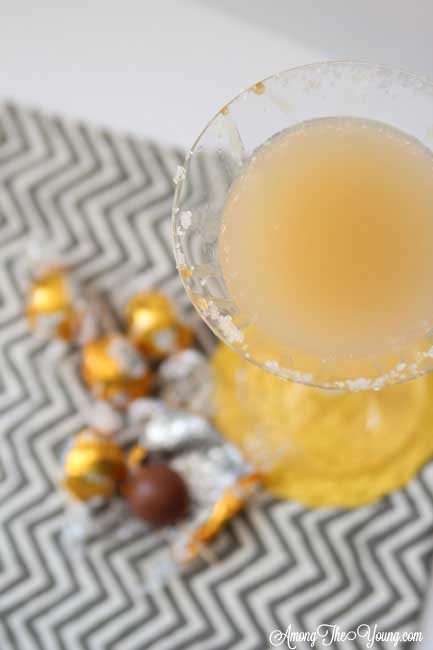 Plus, this drink is just sweet enough that a little bit goes a long way. I love that – less is more Kaylynn. Let's not over do it.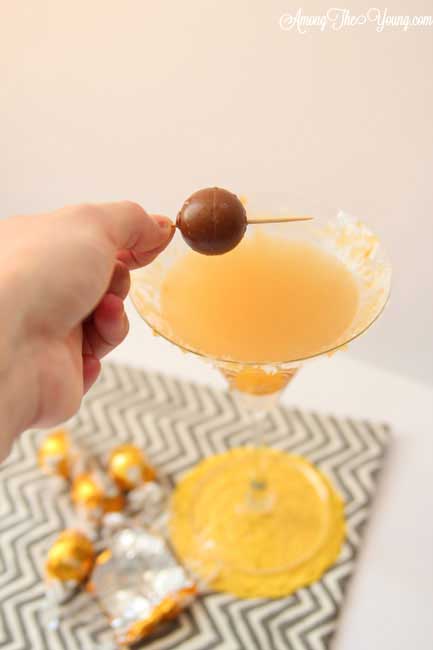 What's your favorite Lindor truffle and which drink would you like to see next??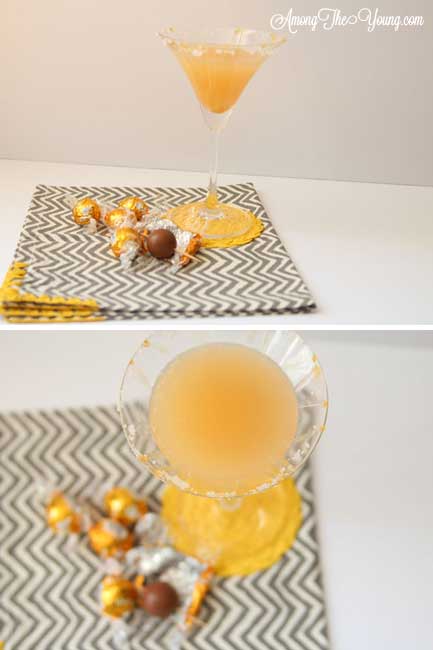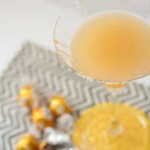 Lindor Salted Caramel Mocktail
Ingredients
¼

c.

chocolate soda

¼

c.

club soda

3-4

TB

or squirts Caramel Torani syrup

1

Caramel flavored Lindor Lindt truffle

Sea salt

for the rim

Caramel ice cream topping
Instructions
Drizzle or dip some of the caramel syrup onto the rim of the cup. .

Dip the rim into sea salt.

Carefully pour chocolate soda, club soda, and syrups into the cup.

Stir gently.

Poke a toothpick through the Lindor truffle.

Insert in drink.
Also – anyone up for a virgin Piña Colada? You won't regret it!