I've been wanting to work with Lucy and Lyla (found here) for a LONG time. So when they agreed to party with me, I was beyond thrilled. When I was sent this lace number I fell hard. Lace and flowy tunics are meant for twirling. The end.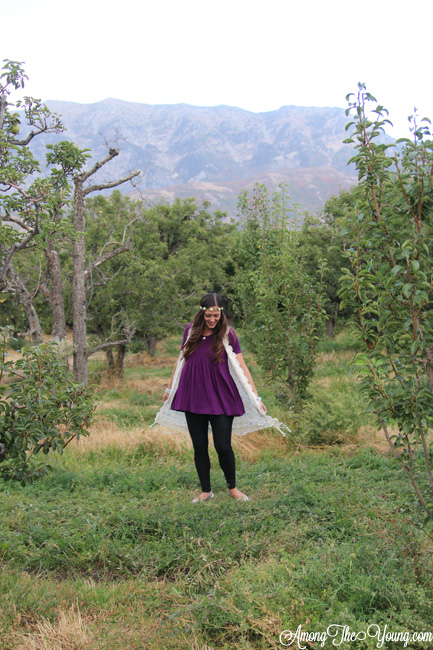 Embarrassing fact: I have a shopping problem. Not really, but I like to joke that I do. I was an addict on Groopdealz and Jane until my husband intervened. If you're not familiar with these sites, beware. Anyway, ANY TIME I would see anything sold by Lucy and Lyla I a) loved it and b) bought it…usually with no questions asked. I'm not lying. I was/am obsessed with Lucy and Lyla and HAVE BEEN for a very long time.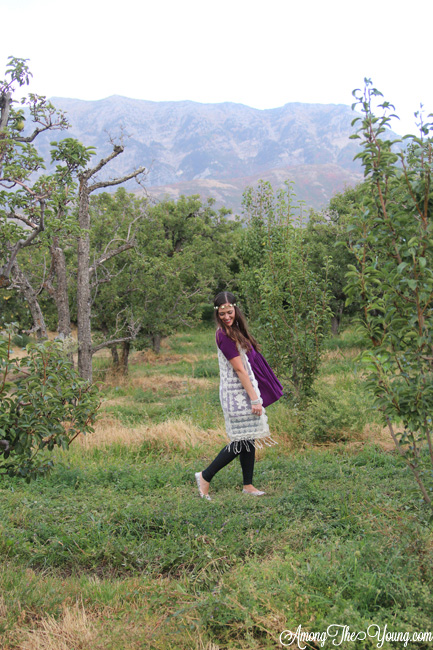 Moral of the story: Lucy and Lyla has the CUTEST stuff and 98% of it has Kaylynn's full approval.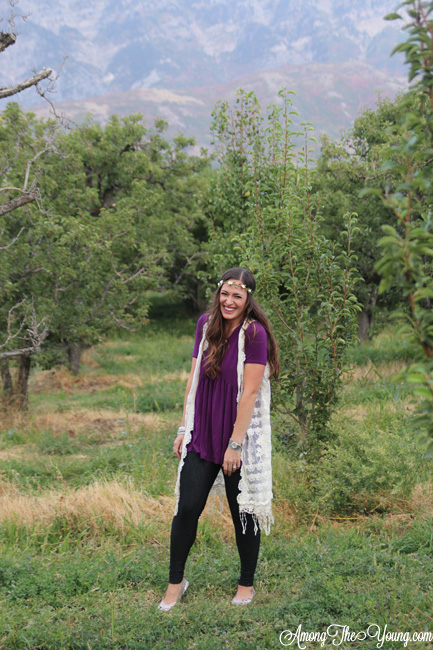 Plus, I love the lacy look that can be boho chic or straight hippie. And that purple tunic compliments the whole thing perfectly.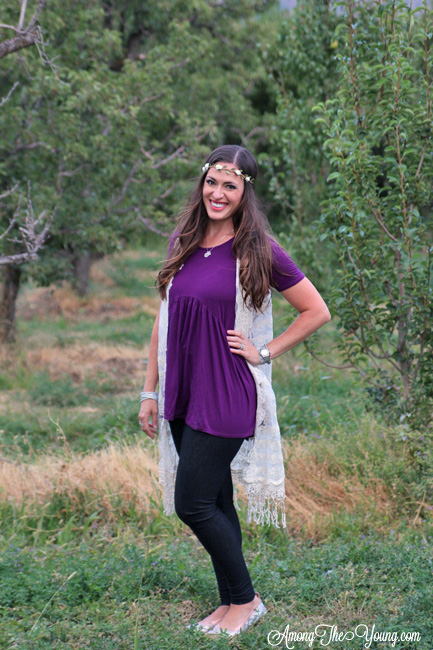 Leggings: Agnes and Dora
Tunic: Agnes and Dora
Lace Shawl: Lucy and Lyla (found here)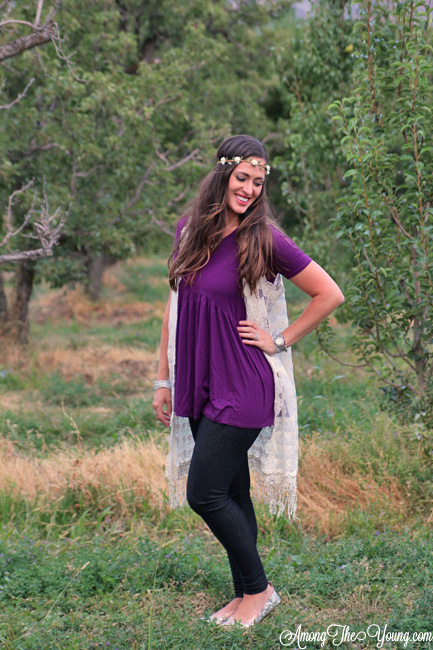 So we're snapping a few fast pictures, and my 5 year old who typically LOATHES pictures asks, "Can I be in a picture?"
STOP EVERYTHING.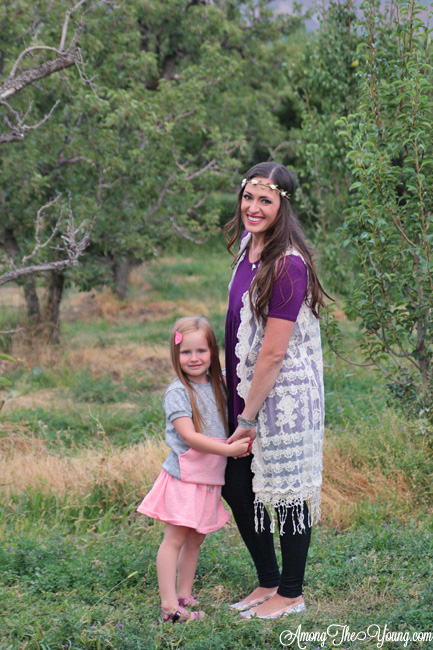 Let the kid be in the picture. Let her be in ALL the pictures – I don't care.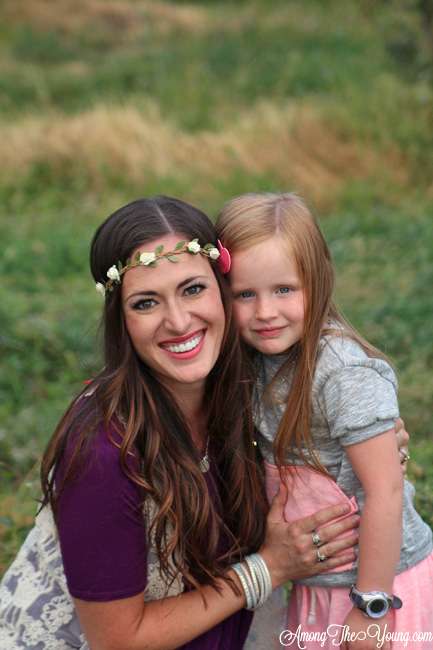 One of my fears as a blogger and constant-picture-taker is that my kids will always see me with the camera and hate it. At one point, it kind of did come to that. It's only been fairly recently that this little one has shown less resistance to being in pictures.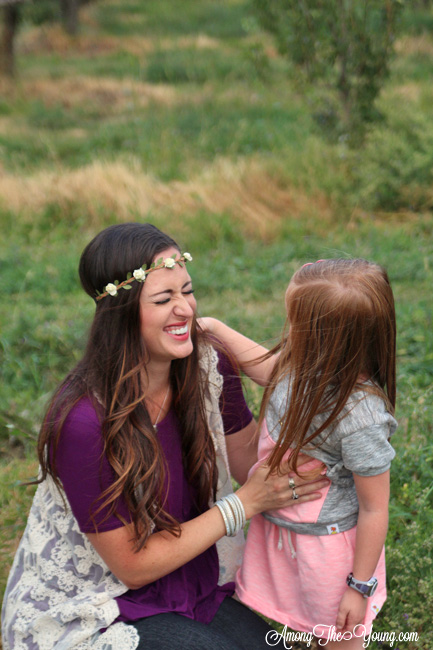 Maybe it's because we're trying to make it more fun? Maybe it's because I'm ok with candid shots and not the perfect smiling shot? Maybe it's because we're laughing and playing instead of fake-smiling. Who knows. Either way, I'll take it.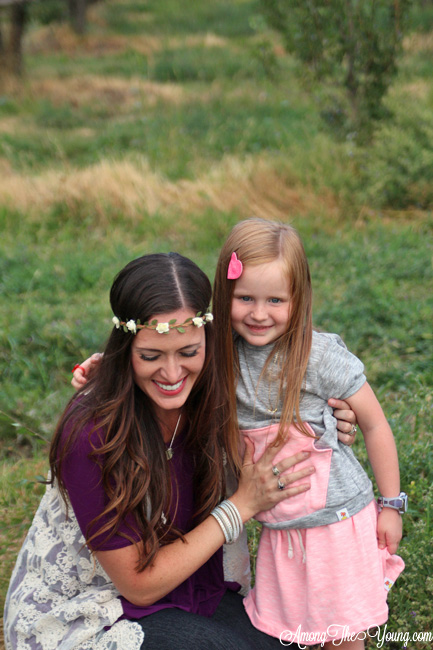 Here's one more look at the beautiful lace Lucy and Lyla ….shawl? What is it? It's amazing, that's what it is.