Get ready babes, because this week I'm professing my love for Agnes and Dora. I know, I know… you've heard it a zillion times from my lips, but SERIOUSLY. If you haven't checked them out by now then shame on you!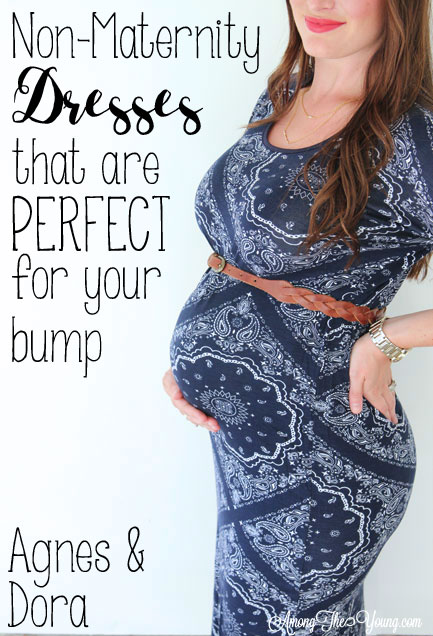 So this summer they rolled out a new line of dresses, and this was one of the designs. Some call them dolman, others call them t-shirt, I call them COMFY. They are to DIE for. Bump or no bump, these dresses are light, airy, and have the cutest patterns. Again, why am I not wearing one right now?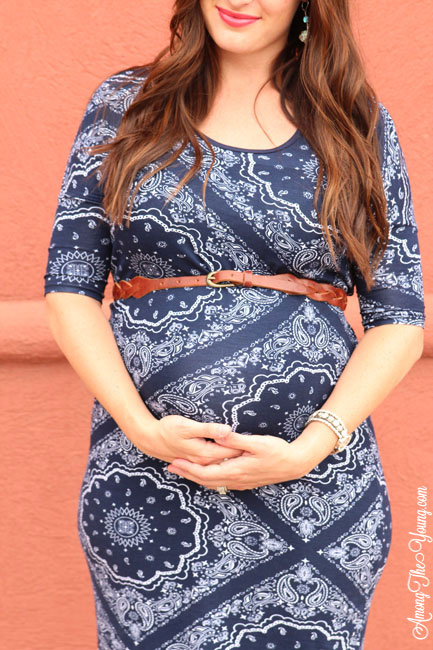 The biggest thing (for me) at this stage in pregnancy is DRESS LENGTH. I don't have time to be fixing my dresses to make sure it stays at an appropriate length. NO SIR. That requires stopping, bending over, adjusting. NO way Jose! I can't say it enough – the dress is a God-send.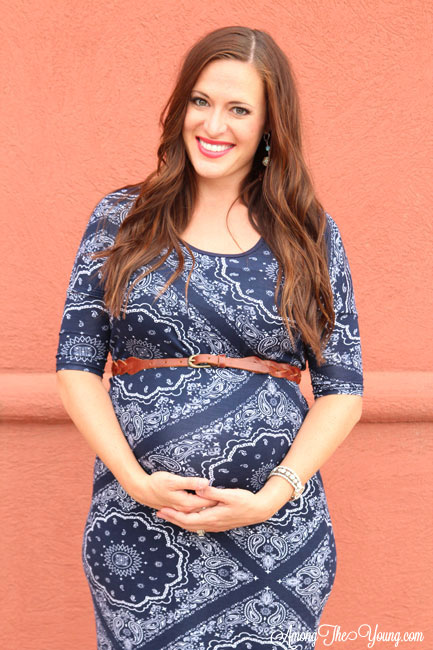 You've seen me use this belt at least three other times on this Non Maternity series – I'd HIGHLY recommend getting a neutral belt to finish this look off, but I've also worn this dress belt-less and it still looks marvelous. Just whatever look you are going for – GO FOR IT!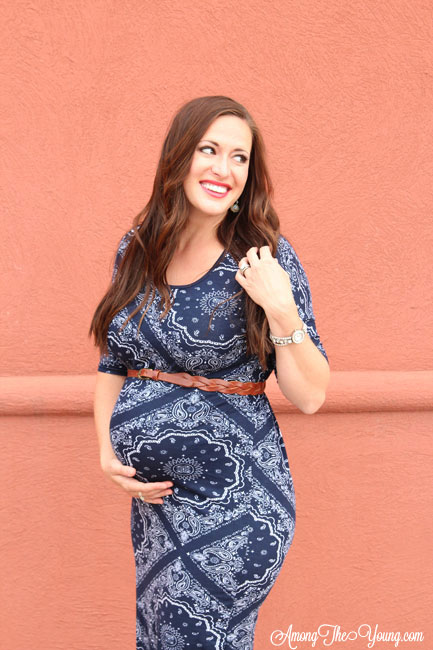 Something about this particular dress reminds me of a cross between a picnic table and cowboys. I'm not really sure why? Maybe it's because it looks like a cowboy's handkerchief? Who knows how my brain works!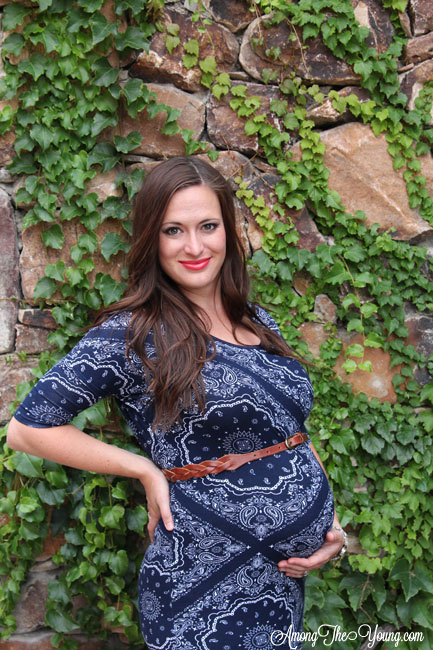 Anyway, if you're looking for comfort, style, and ease – Agnes and Dora is SO the way to go. But seriously. I'm obsessed with all things A&D does and their dresses are no exception. Bump or no bump, you are golden if you've got a good stash you are on your way.