*This Agnes and Dora dresses post may contain affiliate links to support my cookie / donut / all things pastry eating habits*
I know I say this every week, but GUYS – this Agnes and Dora dress really is in my top five. There's no way to describe how heavenly this dress feels on – wearing it… it's like a dream. Silky. Soft. Light. POCKETS. Have you caught onto the simple fact that if a dress has pockets it's an automatic win?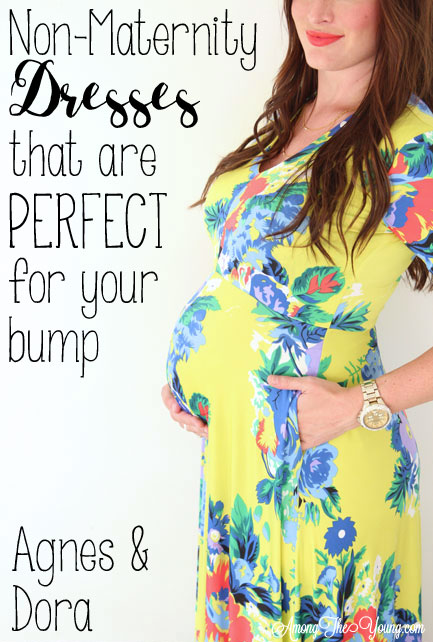 One of my cute blogger friends describes this feeling, as "I feel like I'm wearing pajamas, but I'm tricking everyone by wearing a dress. It's great!" I couldn't agree more.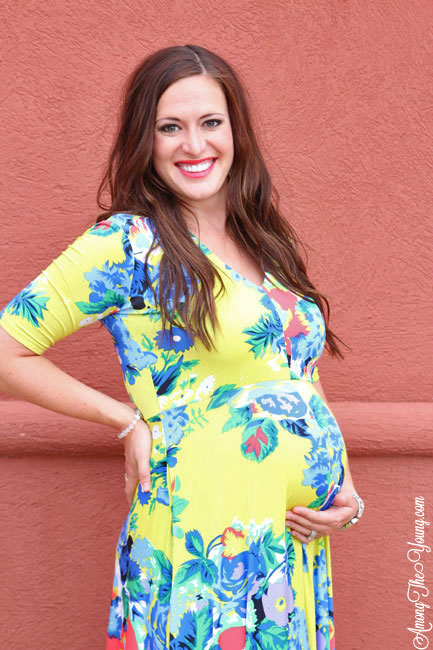 What is it about a dress that makes people think I am dressed up? Nothing could be farther from the truth – HECK NO I'm not dressing up – instead, I've got a silky dress with pockets. The joke is on you – I didn't shave and I am basically in lounge wear. Agnes and Dora dresses for the win!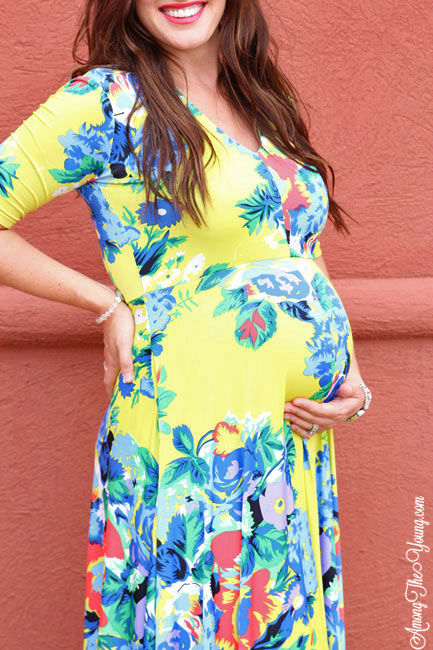 One reason
this dress
is SO awesome is that it's LONG. Without a bump, it's dragging on the floor – which I actually don't mind. It makes me feel taller and look skinnier. TRUTH. With a bump, it's still awesome because it doesn't drag on the floor but at some angles it almost hides your bump. Call me crazy, but I've worn several variations of this dress and there have been multiple times when people won't even realize I'm pregnant. Swear on my life – I'm not making this up. The dress HIDES bumps.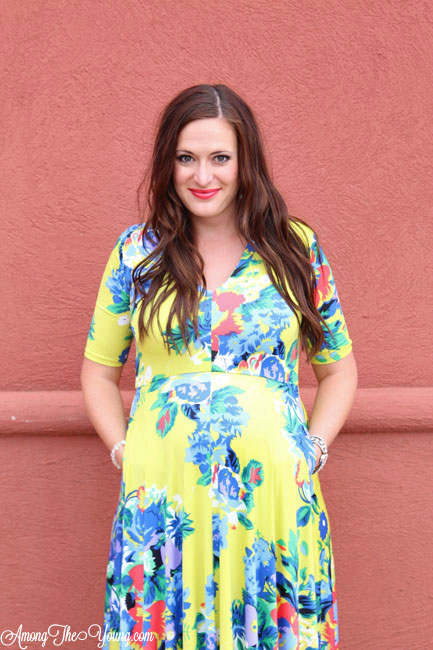 Don't get me wrong, it's not that I want to HIDE my bump – far from it actually – but it's fascinating to note that when I'm standing a certain way the dress masks it. Just a thought!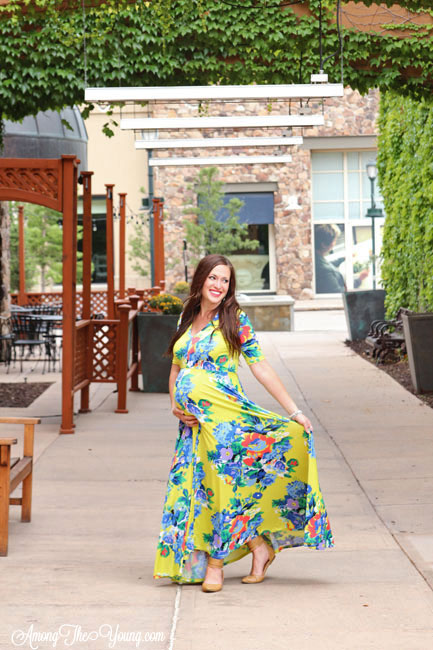 I really could go on and on and on about Agnes and Dora dresses – but I think you guys have caught on by now – anything from them is
just the best
. Leggings, tunics, shirts, dresses – you name it… WIN.