*This post may contain affiliate links to support my cookie-eating habit*
Guys – the love I have for this dress is UNREAL. Floral. Silky. Gorgeous neckline. Plus, I wore it pre-pregnancy, and obviously it works with the bump too.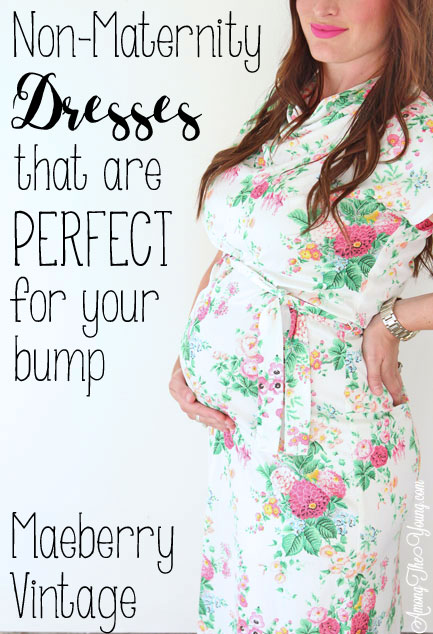 I'm pretty new to this whole "thrifiting" thing. I used to think that buying used or "someone else's clothes" was just gross. Growing up, when we'd drive by a garage sale my dad would always call it a "junk sale." While this is TECHNICALLY true, I grew up thinking yard sales and thrift stores just had "junk." How silly of me, right? Then my friend Lindsey dragged me to a yard sale a few years ago and I was hooked. Apparently I LIKE JUNK! Plus, it's not junk – it's like a treasure hunt! "Hey! I didn't know I needed that!" and "I had one of these when I was little and forgot about it until this very moment!" And yes, that IS the way I actually think. Add that to the fact that I'm obsessed with all things vintage? My love for Maeberry Vintage was born.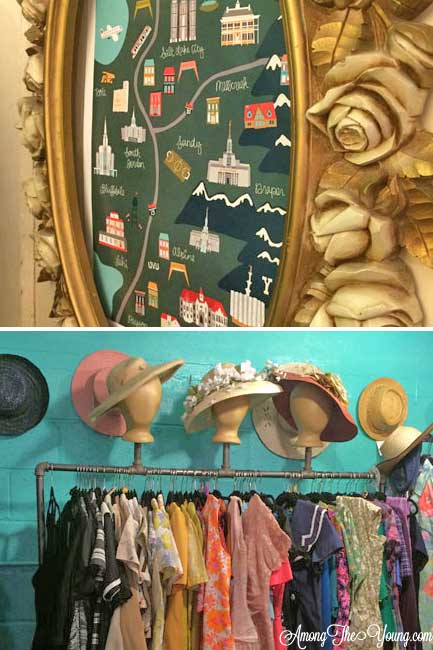 Guys – Maeberry Vintage is SO DANG CUTE. It's located in downtown Salt Lake and the selection is to die for. Seriously, things I never knew I needed – head turbans, briefcases, shoes – you name it! It's like a treasure hunt!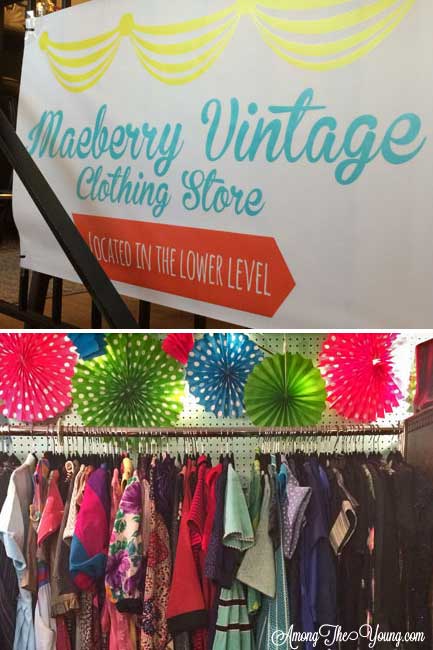 I bought a few dresses because I am the WORST at decisions, and three out of the four dresses I HAD to have will "still" fit me and my growing bump. (The last one is a super tight, super no-stretch navy polka dot dress – I can't wait to wear it after the baby comes – so sleek and elegant!)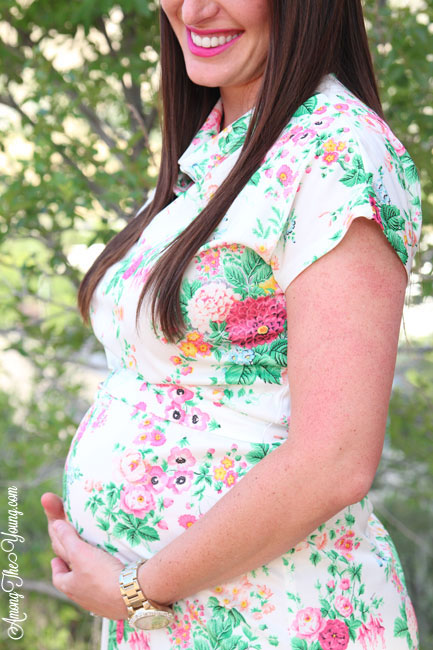 But really – words cannot describe the comfort this dress offers – and the best part? It's one of a kind, so while you can't find this exact treasure that I am wearing, you could go to Maeberry Vintage yourself and find your own magical dress!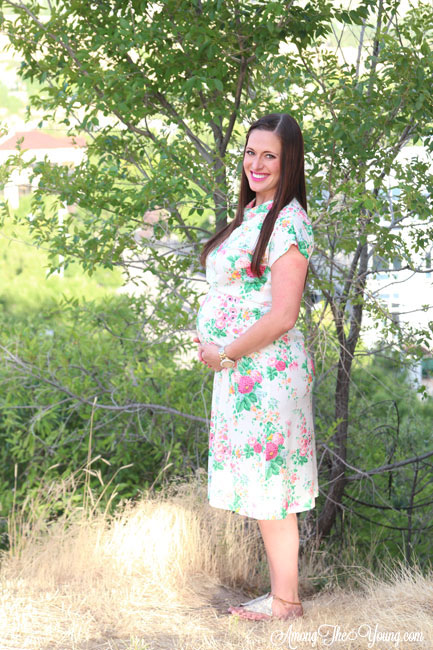 And yes, this is what I'm really like to try to take pictures of. Mostly laughing, lots of double chin. My photographer (aka Handsome) does a fabulous job catching all of my best moments.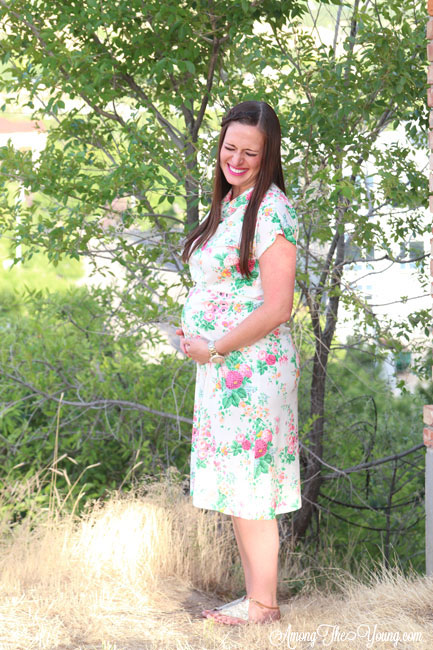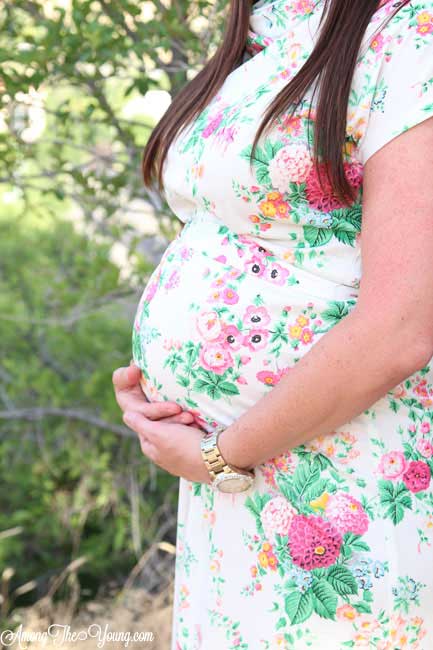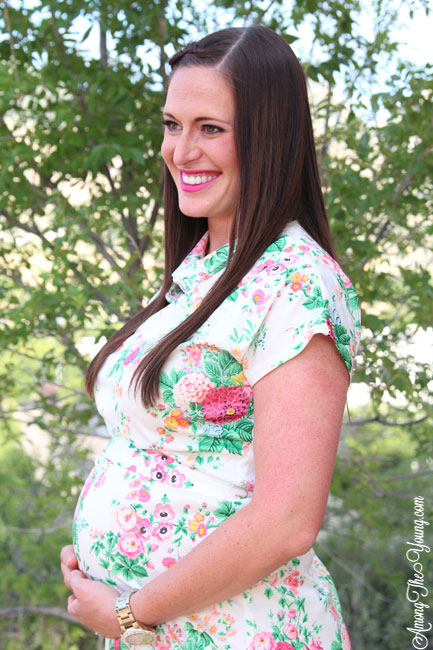 Do you have any vintage items you love to wear? Did you find them at a yard "junk" sale or at a thrift store?