Oh, an ode to my Sonnet James dress – guys. I've always loved these dresses.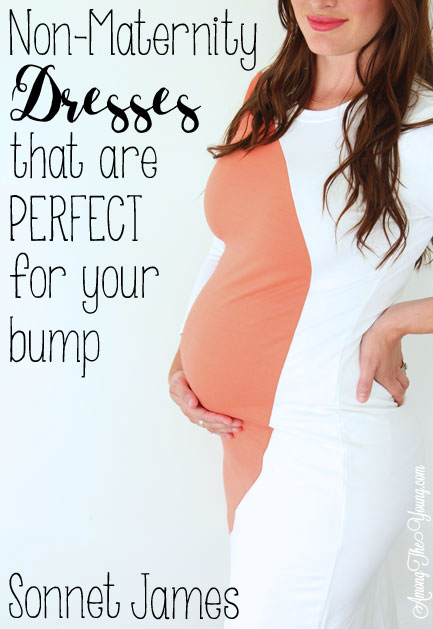 My good college friend introduced these dresses to me a few years ago and mentioned they were starting a Kickstarter campaign. As soon as I heard the Sonnet James (Whitney's) message I was hooked: Her entire line is designed to help moms feel comfortable and PLAY with their kids. That's right, get down on the floor, play at the park or playground, get dirty – then machine wash and repeat. The fabric is thick and breathable – and again MACHINE WASHABLE. No more dry cleaning or special cleaning instructions for your nice dresses. What a concept!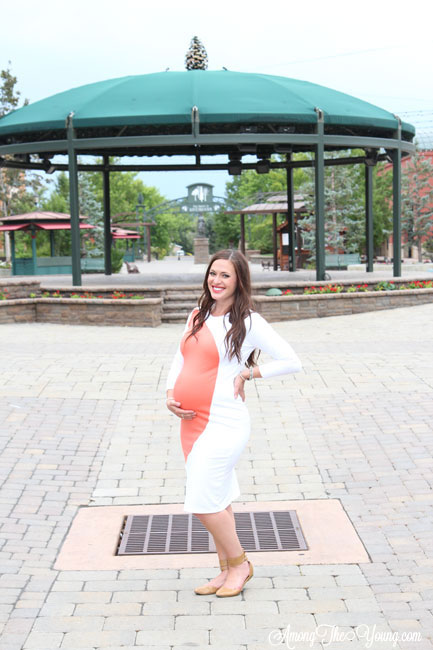 The concept of "playing" with my own child wasn't hard for me – my clothes never held me back, However, as a special education teacher it was really hard for me to look "professional" but still get on the floor and play with my students. This dress solved that problem for me.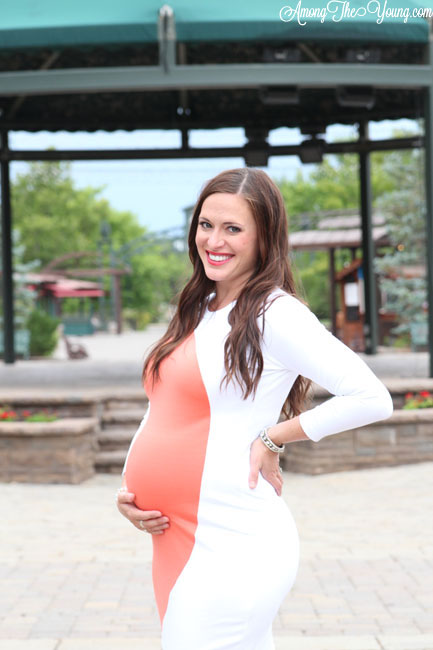 This dress I am wearing was actually part of the first line ever created and it was so popular that it keeps coming back. Classic and super flattering. Plus it comes in black as well.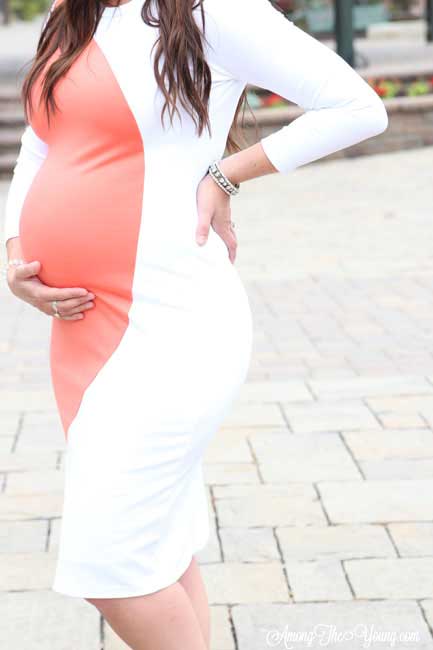 I didn't realize until I got this dress that it's mostly white with a smidge (semi-circle) of color. I was REALLY nervous guys. I mean, hello? It's a WHITE dress and I'm SOOOO pregnant. Luckily, the white isn't see-through and it's thick enough to suck everything else in (if you catch my drift).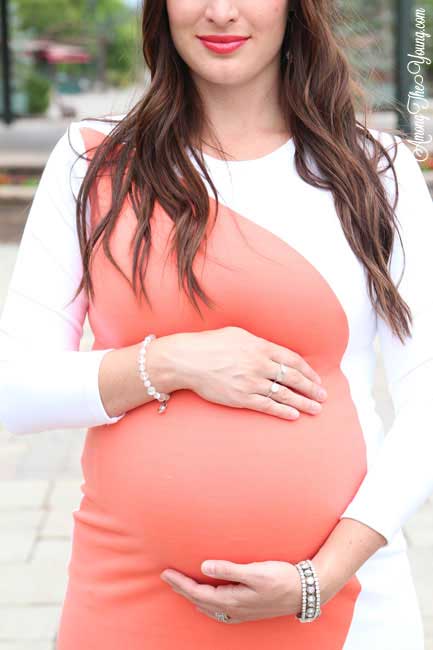 Plus it's stretchy and lovely. Stretchy enough to fit over my pregnant belly. Need I say more?