Nuts and Bolts? What the heck are you talking about Kaylynn? Ok ok – for all you people that have no idea what I'm talking about…. it's homemade Chex Mix. To DIE for homemade Chex Mix. But from here on out – aka, the rest of this blog post – I shall refer to it as Nuts and Bolts.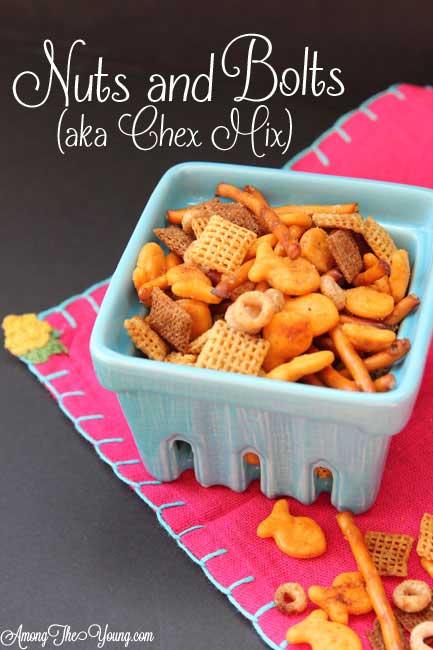 This recipe came from my sweet aunt in Canada – and let's just say….there is DELICIOUS food in Canada, but that's a different story.
So growing up, my mom had the recipe for THE BEST Nuts and Bolts. It was dangerous. So salty and delicious. And the texture? Oh man. The crunch of the two Chex cereals plus lightness of the Goldfish cracker….cannot be beat. And once you start eating, you can't stop. Literally.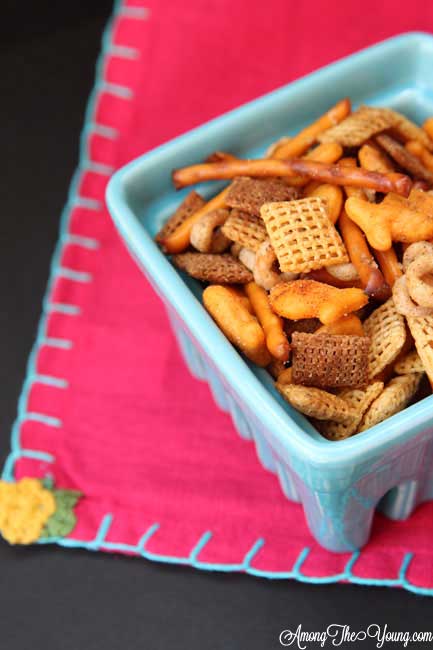 She'd always make BATCHES and BATCHES to go to Lake Powell. Needless to say, Lake Powell + Nuts and Bolts = an even awesome-er experience that you could ever imagine.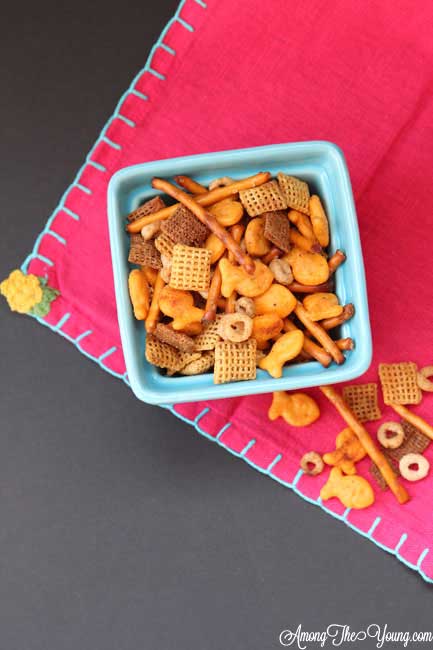 Remember how I used to think cooking was hard? Well, I did. It's kind of embarrassing to admit, but I look at foods I used to think were "hard" and I just laugh. These Nuts and Bolts …. yeah… I thought it was hard to make. Bless my heart.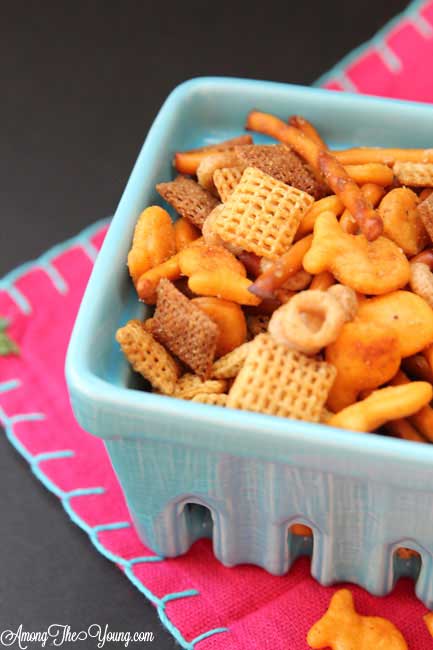 This is right up there as Handsome's most favorite snack – next to popcorn. It's addicting, salty, and oh-so-crunchy. No, there isn't crack in there, but it's super addicting. Dare you to try it…..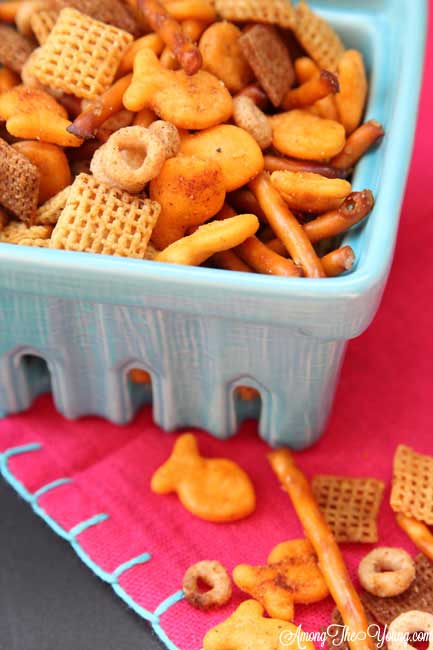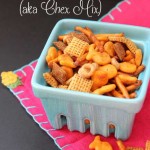 Print Recipe
Nuts and Bolts (aka Chex Mix)
Ingredients
1/4

lb

butter

1

TB

worchestershire

1/2

tsp

garlic salt

1/2

tsp

celery salt

1/2

tsp

onion salt

1/4

tsp

paprika

2

c.

Cheerios

2

c.

corn chex

2

c.

wheat chex

2

c.

pretzels

2

c.

goldfish
Instructions
Pour over dry ingredients.

Stir every 15-20 minutes.