Theme: Holiday crafts and gear
Team theme: Glitter
I know what you're thinking. Glitter?! NO PROBLEM! My creative juices are running low lately, but I'm pleased with the way this project turned out. And it was SUPER easy. Win!
Not only am I obsessed with glitter, but I love all things Christmas. Mistletoe being RIGHT up there, but the mistletoe I find is always gross, gnarly, or straight up ugly. Plus, it never lasts very long. So WHY NOT making my own paper mistletoe? It'll last. It'll be lovely (obviously). It'll be the colors I choose.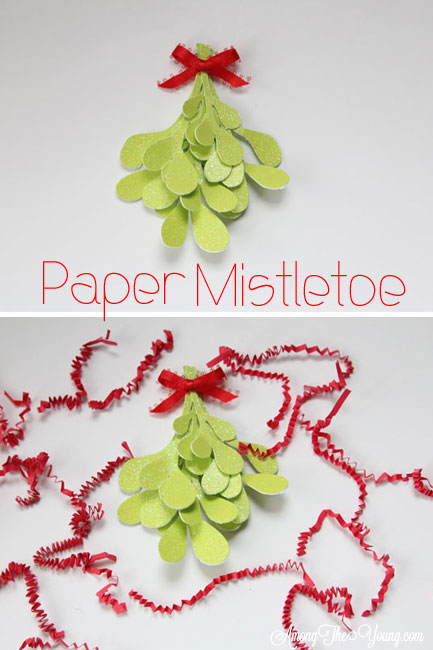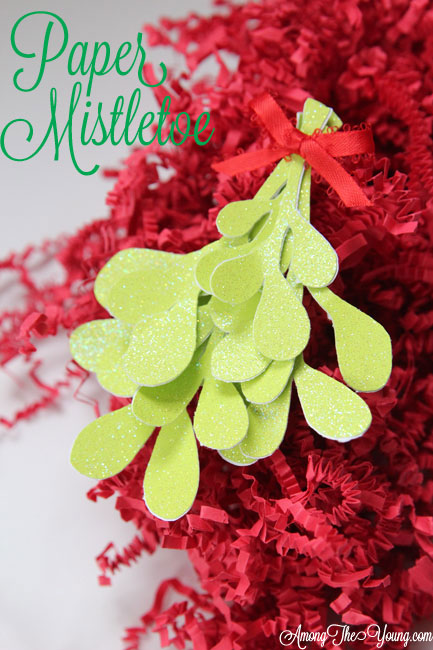 I just did a Google search for "mistletoe leaves" and found THESE bad boys. If you prefer felt instead of glitter – DEFINITELY check these out. SO dang cute!
I uploaded the picture into the Cricut canvas, cut, and VOILA! Paper mistletoe.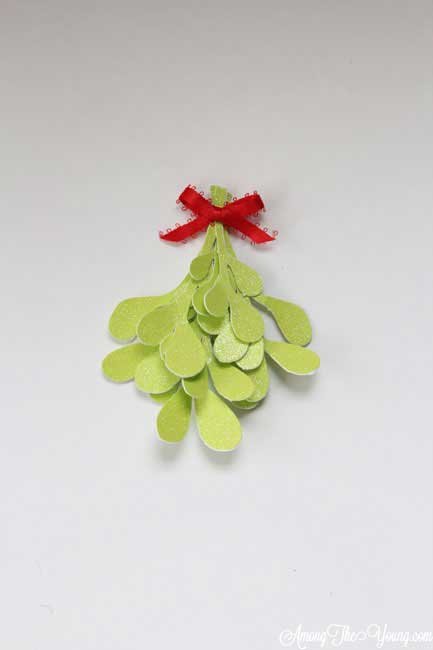 EASY. Easy. Easy. Easy.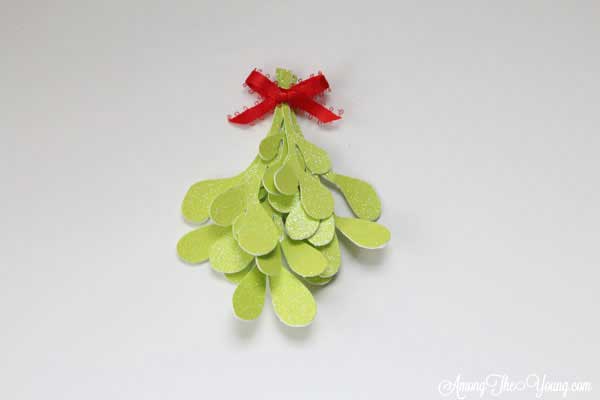 Ghetto part? I totally held this paper mistletoe together with a clear hair rubber band. Don't tell.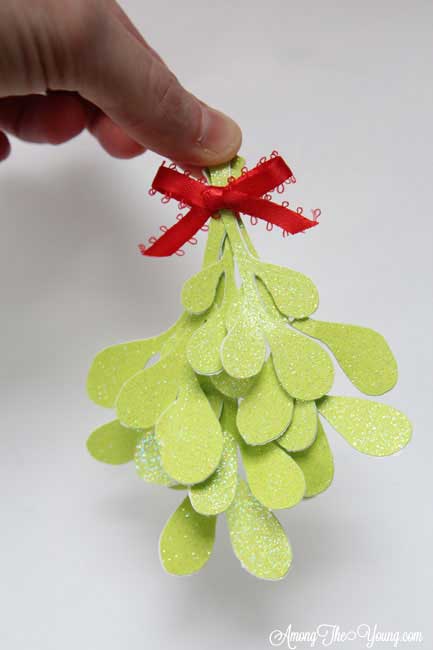 Add a red bow, and you're golden.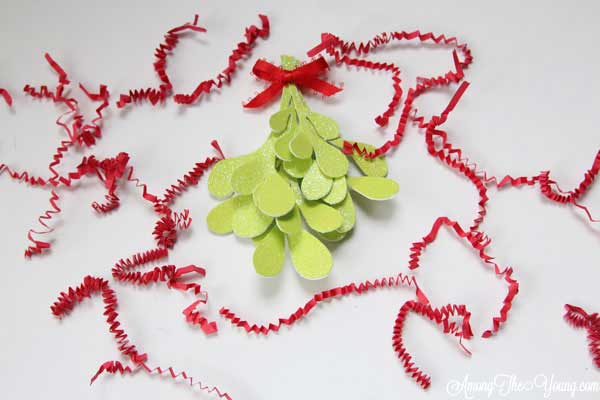 Since this is paper mistletoe I may just carry it around in my purse… just in case….you know…. I need it. I've always wanted to do that. Because…why not?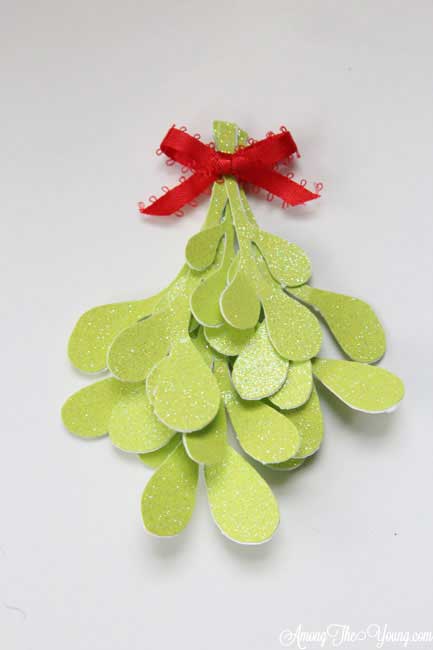 Had I been thinking, I would've snagged some pictures of me doing just that – using my sneaky tactics and pulling out my paper mistletoe at random moments.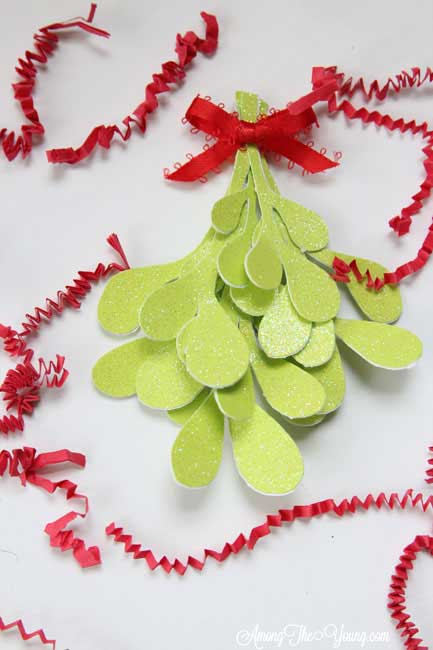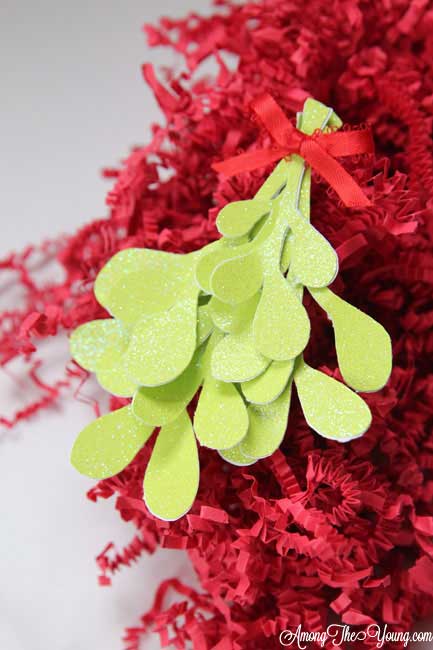 Huzzah for paper mistletoe and happy kissing.