Product was provided by World Market, but the opinions stated here are 100% my own.
Quick shout out: Happy Birthday to the sweetest 16 year old I know. Love your guts!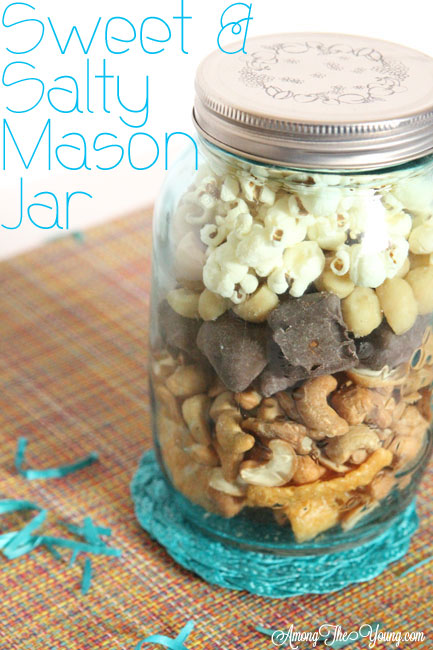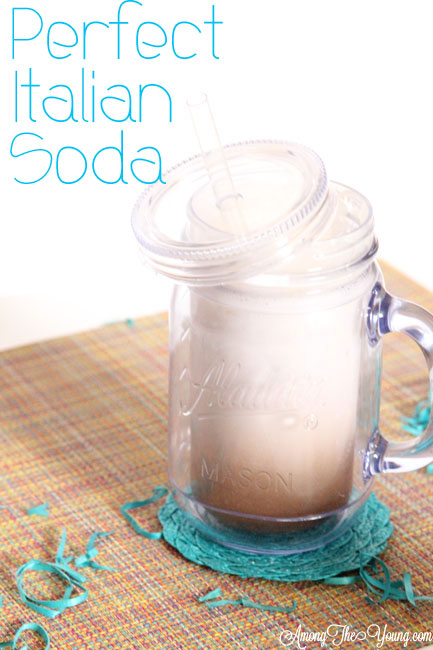 When I signed up to to do the Share the Joy campaign, I was in an entirely different place. I'd been put on Dr's ordered bed rest and I'd been in and out of the hospital multiple times for "complications." The plan was to "give back" to the people who were making my life easier: the teachers who'd taken over in my special education classroom and the midwives who'd patiently taken care of me at at hospital.
After the recent events, I had every opportunity to back out of this post. Nothing can prepare you for losing a child. But Handsome and I were determined to do something nice to honor those who had made our last hospital trip comfortable, even if it didn't have the outcome we'd desired.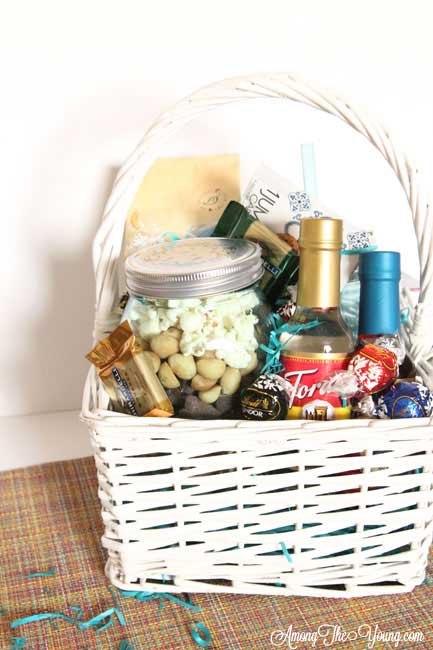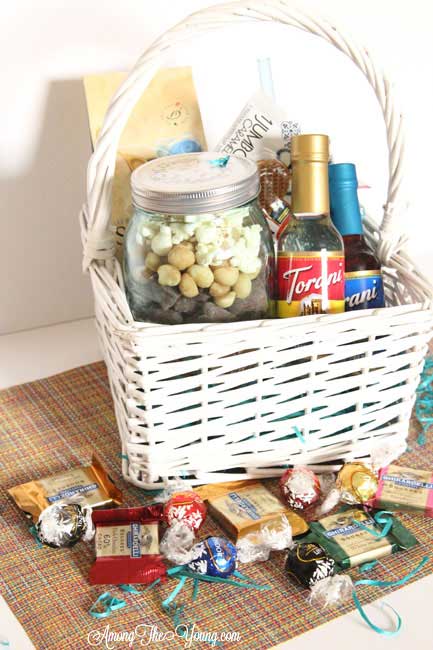 The plan was to do
gift baskets
, with the makings for a perfect Italian Soda and a salty mix of awesomeness. (We thought that was a
unique gift
idea.) So, the day I was released from the hospital, we made some funeral arrangements and then hit up World Market. I had money to spend and, for once, I wasn't concerned about saving any for myself. I wanted to spend it all and spoil the ones I loved. So we did. We went crazy. And it was rad.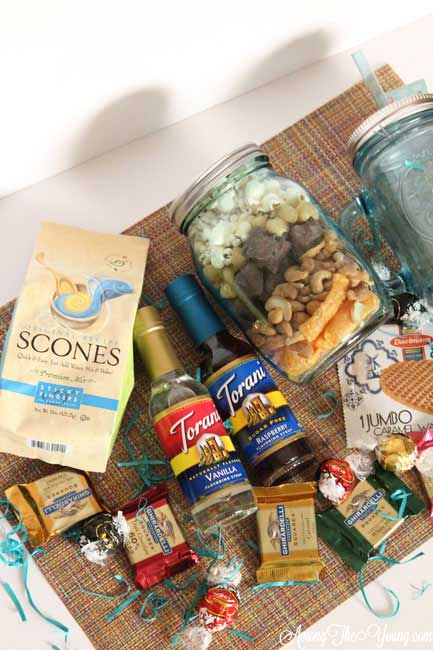 Assembling these treats and the basket, in general, was such a sweet opportunity to serve. Handsome and I sat in our living room and put each one together. I thought it would be hard and emotional, but it felt GOOD to actually be DOING something for myself and making a difference.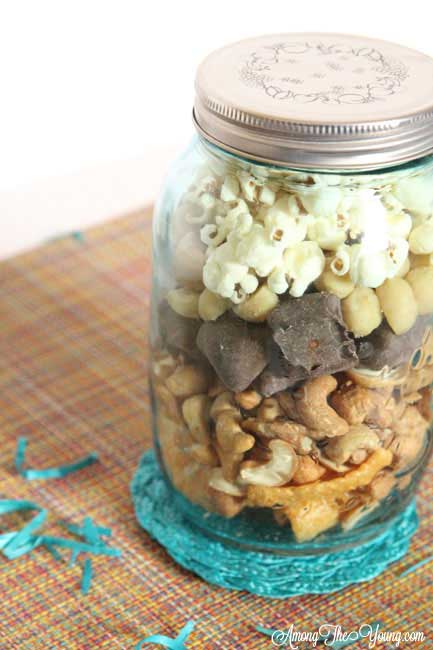 As a special education teacher, I know firsthand how it feels to be under appreciated. I put my heart and soul into my students and when the time comes to show the teacher some love….nothing. Not that I'm asking to be showered with gifts, but it would be nice to be recognized for all the hard work, diaper changes, behavior adjustments, and day to day of my job.
I feared that my midwives were the same way. Who says "Thank you" to them? Surely not new mothers – they are overwhelmed with the new responsibility of motherhood. People in my situation are most likely too overwhelmed with grief to think of thanking their Dr.
My two paraeducators from my classroom were getting hit hard with behaviors and other professionals telling them what to do. Without me, they were having to pick up the slack – more slack than they should've had to deal with.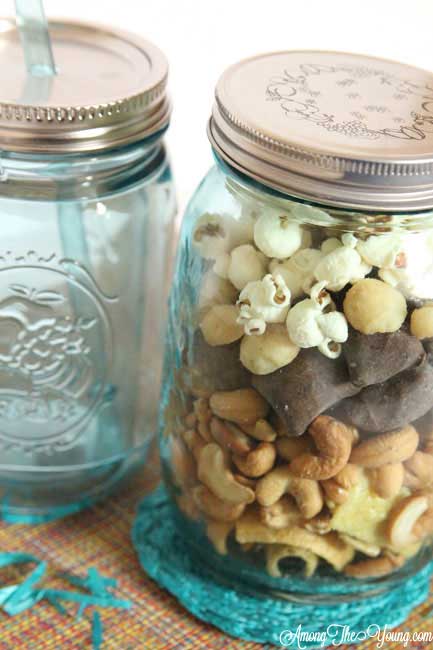 Honestly, this was the least I could do do. If I could've thrown in more or fit more in those baskets – I would've.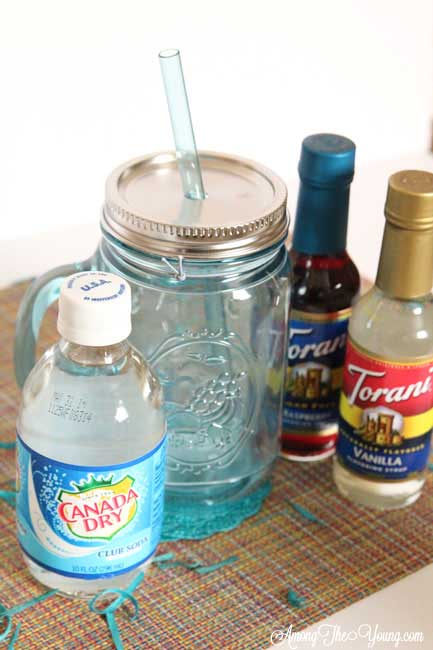 Delivering these baskets to my midwives was pretty emotional and amazing at the same time. We were right in our thinking …. who says "thank you" to their Dr? The midwives that were in the office were overwhelmed and said, "We never get stuff like this!" That made me feel awful, but I was glad I could give back to them just a little. They deserved some pampering.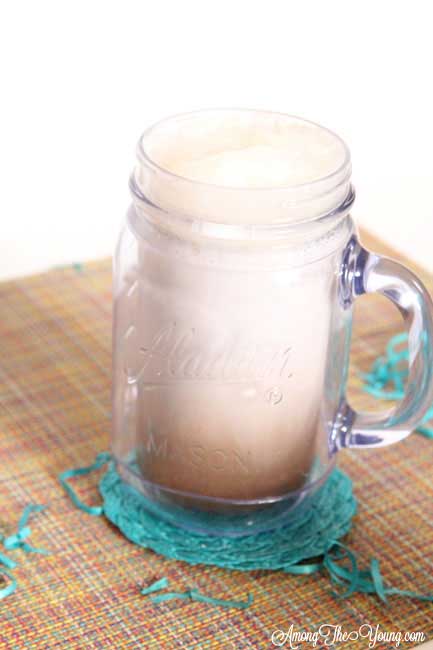 The most memorable thing that was said (and I don't ever want to forget) was when one of the midwives gave me a hug and said, "When we heard what happened, the three of us here in the office just sat and cried." It's people like that – these people serve and put themselves out there. They deserve so much more than I could ever give, but I was glad that I had the chance to show them just a little love.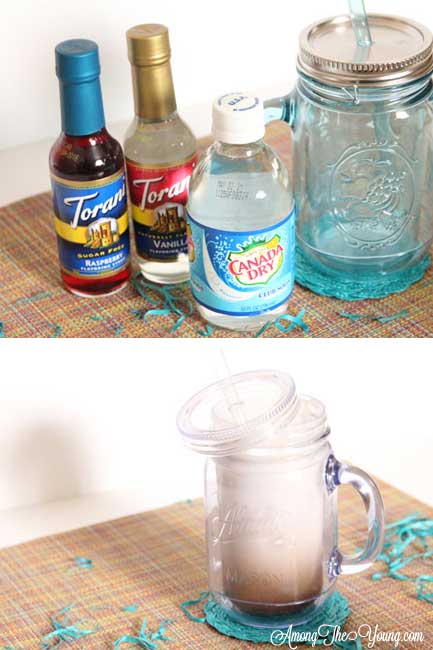 I challenge you to find someone who deserves some love – just because. You'll feel awesome doing it, and they'll feel special for just being noticed.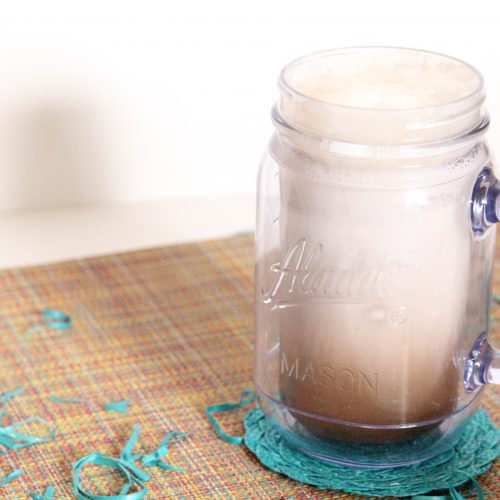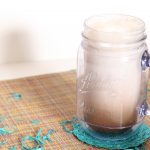 Pefect Italian Soda gift basket - Share the Joy
Ingredients
Club Soda

1/4

C.

Whipping cream or half & half

4-5

TB

Torani Syrup

Ice
Instructions
Put a thin layer of ice on bottom of glass.

Fill cup 3/4 full with Club Soda.

Add 1/4 c. cream and 4-5 TB Torani Syrup.

Top off with remaining soda.

Stir and enjoy!
[print_this]Sweet and Salty Mason Jar Snacks
Mason Jar
Vegetable Chips
Salted cashews
Chocolate covered peanut butter pretzels
Sea Salt Macadamia nuts
White cheddar Popcorn
Layer each of the above salty and sweet treats in your mason jar. Done.
[/print_this]
To make the Share the joy even sweeter, I threw in some of my World Market faves: Lindor chocolate truffles, Ghiardelli chocolates, a scone mix, and a jumbo caramel waffle.
AND – one of the women I made this basket for is Gluten Free – can we please just talk about the amazing selection that World Market has?! Almost everything was exactly the same, just in a gluten free version. I was super impressed how easy it was to make!
YOUR MISSION (should you choose to accept it): SHARE THE JOY CHALLENGE
In spirit of our Share the Joy Sweepstakes we are challenging you to give back to the community this holiday season using items from World Market. Choose a recipient (Share the Joy Challenge examples) and give back:
• Dinner for a needy family
• Gift Basket(s) for a first responder(s)
• Gifts for Teachers, Coaches or Mentors
• Food Gift Baskets for a Shelter
• Toys for children (hospitals, shelters etc)
• Coffee and Snacks for the homeless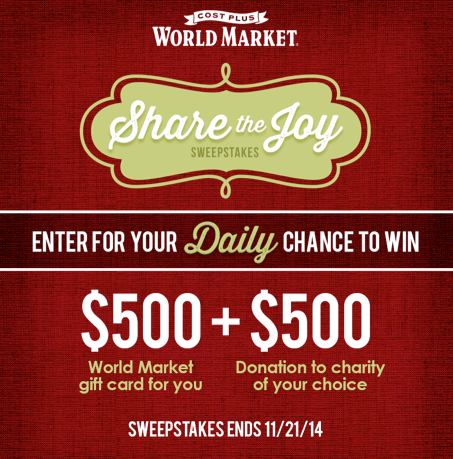 *
Enter for your daily chance
to win $500 World Market gift card for you + a $500 donation to a charity of your choice. (19 winners, winner each day)
*Participants will receive bonus entries for following World Market on their favorite social channels – Twitter & Instagram and for sharing an Instagram picture with a specific hashtag (#ShareTheJoy_WM & #WorldMarketSweepsEntry) telling us how they are Sharing the Joy this holiday season
*Beginning 11/3 – World Market will be sharing the joy with their Instagram followers by giving away a $50 World Market gift card per day through 11/21/14.
*Photos must be tagged #ShareTheJoy_WM and #WorldMarketSweepsEntry for giveaway consideration