This dress from Pink Blush (see it here) is one of my new favorites. Floral. Lace. (It may be tricky to see, but the top is a stunning black lace.) Comfortable.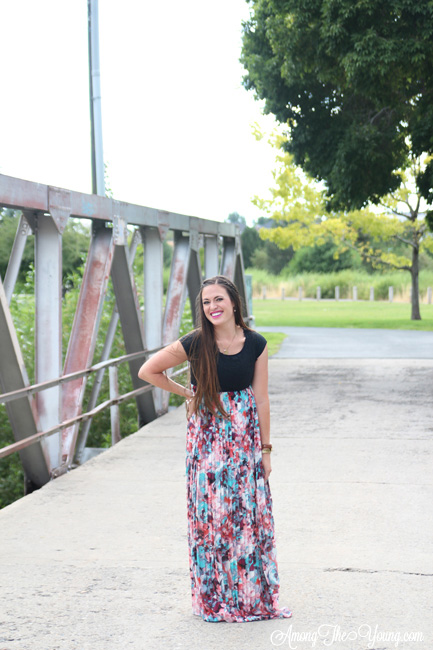 I mentioned in my Styled by Five post (where we featured Pink Blush) how foolish I felt for not realizing that Pink Blush is much more than just a Maternity shop. To my surprise, the maternity line is fairly new. Seriously, where have I been? Under a rock?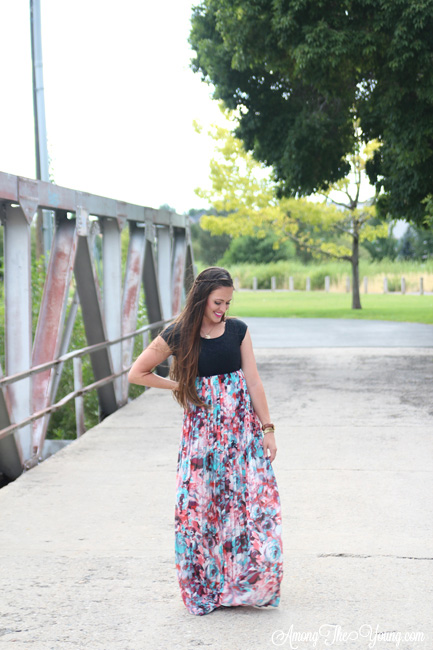 Don't get me wrong – I'm not one to buy a new wardrobe as soon as I am expecting, but the maternity line is to die for – super cute, classy, and comfy. There's something to be said about clothing that fits. It's priceless.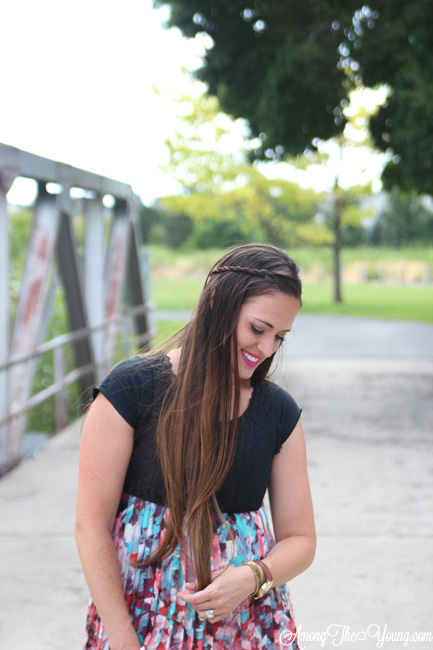 But enough about that! This isn't a maternity post! This is a "transitional" post – from pregnancy to nursing mama, Pink Blush has my back. Booya.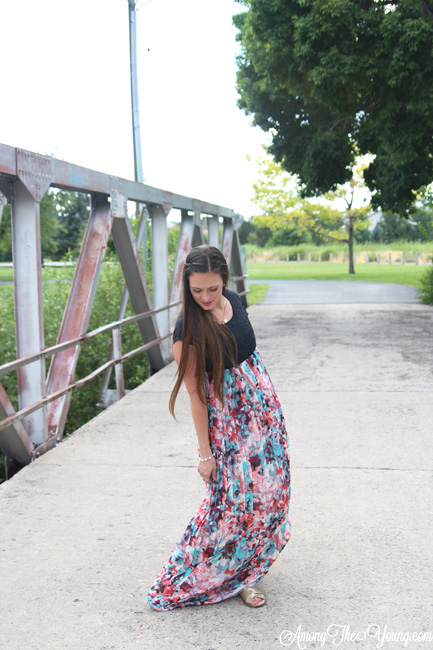 Transitioning into different stages of motherhood is definitely an interesting thing. I know I've said it already, but how amazing is the female body? I'm astounded.
This dress hugged in all the right places and is super comfy. All the things a dress should be, right? There are pleats along the bottom floral part of the dress, so it looks a little dressier than your average maxi dress. Plus, can we say slimming?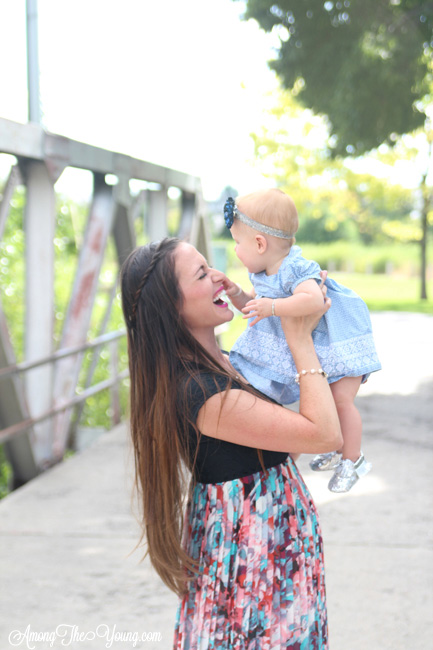 It was a super windy day as we were taking pictures and the dress has a lot of give – I promise you I am NOT expecting! I swear it was the wind!!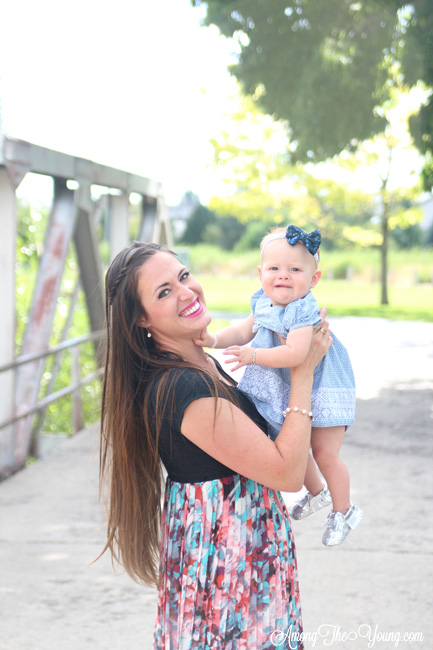 What is it about florals that make everything look so amazing? Is it possible that florals are a neutral? Maybe in my world they are. The other thing that I love about this picture? Those pearls. STUNNING. Even more incredible is the mission behind them. .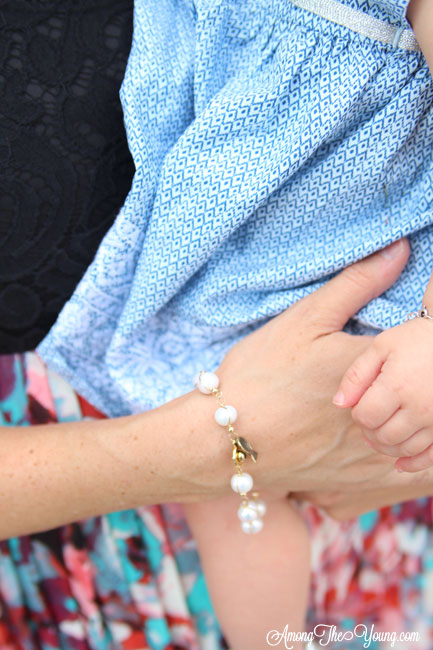 Pearls with Purpose is handcrafted jewelry made by women in India, Cambodia, and the Phillipines. They are a social impact organization promoting self reliance through micro-enterprise and every purchase of genuine pearl jewelry gives our jewelry makers greater independence and purpose and enables them to provide food and education for their children.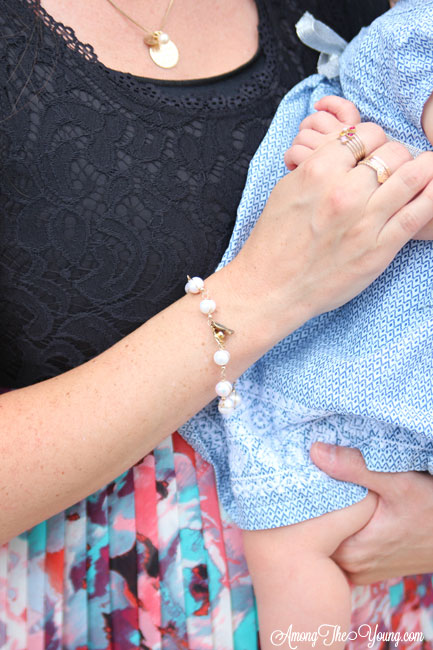 This particular bracelet had my heart immediately. Gold + Pearls = All the hearts.
The thought of supporting and empowering women is amazing. I love feeling like I've helped others while still wearing something that is timeless and beautiful.
Also – if you see me wearing this Pink Blush dress everyday for the next forever, no judgement. It's beautiful and I feel put-together when I wear it (even if I haven't showered all week).