Pretty sure everyone has had a scotch-a-roo before…a say what? Scotch-a-roo. Easiest dessert. EVER.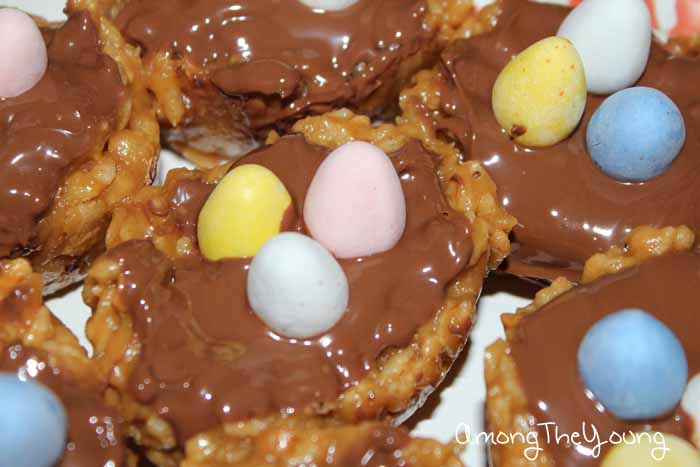 There are many names for this particular dessert, but this gives it a classy flair that I feel many other names are missing out on. So many of these wanna-bes are hard, too bitter, or no good. This is the best (coming from the most opinionated dessert eater…ever!)
Plus? It's freaking easy.
"Oh shoot….forgot I was supposed to take a dessert tonight!"
5 minutes later? Done.
I literally grew up on these bad boys and never tired of them. They were a staple at family functions  (wherever we were) and they were always instantly devored.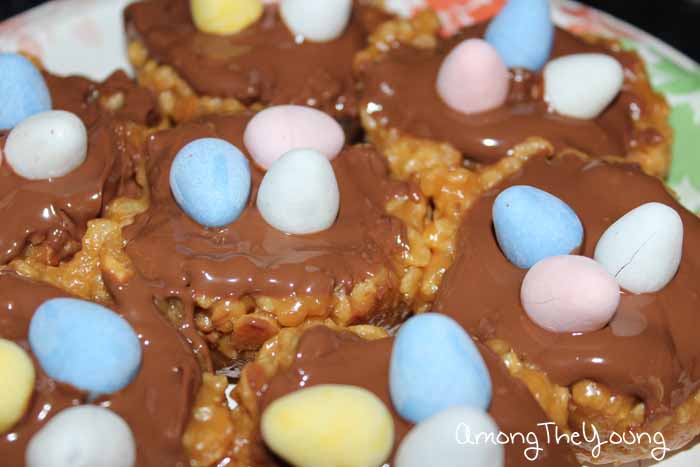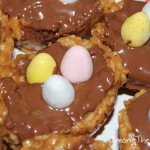 Print Recipe
Scotch-a-roos (rice krispy treat dessert)
Ingredients
Rice Krispy Bottom
2

cups

karo syrup

2

cups

peanut butter

reg or crunchy...no matter babe!

2

cups

sugar

8-10

cups

Rice Krispy Treat cereal
Frosting:
6

oz

chocolate chips

6

oz

butterscotch chips
Instructions
Rice Krispy Bottom
Melt karo, peanut butter, and sugar in the microwave until smooth.

Add rice krispies cereal until desired consistency.

Spread in a pan or in muffin tins.
Frosting:
Melt chocolate chips and butterscotch chips in microwave.

Spread over Rice Krispy mixture.
I know what you're thinking…."That's a TON of sugar!" Indeed it is sugar…in every form. I'm here to concur and to push you onward. Keep the faith. Deliciousness is headed into your mouth soon.
KEY: We've always made these on a jelly roll pan (thinner) or a 9×13 (thicker) but they are a BUGGER to cut. Once they harden…they are butt hard and don't want to budge. This time? I tried cupcake tin. GREAT SUCCESS! DO IT! Remove before they become too hard and save yourself (and your back) from cursing me later!
This next part…is up for debate. I like straight milk chocolate chips on top. My mom likes half butterscotch and half chocolate chips. Other like semi sweet. Whatever your poison…you just need one bag of it. Melt and top your deliciousness.
YUM!