*This post may contain affiliate links to support my cookie/donut/all things pastry eating habits*
Guys. I'm not sure HOW I stumbled upon Shrieking Violet Attire, but oh my word. ALL the cute stuff.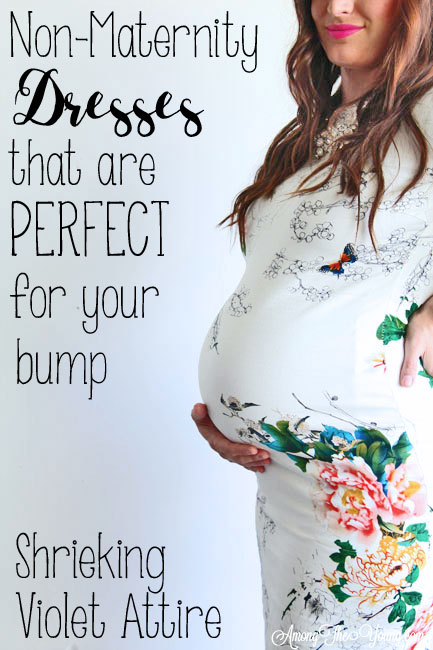 I've been racking my brain trying to think where in the world I saw this dress first. Because I remember seeing it, falling in love with it and either it wasn't linked properly (silly bloggers not linking their clothes right!) or I simply forgot (that's actually what most likely happened) but when I saw this dress I had a huge A-HA! moment! THIS WAS THE DRESS (that I wanted buy forgot I wanted). Bless me, right guys?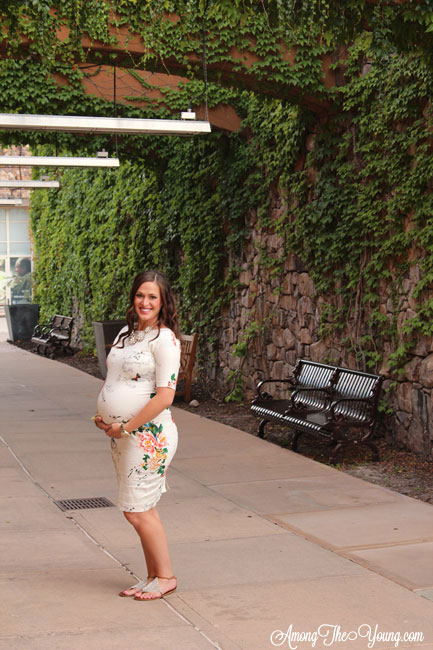 Here's the thing. So far with this all these NOT maternity clothes I've been featuring on the blog…. I've stayed VERY true to my original size. I pride myself on that. Don't get me wrong – I FULLY understand I'm growing a small human, but it's also been nice to get something that fits now and I KNOW will fit later as well. This dress gave me a little grief.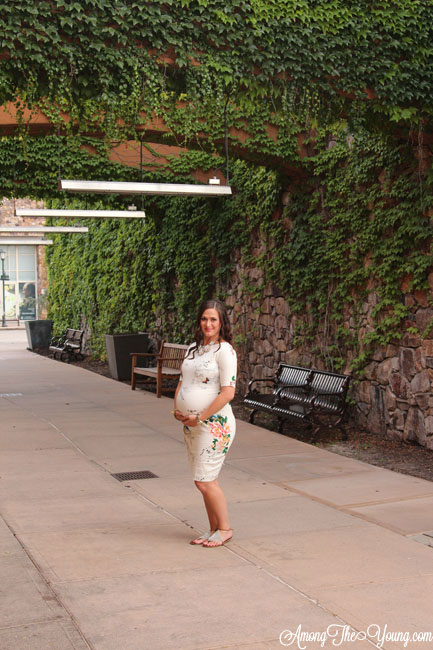 Here's the story: I ordered a small – because I'm always a size small. It came and I was scared.
A) it was fitted (like hourglass shape fitted)
B) there was very little give in the fabric
But IT. IS. GORGEOUS.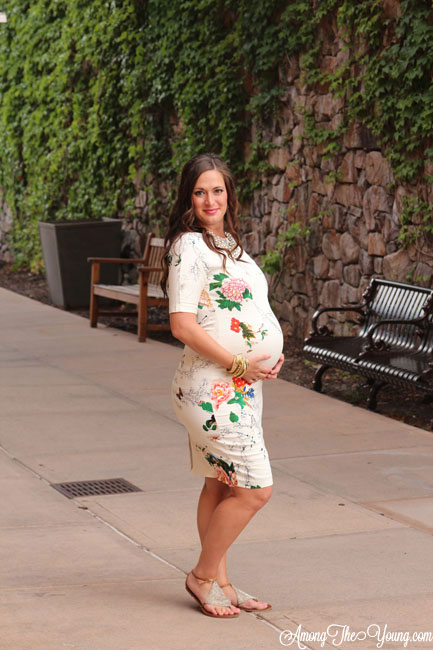 And I couldn't get it over my body. No joking. I was the saddest. Luckily the babes at Shrieking Violet Attire were the sweetest. "Don't worry," they said, "You're PREGNANT!" Indeed I am. So I sent off…. for a LARGE – and I was still worried. But I was also BUGGED with myself. There I was all concerned about a TAG again. STOP THAT RIGHT NOW! It's the stupidest thing! However, I was concerned that even the large wouldn't fit.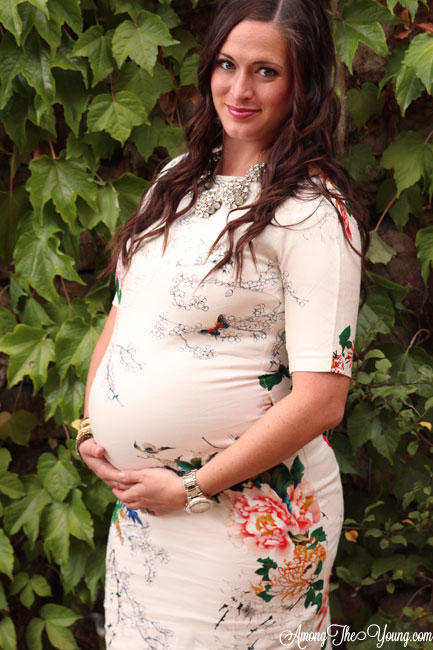 As luck would have it, the large fit like a glove – and I have NO DOUBTS that it will STILL FIT very well when I'm not sporting a large bump.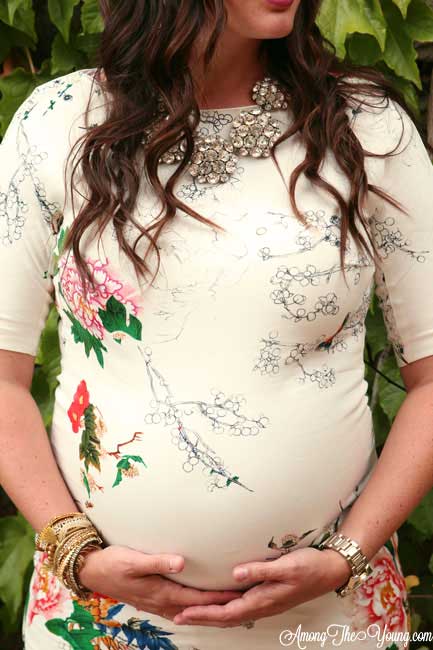 Moral of the story: be awesome and stop looking at the labels. Those tags are crap. Be comfortable in your own skin and what you're wearing – because breathing is AWESOME (not overrated).