My husband is such a good sport. With his new job he's suddenly stoked on golfing. Shocking, right? So when I saw this shirt concept, it was a no-brainer. He must have it.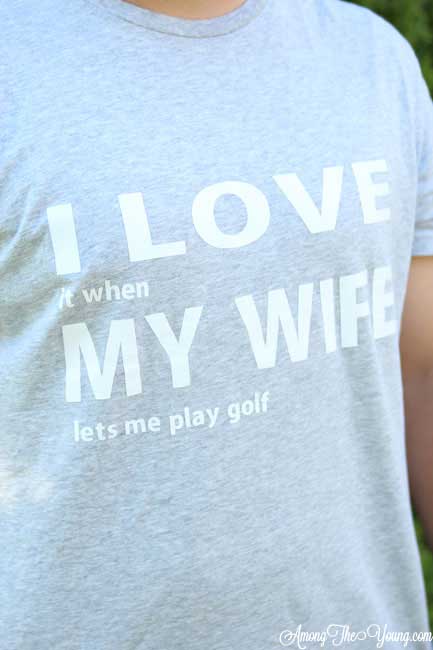 Seriously, whenever he wears this shirt (and he actually does wear it because it's a comfy shirt!) I just giggle. Someone (me) is a genius.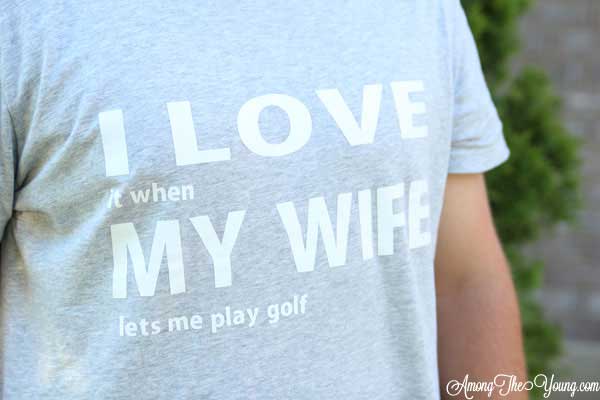 I LOVE MY WIFE. I LOVE (it when) MY WIFE (lets me golf). Seriously, hysterical. At least I think I'm funny.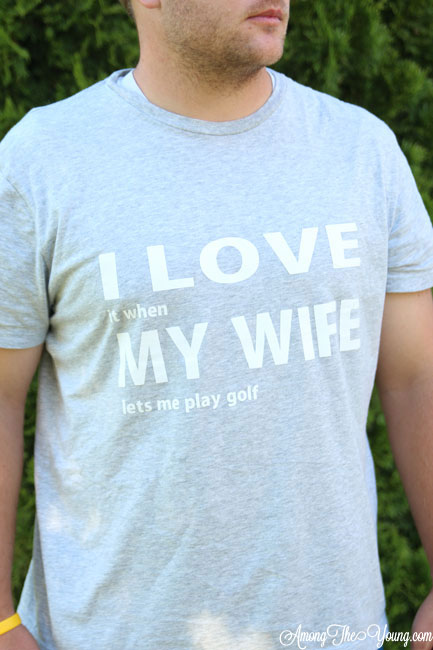 As I'm snapping pictures, just to see what he'd do, I say, "Do your best J.Crew look." This was what I got. Who even knows what that "look" is – but we had a good laugh anyway.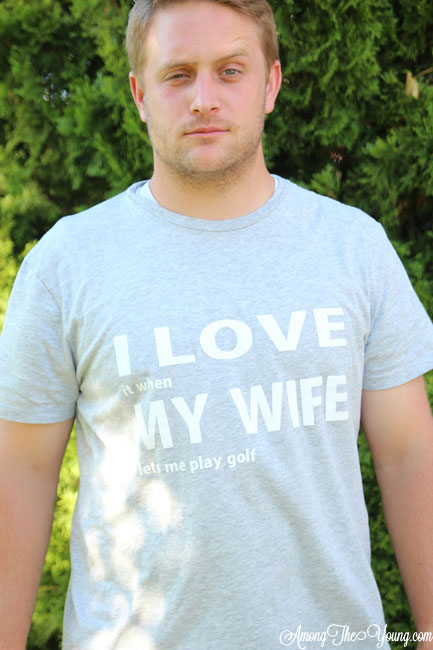 Super simple to make – but I definitely recommend buying a soft, comfy tee. And apparently boys don't like glitter vinyl? Shocker, right? So this white does the trick.